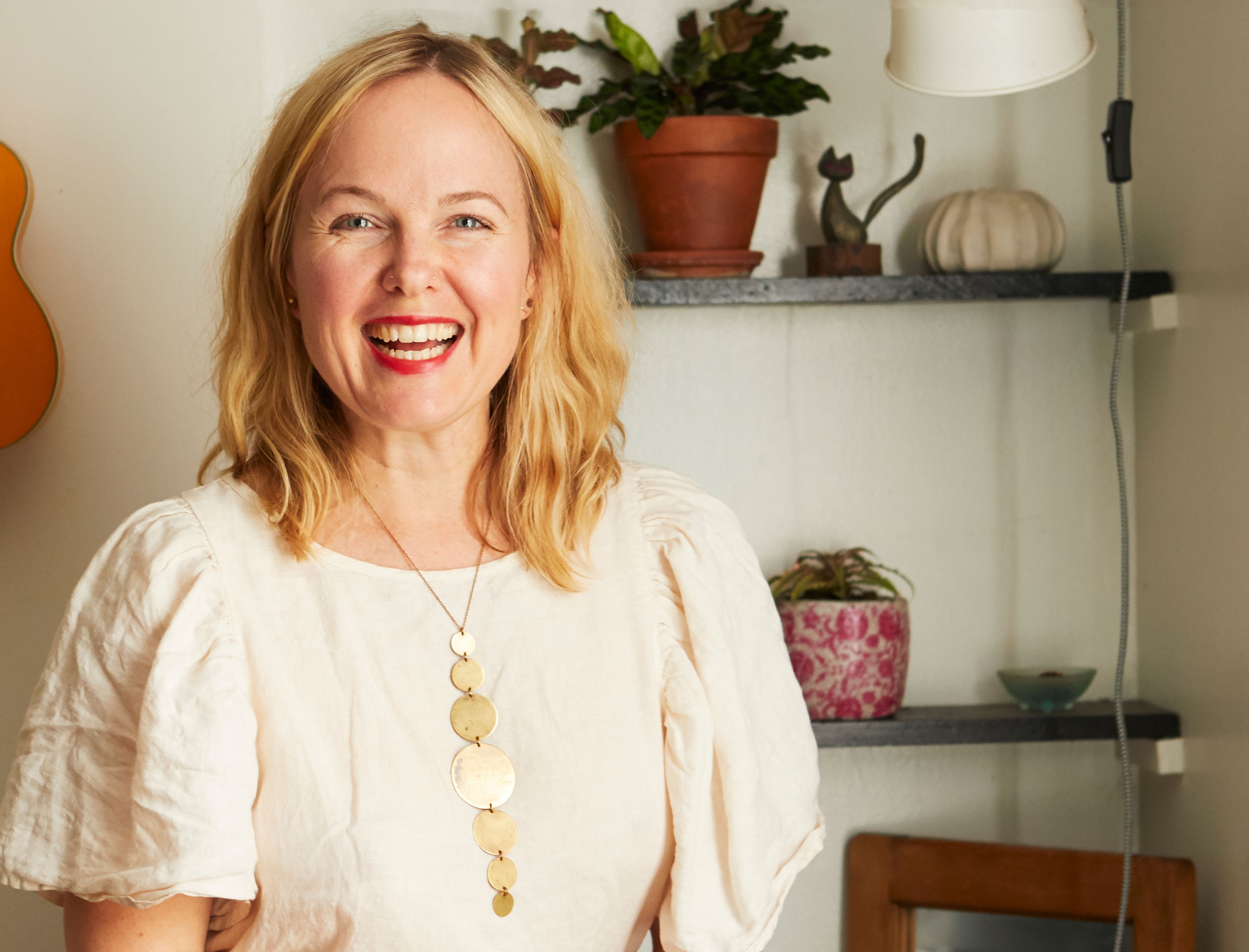 A Sunday Afternoon Skin Routine
(If You Can't Make It to the Skin Healer)
Walk into holistic aesthetician Melanie Herring's studio—set on a tree-lined street in Williamsburg, Brooklyn—and you know you've entered a magical place: It smells so soothingly beautiful that just being there is something of a treatment in and of itself. Walk out after a facial with her and you do feel magically transformed, in terms of both your spirit and (especially) your skin.
Herring specializes in problematic skin, which she believes arises in great part in reaction to stress, diet, and other lifestyle factors. Her approach is to harness the body's innate ability to heal: "The skin can be a doorway to healing," she says.
At an event connected to a recent In goop Health summit, Herring's treatments blew attendees away. "My skin has honestly never looked or felt like this," said one busy working mom of three. And while the immediate results are noticeable, Herring's work with longtime clients—many of whom initially present with serious breakout problems, sensitivities, or sun damage—are equally transformative.
A facial with Herring often begins with tarot or animal-spirit cards as part of an in-depth interview to understand all the factors potentially affecting a client's complexion. The process—we worked with animal-spirit cards on our visit—is pleasurable and thought-provoking. She offers tea, water, or broth, and as soft music plays and subtle, beautiful scents permeate the air, stress levels plummet. By the time you're on Herring's table, you're definitely in another state, and her expert massage and seeming endless layers of creams, oils, balms, and mists (all customized for each client) take you even deeper.
Of course, we can't all have a treatment with Herring, so we've tried to capture some of the spirit of her treatments here. The basics, as far as Herring's concerned, start and end with radical self-acceptance—with the support of lots of hydration. To the latter end, we've concocted a routine that mirrors her slow, gentle, massage- and botanicals-heavy approach. It's shorter, to be sure, and a vibrating gold roller stands in for Herring's hands. But the gesture of caring for both yourself and your skin should pay off regardless. We like to save it for a Sunday afternoon, perhaps during or right after a bath for maximum relaxation.