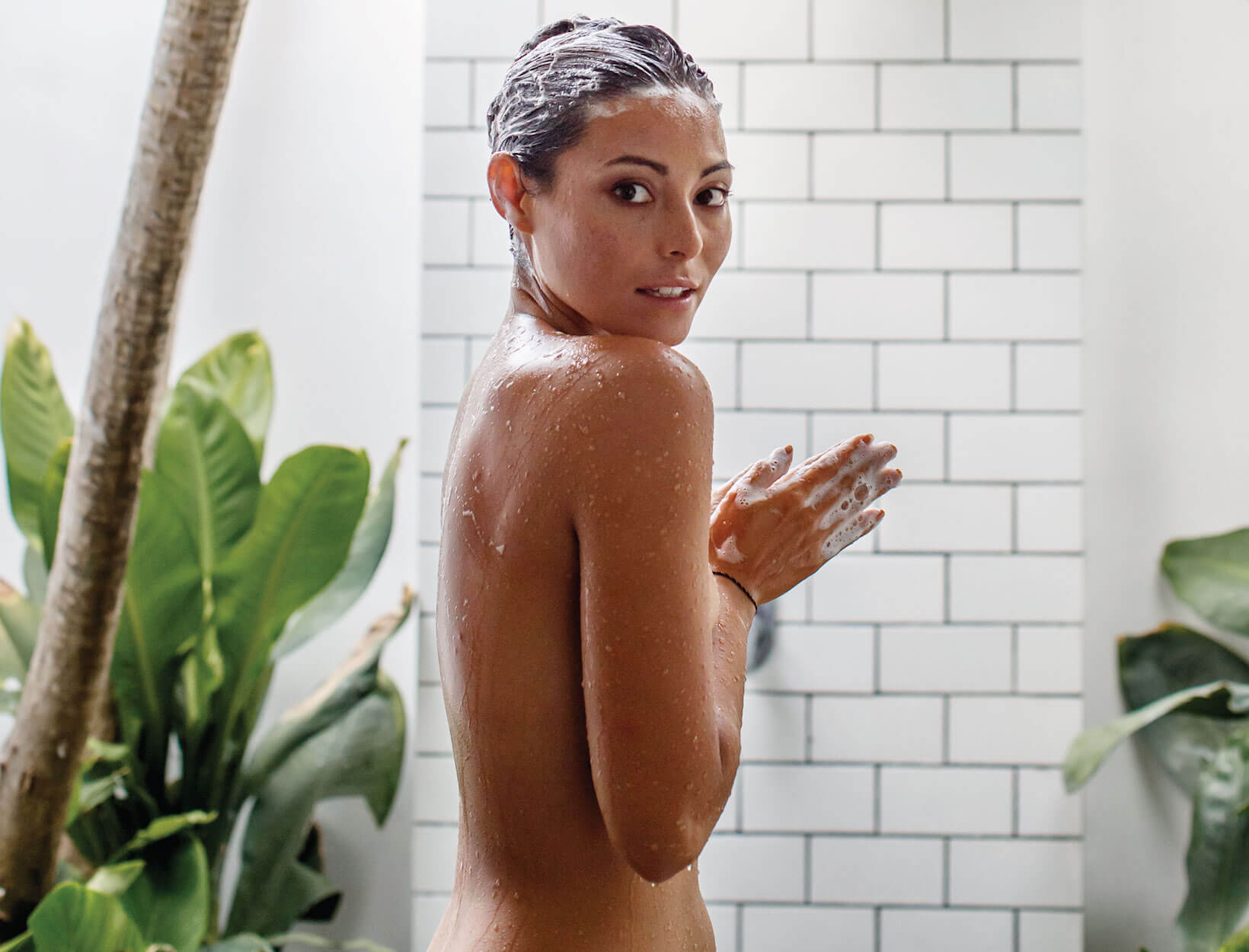 A Four-Step Skin Detox
for Summer Grime
If the sky seems bluer in summertime, the fruit juicier, and the bougainvillea more brilliant, our skin seems to get decidedly dirtier. Whether you're in the city or on the beach, heat, humidity, pollution, sweat, sunscreen, and more add up to griminess that often requires kicking your skin routine up to the next level.
Morning Routine
All the sweating is actually a good, detoxifying thing. But as it sits on your skin, it can also be a breeding ground for bacteria and a magnet for airborne pollution. So in the mornings, arm your skin with next-generation probiotics; antioxidants (to fight free radicals from sun and pollution); humectants, like hyaluronic acid; and of course, clean SPF.
Evening Routine
1

In the evening, take off the day—and its attendant grime—with a detoxifying cleanser strong enough to dissolve dirt, sweat, and pollution, yet gentle enough to maintain your skin's protective barrier.

2

Swipe on an antioxidant tonic—one that's loaded with fruit acids to slough off dead cells from the top layer of skin gives you both a double cleanse and a dose of treatment all in one.

3

For a night treatment that's especially brilliant in summer, look for an all-in-one treatment serum that's featherweight but powerful, nourishing skin with botanical extracts, peptides, hyaluronic acid, antioxidants, and exfoliating plant acids.

4

For the ultimate grime-obliterating, fresh-skin-revealing summer skin transformation, do a once-a-week, overnight treatment—and wake up with a noticeable glow. (Note: Any exfoliation, and especially a powerful one like the GOOPGLOW peel, should be used with SPF 30 every day.)