Go to Bed, Wake Up with Great Skin: How to Use Our Weekly Glycolic Acid Peel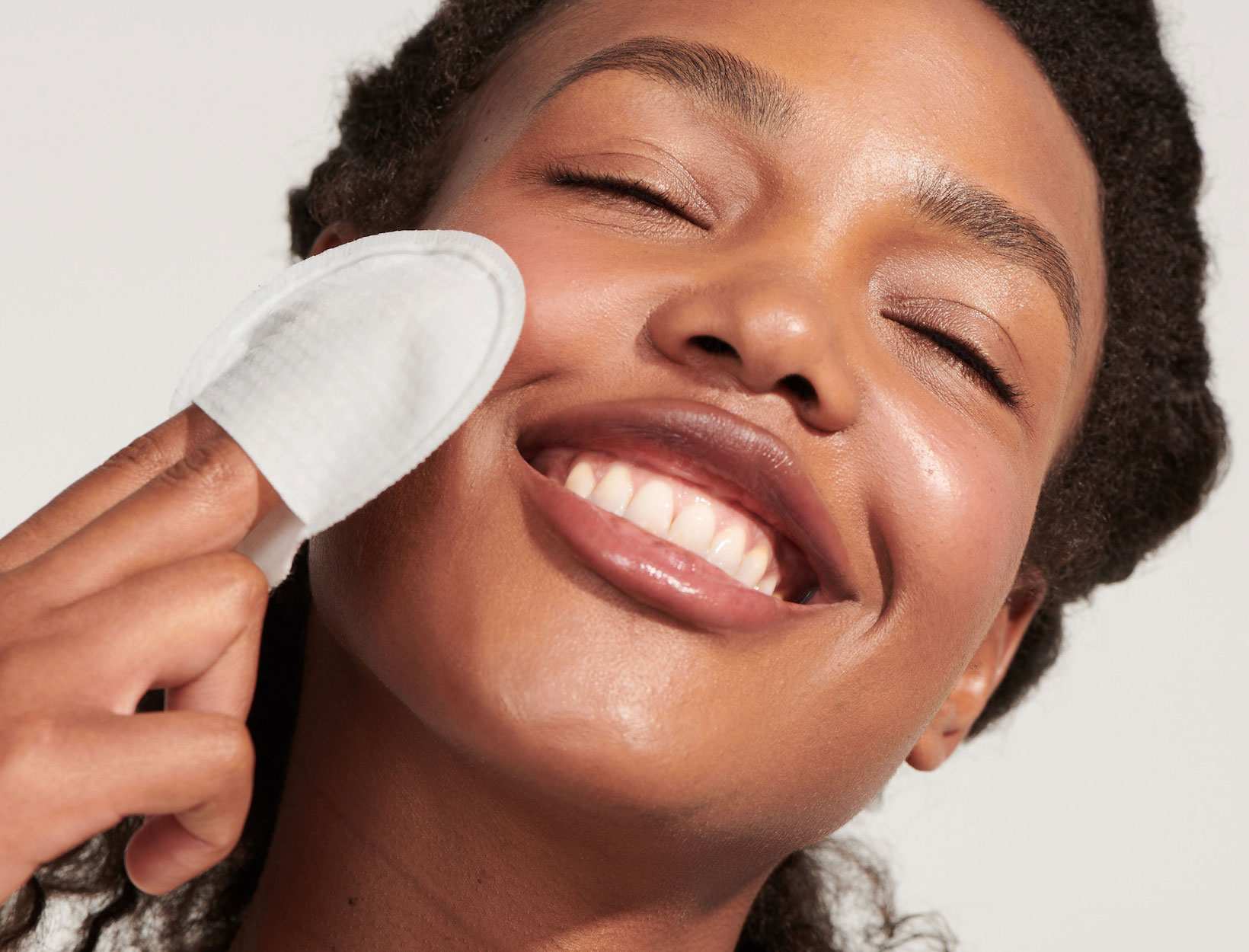 One of the best things about working at goop is we get to try a lot of stuff. We're a curious lot: One week we're trying to connect with our own intuition with Laura Day; the next, we're plunging into ice water with Wim Hof. Since it launched, many of us—many of different ages and skin types—have gotten the chance to test the GOOPGLOW overnight peels. And it's pretty much unanimous: The glowy-skinned results are visible the morning after (and all week long).
Inspired by professional chemical peels, this intense exfoliating overnight acid peel refines, retexturizes, and brightens skin while you sleep. A powerful level (15%) of glycolic acid and potent fruit extracts (mango, banana, yellow mombin, and Australian kakadu plum) work together with naturally moisturizing hyaluronic acid so you wake up with fresh, soft, smooth, beautifully glowing skin.
You smooth it on with a new, dual-textured pad, and it's especially brilliant on the face, neck, chest, and shoulders (where there's typically the most
sun damage).
The peel is founded on the truth that no matter what your age or skin type, exfoliating is one of the best things you can do for your skin. Dermatologists and aestheticians will tell you that regular exfoliation is the easiest, most efficient route to a clearer, more even complexion but that nutrients and hydration are also critical. The once-a-week peel pads deliver all three.
Here's how it works: The pads are saturated in a glow-boosting blend of fruit extracts, glycolic acid, and hyaluronic acid. At 15% concentration, the glycolic acid is the game changer in the formula. It's no joke—it's powerful stuff, so you don't need to do the peel more than once a week.
We advise trying the pads once a week for a month. The pads are double-sided, with the softer side meant for the face and the more textured side for the neck, shoulders, and chest (or anywhere else you'd like to boost radiance). It tingles when you first swipe it on, but the sensation fades. Once it's on, you can just go to sleep and let it work its magic. (If you've got dry skin, you can apply moisturizer after a few minutes.)
In the morning, wake up and rinse; even after the first treatment, most people see a noticeable difference in their skin, which should look glowier, smoother, and brighter. As the weeks go on, expect to find yourself wearing less concealer (both breakouts and dark circles seem to need less) and less makeup in general. And comments, from coworkers, friends, or family, often sound something like this: "What are you doing with your skin?" "How do you get that glow?" "When can I get some?"
LAUREL STOVAL | private client manager
AGE: 35
SKIN TYPE: Combination
"My skin always acts up a few days before my period. These pads make a huge difference; I love how even and glowy my skin is for days after I use it. And you need to do it only once a week—I get a nice tingle and smooth out all the zones, and it makes my whole face brighter."
MEGAN O'NEILL | senior beauty editor
AGE: 37
SKIN TYPE: Oily
"This peel is thorough. I almost always have a blemish popping up somewhere, and I live in big, dirty New York City. The pads dissolve pollution and subway grime and everything else that's clogging my pores. The glow you get—it's for real. And they come packaged in individual sachets so I can travel easily with them."