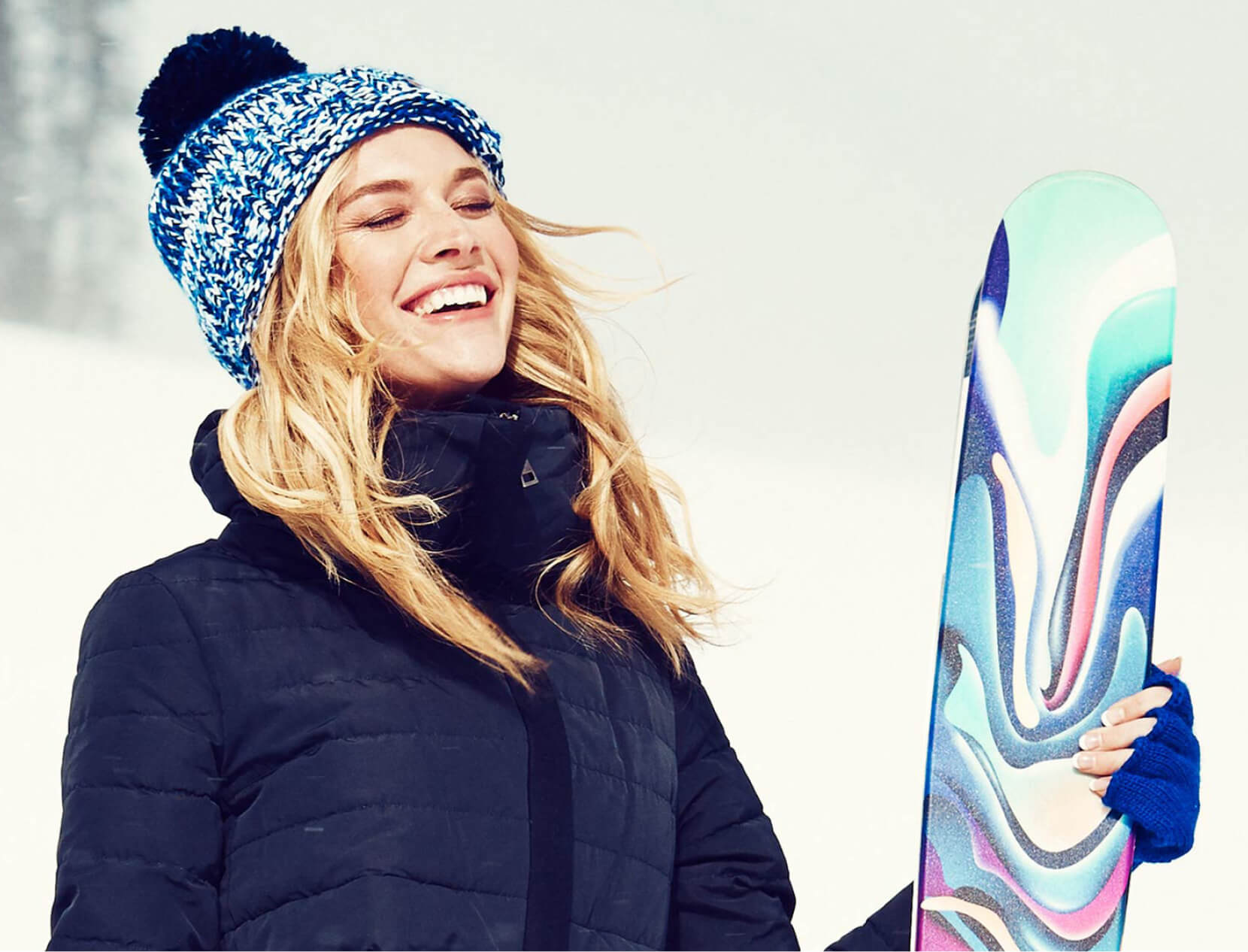 A Healthy-Skin Routine for Skiing, Air Travel, and Other Extremes
The adorable new tube of Ski Cream from Dr. Barbara Sturm got us thinking about the need to treat our skin differently when it's under extreme environmental stress—dry air, intense sun, harsh wind. "I love skiing," says Sturm. "Being outside in the cold all day, I realized I was layering multiple creams of mine, plus even my kid's cream! So I made the Ski Cream as a water-in-oil formula to help minimize transepidermal water loss, with ingredients to soothe skin and protect the skin barrier."
Along similar lines, Tammy Fender told us about a cream she created for her Palm Beach clients who regularly shuttle back and forth to Aspen. "I had people who regularly use my Intensive Repair Balm, which is super moisturizing and rich, saying that when they got up to high altitude, their skin needed even more," she says. Fender went to work, and the result, Spontaneous Recovery Cream, was an instant bestseller. "It's extreme moisture for extreme conditions," she says. "But now everyone's taking Spontaneous Recovery with them on the plane, too."
Kendra Kolb Butler founded her entire skin-care line, Alpyn Beauty, to deal with the extreme conditions she found living in Jackson Hole, Wyoming. Her newest (brilliant) idea is a seal-it-all-in overnight moisturizing mask that you can wear alone or over other moisturizers or treatment products. "It's made to work on its own, but we discovered you can kind of double down on the benefits by wearing it on top of your usual products," says Butler. "It's almost like it shrink-wraps everything in. You wake up with the softest skin."

Along with supermoisturizers, a routine for skin in extreme conditions should also include sunscreen and vitamin C, not to mention extra hydration for your body. "You need UVA and UVB protection for sure, especially when you're skiing," says Sturm. Indeed, we love the SPF 50 from The Organic Pharmacy—it sinks right in, smells faintly citrusy, and fits easily in an airplane carry-on (don't forget the backs of your hands and any other skin exposed when you're on the plane, where UV is particularly intense) or ski jacket pocket.
Used in conjunction with sunscreen, antioxidant vitamin C can help protect skin against free radical damage from the sun, altitude, pollution, and more. The new serum from goop combines vitamin C with naturally moisturizing hyaluronic acid, so it's helpful against dry air, too.
goop Beauty

GOOPGLOW 20% VITAMIN C + HYALURONIC ACID GLOW SERUM

goop, $125/$112 with subscription

SHOP NOW

For body, rich and unctuous is the way to go. Our new favorite body cream is so thick, luxurious, and delicately scented, it is worth checking a bag for. It's made with shea butter, mango butter, and avocado oil—there is absolutely nothing like it. And the violet jar is just electric.