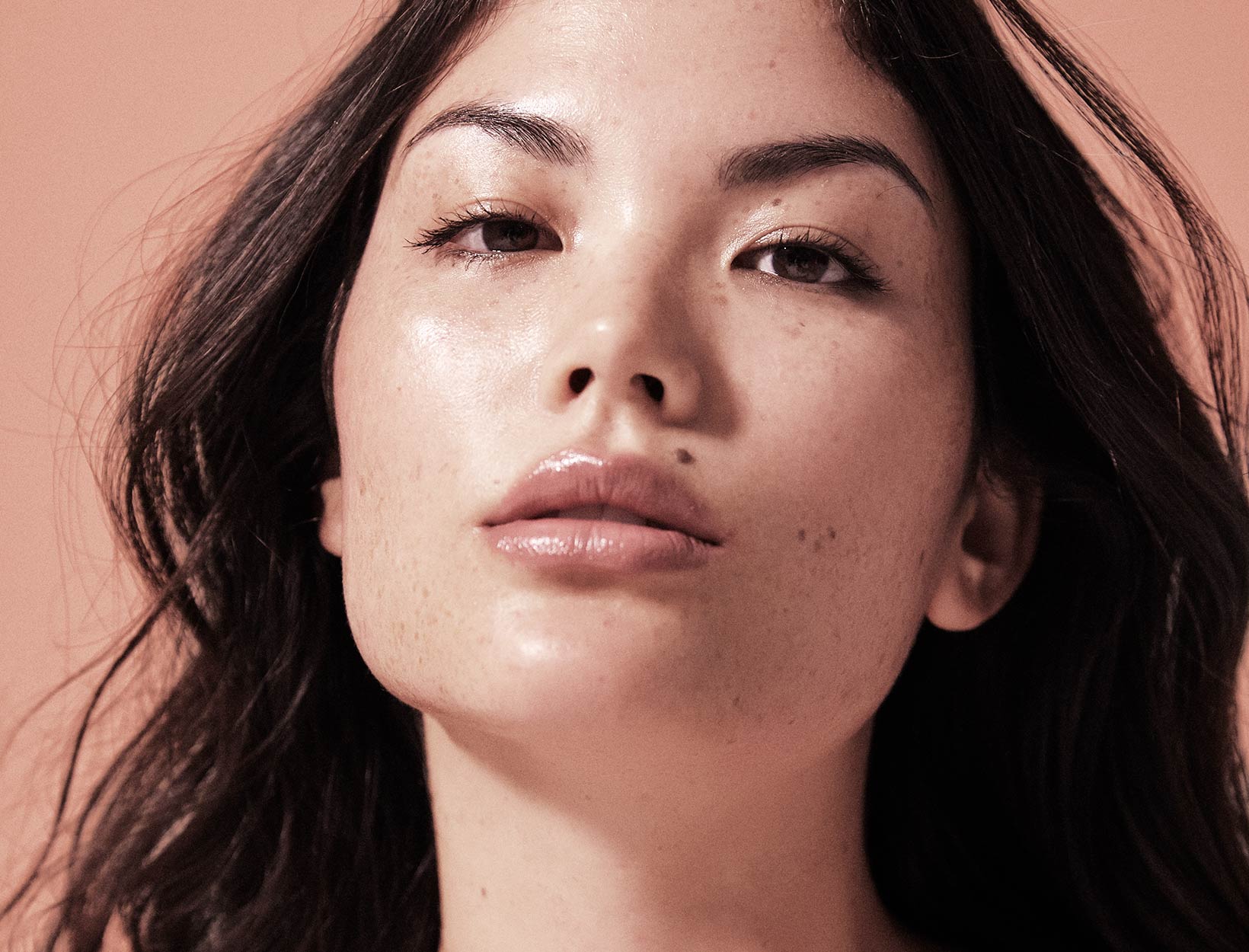 Instant Skin-Flattering
Glow (Better than Makeup!)
Ivy Benavente, the senior beauty and wellness buyer here at goop, was looking especially fresh-faced and glowy one afternoon. (Everyone in the office is looking pretty good this time of year, when many of us are revved about a reset—thermoses are filled with bone broth, stainless steel lunch boxes are brimming with leafy greens and gochujang-roasted veggie bowls, and everybody's doing G.Tox shots.) Her skin had that luminous, flawless quality that one associates with young children (or Instagram filters). We stopped in our tracks.
"It's a serum!" she said, her skin even more exquisite up close. "I used it on the weekend, and my skin looked so good, I started wearing it to work. It gives your skin this dewy finish and a great glow. Then I discovered it's great as a primer under makeup, too."
The idea—moisturizing skin care that's infused with brightening, imperfection-blurring, glow-inducing minerals and botanicals—has spread like wildfire around goop HQ. The three skin miracles below, all of them of course clean, are the most popular.
1

Golden-Pink

Serum-Cream

Moisturize, exfoliate, and brighten skin with this all-in-one serum/primer that leaves skin instantly radiant. Five lightweight hydrators—hyaluronic acid, olive-fruit oil, linoleic acid, coconut, and squalane—combine with vitamin C, bearberry leaf, and licorice-root extract. At the same time, gentle azelaic, glycolic, and lactic acids work together to delicately exfoliate skin. The super nourishing ingredients give you a natural glow that's amazing on its own, though it's also brilliant under makeup.

2

Subtly Shimmery

Gel-Serum

Smoothing this gel-serum onto skin feels amazing—both soothing and hydrating. The instant glow comes from mineral pigments that subtly reflect light, leaving skin luminous. The nourishing ingredients—purslane, a botanical Dr. Sturm prizes for its beautiful effects on skin, plus bistorta root, Rosa canina, and sweet almond oil—are designed to leave skin even more radiant and dewy.

3

Instant Healthy
Glow—
for Your Body

For a soft, flattering glow, this featherweight lotion is instant magic on skin. A luxurious luminizer for legs, shoulders, décolletage, collarbones—anywhere you want a candlelit glow—it smooths on in seconds and sinks right into skin. Light-reflecting minerals create a radiant, imperfection-blurring sheen, while Australian kakadu plum (a superfruit that's one of the world's richest sources of vitamin C) and hyaluronic acid plus sugarcane-derived squalane work together for a sexy dewiness.