A New Way to Get Firm, Healthy Skin?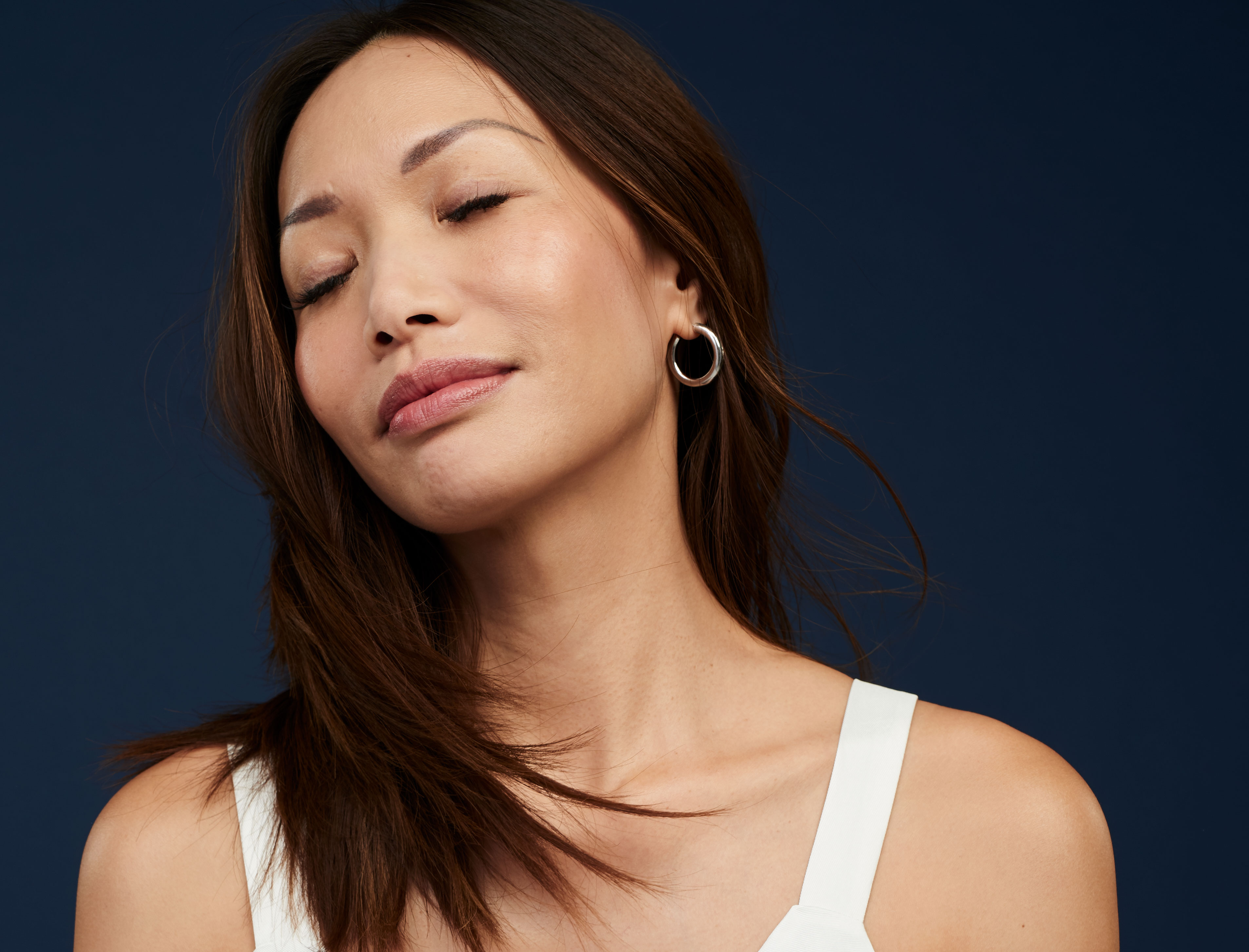 Firm skin is healthy skin, and plump, beautifully moisturized, and supple skin looks (and feels) good no matter what your age. Supporting your body's collagen production—which starts to drop around age thirty—is the most effective way to keep your skin at its healthiest, firmest best. We like to approach that effort both internally and externally. A nourishing diet, regular exercise, staying out of the sun, and never smoking are all important factors in supporting collagen, as is an amazing skin-care routine. Skin care that deeply hydrates and gently exfoliates with alpha and/or beta hydroxy acids, as well as formulas that contain powerful antioxidants, like vitamin C, can all make a difference in your skin, in both the short and long term. At goop, we believe consuming collagen can also make noticeable changes in our skin. You can get it from food (hello, bone broth) or from an amazing supplement, GOOPGENES.
You mix the powder—which is infused with vanilla—with water, and the blend of skin-energizing marine collagen polypeptides, aloe, astaxanthin (a carotenoid found in microalgae), and ceramides goes to work supporting moisture levels and elasticity. The powder comes individually packaged in little sachets, so it's easy to figure out the perfect amount (and to throw in your purse or gym bag).
Sunlight, pollution, cigarette smoke, and other environmental forces that most of us face on a daily basis all cause free radical damage, which can destroy collagen and translate to sagging, crepiness, lines, and rough-looking skin. Dry skin makes wrinkles show up more prominently, so the topicals and ingestibles below are all designed to moisturize, exfoliate, and supercharge skin with nutrients, all in support of the body's collagen to keep your complexion smooth, firm, and healthy.
1

THE COLLAGEN SUPER-ELIXIR
(THAT TASTES LIKE VANILLA)

Support the appearance of smooth, firm, hydrated skin from the inside out with a combination of collagen, ceramides, and astaxanthin, three potent ingredients shown to improve skin moisture, elasticity, and texture. New research even suggests benefits in reducing the appearance of wrinkles. Designed to be mixed with water, this is a delicious, vanilla-infused daily dose to support healthy, smooth skin.
2

GP'S FAVORITE EXFOLIATING MASK

The GOOPGLOW Microderm Instant Glow Exfoliator uses the power of both chemical and physical exfoliation to reveal a glowing, smoother-looking complexion—as if you just left your dermatologist's office. Four microexfoliating minerals instantly buff away dead skin cells; glycolic acid exfoliates further to increase cell turnover for ultraglowy skin, while superfruit Australian kakadu plum nourishes the skin, leaving it soft, supple, and entirely rejuvenated.
3

HYDRATING CLEANSER WITH VITAMIN C

Fruit extracts, humectants, and vitamin C combine into a creamy, effervescent cleanser that leaves skin smooth and hydrated. Extracts of papaya and pomegranate gently sweep away dead skin, eliminate grime, and refine skin. Hyaluronic acid, ceramides, and linoleic acid nurture your skin's natural moisture barrier.
4

MOISTURIZING AND EXFOLIATING TONER

A clean, organic, biofermented tonic infused with lactic acid, it exfoliates and hydrates, leaving skin clean, smooth, and radiant every time we use it.
5

ANTIOXIDANT SKIN BOOSTER

This brilliant bottle is pure powdered vitamin C—which, added into your daily firming serum treatment, brightens and evens to help skin look healthy and supple. Because vitamin C degrades in water, even preservative-packed formulas don't stay effective for long; this brilliant supercharged powder, however, remains potent until you mix it with water or moisturizer (it's truly amazing combined with the Renew Cellular Repair Serum). It's also fantastic for travel.
6

SKIN-RENEWING PEEL

This super lightweight serum combines four potent exfoliating acids—glycolic, lactic, citric, and tartaric—into a resurfacing treatment that's gentle enough to use daily. It's brilliantly renewing for every skin type, from oily to dry to dull.
7

PLUMPING NIGHT CREAM

Winner of the Allure 2017 Best of Beauty Award, our Replenishing Night Cream is a luxurious, highly active night cream that works to plump, brighten, and firm skin as you sleep. The nourishing formula visibly improves skin texture, helps soften the appearance of lines, and increases luminosity for a noticeable, healthy glow. Sandalwood nut oil soothes, while linseed extract and hyaluronic acid hydrate. The Replenishing Night Cream is formulated with USDA-certified organic ingredients and contains approximately 89 percent total organic content.