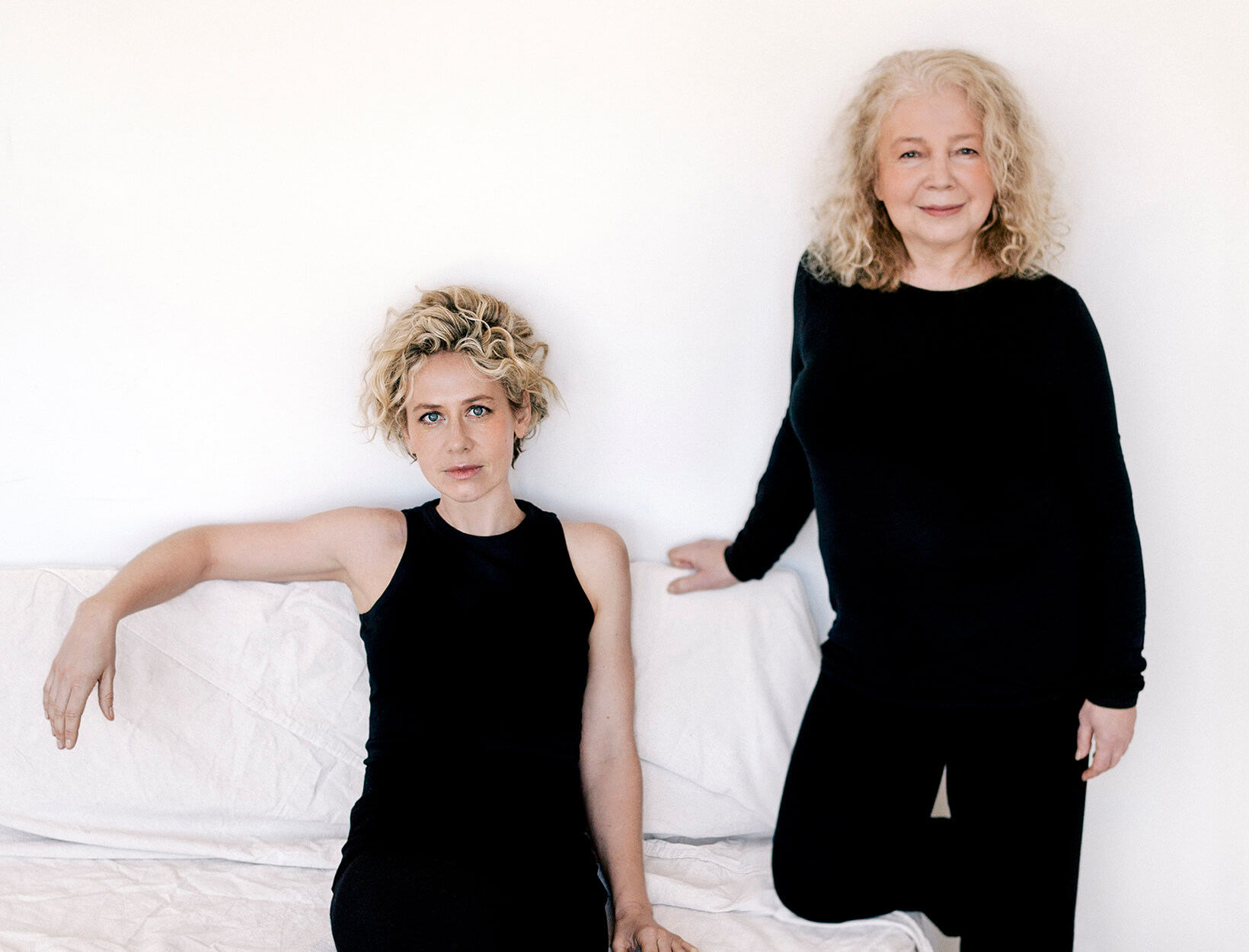 Kristina Holey (left) and Marie Veronique (right).
Skin Protocols for Blemishes, Dryness,
and Problematic Skin That Can Make A Difference
She's one of the world's most sought-after aestheticians, so it's hard to believe that The New York Times called her "the beauty industry's worst nightmare." But it all starts to make sense when you see SF-based Kristina Holey in action, creating unique, totally individual protocols for each of her clients. "Everyone's skin is different," she says. "Which means there's no one product that fits all—nor are products even half the story." Food, supplements, and lifestyle changes all figure prominently in her prescriptions.
Holey's knowledge, honed first as a chemist, then as an apprentice with a prominent aesthetician in Paris, is encyclopedic: We off-handedly mentioned a recent, uncharacteristic breakout on the phone, and she immediately asked if we'd started taking B12—blowing our minds, because we had. "Too much B12 can do that to you," she notes. (She does Skype and phone consultations, as well as in person ones.) Her chemistry/beauty sides come together at last in a collaborative product launch with her friend, the also-legendary aesthetician Marie-Veronique in Oakland. All are clean—intolerant skin of any sort needs absolutely clean and nontoxic products, both women insist.
The three resulting skin care concoctions are nothing short of miraculous; here, she gives protocols for five particular skin issues, all based in the new products:
protocol #1 & 2: Blemishes
Hormonal imbalances are often the source of breakouts. Our overall approach to topically controlling breakouts (or indeed treating any skin issue) rests on maintaining balance in the skin.
To have a breakout/blemish you need the following to be present:
1. Clogged pores and excess sebum—normally, sebum travels to the surface of the skin in order to lubricate it, but too much can clog pores and result in an over colonization of certain bacteria.
2. Overabundance of the wrong bacteria. Resident bacteria must be present to maintain strong skin—thousands of different species exist within the skin's microbiome for various functions like balancing the pH, producing oils, and minimizing unwanted, pathogenic bacteria like P. acnes. P. acnes feeds on sebum within the hair follicle; with excess sebum production, they may over-colonize, setting up conditions that lead to infection and eventually to breakouts.
3. Aggravated skin can cause the entire ecosystem to shift in a detrimental way. It can shift pH and oil balance, creating an ideal environment for pathogenic bacteria and eventually breakouts. It can also physically make the actual pore more prone to congestion and blockages by forcing it into a bulbous shape (aka cysts) in place of a clear and open pore. To treat this kind of skin, we want to balance oil production and bacteria.
Adult Breakouts Protocol
Teen Breakouts Protocol
The primary focus here is controlling oil production and maintaining bacterial balance. The sudden increase in hormones can activate the sebaceous glands, signaling increases in sebum production. If there are subsequent bacterial imbalances, then the likelihood of breakouts increases. So we focus on balancing oil and sebum production, which is very much related to the fluctuations in hormonal levels associated with the onset of puberty.
protocol #3: Dry/Aging
The primary focus is to support hydration and emolliency. As we age, the skin experiences multiple biological changes: Circulation weakens, reducing nutrient delivery to the dermal layer, collagen production slows, elasticity breaks down, and the dermal matrix weakens. The lipid layer thins as the body produces less oils (especially post-menopause), disturbing microbial and pH balance, leading to more irritation and skin symptoms.
So the effort is to compensate for the body's changes and provide crucial nutrients to fill in the blanks.
protocol #4: Sensitive/Reactive
It's critical to use products formulated with zero potentially sensitizing ingredients, in particular eliminating the two primary culprits for sensitive skin: fragrance and preservatives. And it's important to restore proper barrier function—which gets to the root of sensitive skin problems—and rather than "suppress" irritation, to work through it to soothe the skin and move it away from a place of vulnerability.