Megan Tries It
A Skin Whisperer's Sculpting At-Home Facial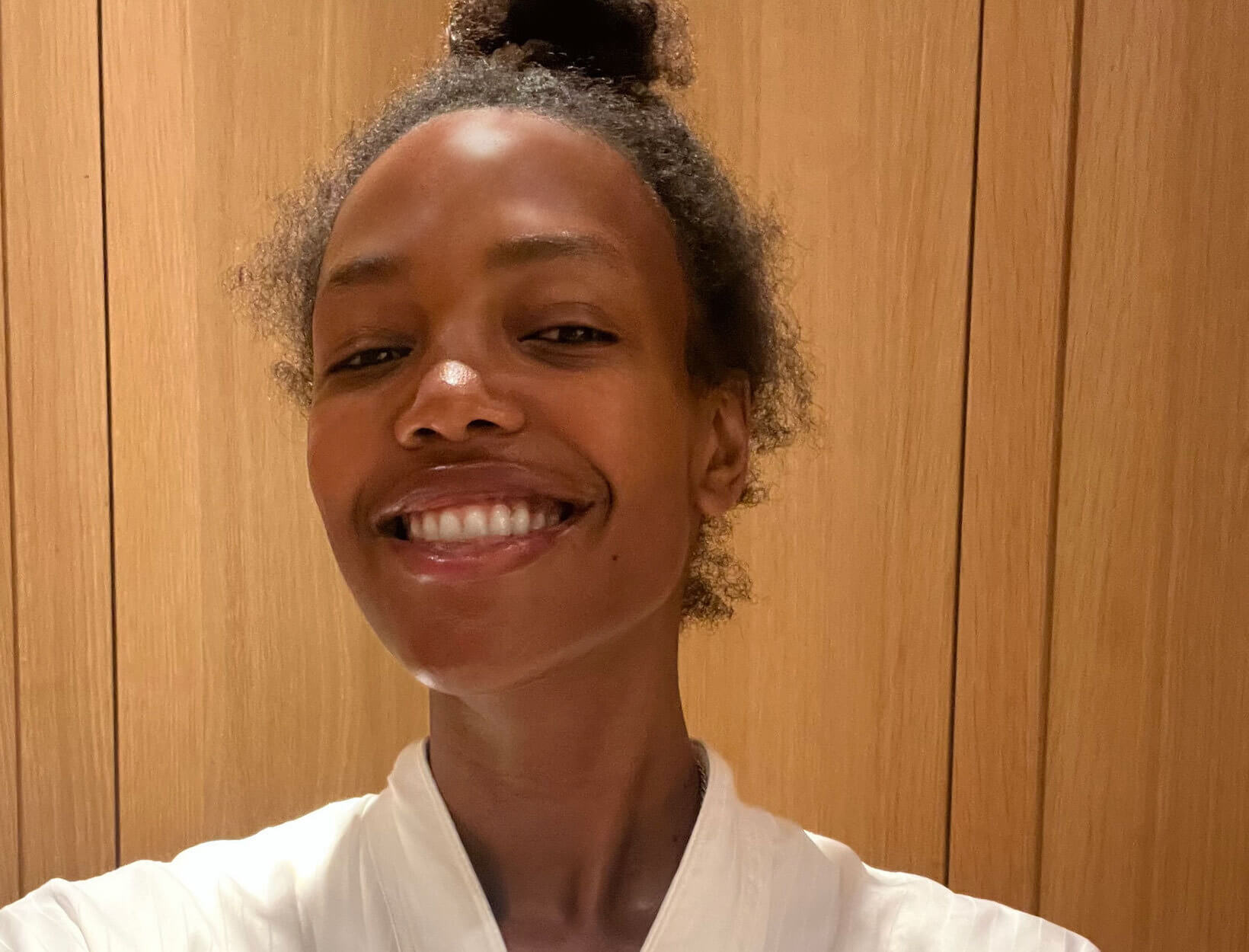 There are facials that feel fantastic, and then there are facials that make you fantastic. A combination of the two is actually quite rare. But it does exist—and you can get it from Fatma Shaheen.
There's a monthslong waitlist to see the 51-year-old Shaheen—she's founder and CEO of the gorgeous line Skin Design London and "one of the world's most famous facialists," according to Vogue Italia—at her skin studio at the Matchesfashion townhouse in London, where she's based. Her formulas are pure skin-firming, luminizing, tightening magic, and her own complexion, not to mention her clients' (Naomi Campbell, Naomi Watts, and Irina Shayk are all part of the crew), is the sparkling proof. She even makes something called Face Tight Serum, which is true to its name (it's loaded with peptides to lift, luminize, and tone, and it's unsurprisingly one of my favorites).
Skin Design London

Face Tight Serumgoop, $222

SHOP NOW
Shaheen's dewy-fresh skin inspired serious confidence as I lay back on her treatment table at Casa Cipriani's spa in New York, where she was posted up for the next few days, slammed with appointments for the city's glittery somebodies there for the Met Gala.
"Let's make you glowy," she said. For the next hour, I was in a blissed-out haze as she pressed, smoothed, kneaded, exfoliated, hydrated, and even sculpted (with the help of some microcurrent). I was devastated when she was done and I had to get up—yet I no longer felt or looked like the bleary-eyed mother of a two-year-old. It was shocking: My skin glistened (see the selfie I took minutes after the treatment, above), my cheekbones were subtly chiseled, and my eyes were more wide-awake than they'd maybe ever been.
Shaheen is now back home in London, but I've been approximating the facial at home once a week—the glow, I'm telling you, is unstoppable. More than a few people have asked me, "Did you just get a facial?" (And they don't believe me when I tell them I did it myself.)
The At-Home "Did You Just Get a Facial?" Facial