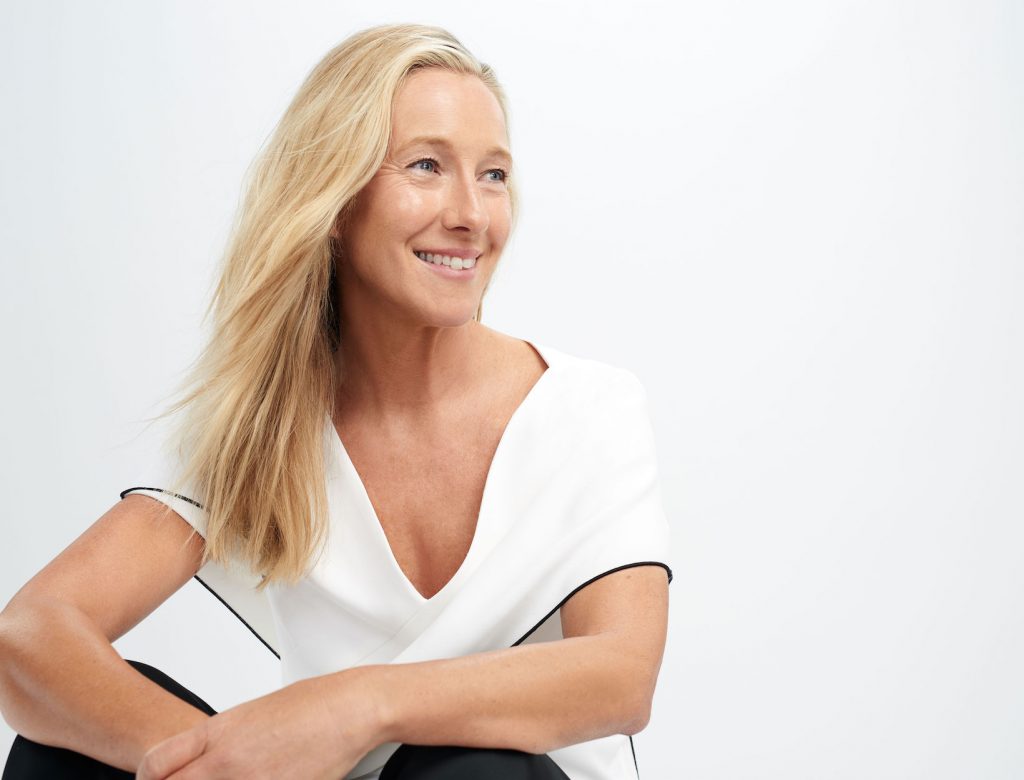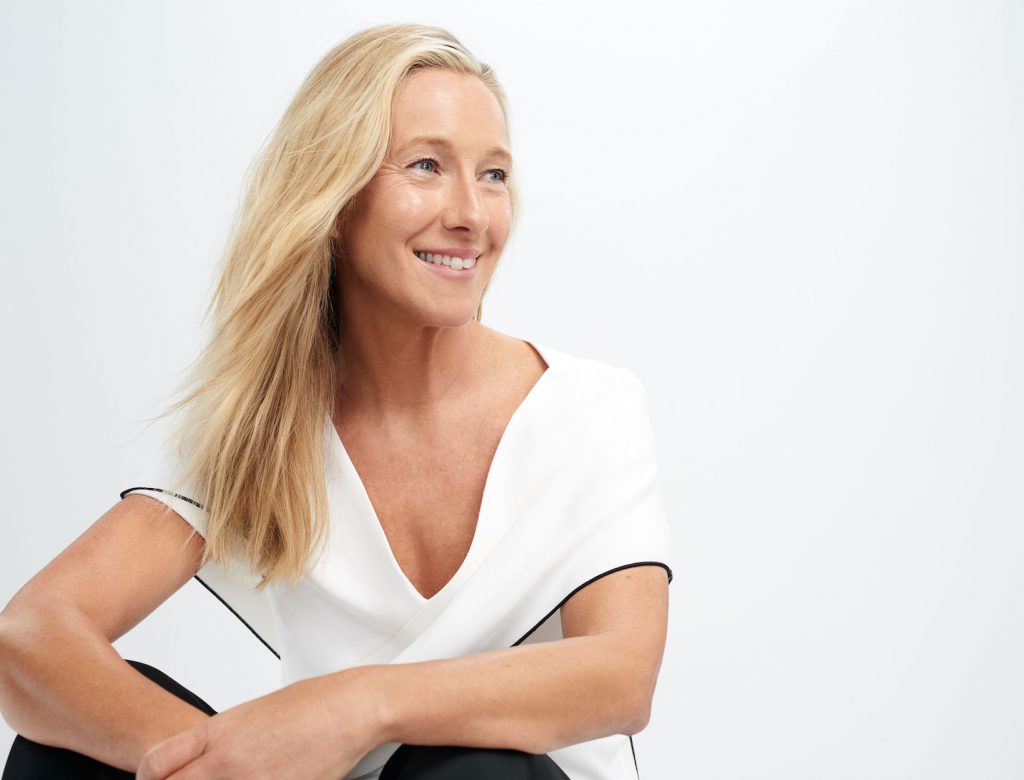 Skin Care 2.0—When to Call In the Big Guns
In partnership with our friends at


Just outside Washington, D.C., in McLean, Virginia, Dr. Lily Talakoub's offices are full of high-tech dermatological skin solutions, from powerful lasers to every sort of injectable (she's a paid Allergan consultant). But the board-certified dermatologist also has shelves of everyday, over-the-counter beauty products. "I like to start with skin care," she says. "I have a less-is-more philosophy: Choose products that are clean, don't overstrip your skin, and maintain hydration." Talakoub encourages her clients to bring in their skin-routine favorites, too. "Skin care is essential. If you aren't treating your skin correctly at home, nothing I do in the office will last."
She is famous, of course, for what she does in the office. She's also known among dermatologists as a clinical educator, teaching them her techniques for the most subtle-looking results. She talked to us recently at goop Lab in New York about treatments, products, and all the tools now available to people looking to improve their skin and keep it healthy.
A Q&A with Lily Talakoub, MD
Q
How do I know when it's time to consult a dermatologist—versus just going to the cosmetics counter?
A
It can be tricky when trying to treat your skin or choose the right products, but start with skin care. If you feel like your skin isn't responding or is irritated, then consult a dermatologist.
Dermatologists look at all skin, hair, and nail problems, from acne and rashes to skin cancers. They also perform mole removals and do cosmetic injections, lasering, microneedling, IPL lasering, radiofrequency tightening, fractional resurfacing, chemical peels, and more. They can help you if you have a skin problem or if you want cosmetic advice and expertise.
---
Q
Should you always have a consultation first, before a separate appointment that involves a procedure or a treatment?
A
Yes. Every skin is different in terms of texture, oil content, thickness, color, and even things like reactions to products or to treatments. The consultation is important to make sure that the treatment you want is right for your skin and that it can treat or fix your concerns.
---
Q
What are the most useful questions to ask in a consultation? What should we be looking for?
A
Write down your biggest concern. I often ask, "When you look in a mirror in the morning, what bothers you most?" This perspective is really important, because what I see and what they see may be totally different.
Once you and your dermatologist are both clear on your concerns, ask what treatment options there are, along with what the differences are in risk, cost, and results of the options. Also ask whether a particular option requires continued treatment at home and/or follow-up treatments.
I try to outline their concerns first and really understand what they want, and then I explain all the therapies available to them.
---
Q
What's the most common thing your clients come to see you for?
A
Most are looking to keep their skin healthy. There are many ways to achieve that: chemical peels that improve skin texture, radiofrequency tightening devices that prevent sagging of the skin, fractional resurfacing that removes fine lines and builds collagen and elastin under the skin, microneedling that minimizes pore size and reduces acne scars, and IPL lasers that can help with acne, acne scars, brown spots, or sun spots.
I believe what's right for a particular person is based on anatomy, not age.
---
Q
Do you have a favorite routine for at-home skin care?
A
I recommend a gentle oil-based cleanser in the morning followed by a vitamin C serum and a moisturizer with an SPF of 50 or higher.
goop's picks:
In the evening, I like a gentle retinol* cream all over the face and neck, with a heavy, thick moisturizer on top. I apply the cream around the upper and lower eyelids, too. Once-a-week at-home glycolic peels also help turn over dead skin cells and give the skin a natural glow.
goop's picks:
---
Q
A lot of the questions we get at goop are around acne. What do you think are some of the biggest mistakes that breakout-prone people make?
A
The biggest problem is that those with acne feel that their skin is dirty or too oily, so they tend to overwash their skin. Overstripping the skin with harsh, drying cleansers (those that make your skin feel tight after you wash your face) causes your skin to overcompensate by producing more oil, so choosing a gentle cream or oil-based cleanser is essential for acne-prone skin. Squeaky-clean skin is damaged skin.
A second big problem I see is that the skin-care products, makeup, and hair serums (this is a big one) the patient is using can clog the skin. So I ask my clients to bring in their products for me to review.
Another major issue: diet. A clean gut means healthy skin, and a diet high in fiber and low in processed sugars and dairy is essential for the health of the skin. Gut inflammation can lead to skin inflammation.
---
Q
What advice do you give people looking to keep their skin youthful-looking?
A
Nothing prevents aging better than UV protection. I wear a broad-spectrum SPF 50 every day (even in rain, snow, or cloudy conditions) and try to hide under an umbrella or hat when I'm in the sun. Collagen and elastin—the cushions for our skin—are broken down by UV radiation, and what does it is daily sun, not one sunburn in your childhood. Even sun through your car window can do it. With collagen and elastin broken down, the skin loses volume and elasticity and forms wrinkles.
Retinol* products can be very effective at reducing fine lines, but their effects can be seen only after years of use. My most important tip is hydration, hydration, hydration. Moisturize and overmoisturize your skin. The drier the skin, the more it will appear to age. This is particularly true around the eyes, an area where very few products or even surgeries can reverse the signs of aging. I put on undereye cream twice daily and apply sunscreen on top, and I protect my undereye skin from hot water and soaps by applying an oil there before showering.
---
Q
In-office, what are some of the treatments that patients are most surprised (and pleased) about?
A
The biggest surprise for many people is that injectable wrinkle reducers and fillers have been used for years. Often people have heard about them but don't understand how they work or how they may be able to benefit from them. Many people don't know, for instance, that injectable wrinkle reducers are used in the eleven lines, forehead lines, and crow's-feet.
Injectable wrinkle reducers temporarily smooth the look of moderate to severe wrinkles in certain areas of the face, including forehead, frown lines, and crow's-feet. Injectable filler is a temporary treatment that adds volume to areas of the face such as the lips, cheeks, and laugh lines. Like any medical treatment, both injectable wrinkle reducers and injectable fillers have potential risks and side effects. Talk to a doctor to see if they're right for you.
Very few people have heard about platelet-rich plasma treatments, which have been shown to increase collagen production in the skin and improve hair growth on the scalp. We draw blood in the office, spin the blood and extract the plasma, then use this plasma after microneedling treatments on the skin and to inject along lines and folds. The most popular treatment is injecting the PRP at the scalp, in areas of hair thinning. The treatments are done once a month to stimulate the hair follicles. After five treatments, my patients notice sprouts of hair growth, decreased shedding, and overall thicker hair. This treatment has been a game changer because—particularly for women—there hasn't been much out there to help with hair loss.
---
Q
How about fillers? What kinds of results can people expect from them?
A
The face loses bone, collagen, and fat as we get older. We can temporarily replace lost volume in the cheeks, add volume to the lips, and reduce deep lines along the nasolabial fold. Often clients come in saying they want more volume, say, or want to make lips more plump but are scared of these procedures for fear of looking unnatural or overdone. But we can use fillers in the right amounts to restore volume in these areas without looking overdone, and people are nearly always thrilled with the results. (Talk to your doctor about the common risks and side effects with injectable fillers, which include bruising and swelling.)
---
Q
There's a lot of buzz around "layering" different kinds of dermatologic treatments. Do you layer treatments in your practice?
A
I do. Layering treatments gives the most comprehensive improvement in fine lines, volume, and skin texture. I like to combine microneedling in the T-zone to minimize pores with IPL lasers to get rid of brown spots and broken capillaries. Similarly, we can combine a series of chemical peels to improve skin texture with resurfacing lasers to build collagen under the skin. Each of these treatments takes less than thirty minutes, and they work together to build collagen and smooth the skin leaving an overall glowing, tight complexion.
Face-lifts are actually on the decline because we can do so much by simply layering different nonsurgical treatments.
---
Q
People hear about what might be possible in a dermatologist's office from friends, the media, or celebrity rumors. Are there good sources of information and ways to learn about what's out there?
A
In terms of learning about products and treatments, Spotlyte.com is a new resource with lots of great information. If it's more that you're unsure of what treatment is right for you, consult a board-certified dermatologist—the American Academy of Dermatology website lists them by zip code.
*I'd like to note that retinol should not be used by women who are pregnant, considering getting pregnant, or breastfeeding.
---
Dr. Lily Talakoub is a paid Allergan® consultant.
Dr. Talakoub is a board-certified dermatologist and a fellow of the American Board of Dermatology. She has degrees from McGill University and Boston University, and she did residencies at Stanford University and the University of California, San Francisco, plus a stint at the Office of the U.S. Surgeon General. She's also a clinical educator for dermatology residents and physician assistants at the George Washington University, Washington Hospital Center, and Wake Forest University and an associate professor at Virginia Commonwealth University. Dr. Talakoub's special interests include ethnic skin care, medical and cosmetic dermatology, and dermatologic surgery. She lives in the D.C. area with her husband and three children.
---
This article is for informational purposes only, even if and to the extent that it features the advice of physicians and medical practitioners. This article is not, nor is it intended to be, a substitute for professional medical advice, diagnosis, or treatment and should never be relied upon for specific medical advice. The views expressed in this article are the views of the expert and do not necessarily represent the views of goop.
---
All product names and trademarks referenced herein are the property of their respective owners.