What Can Bakuchiol Do for My Skin?
Written by: Brianna Peters
|
Published on: February 15, 2022
|
Updated on: May 15, 2023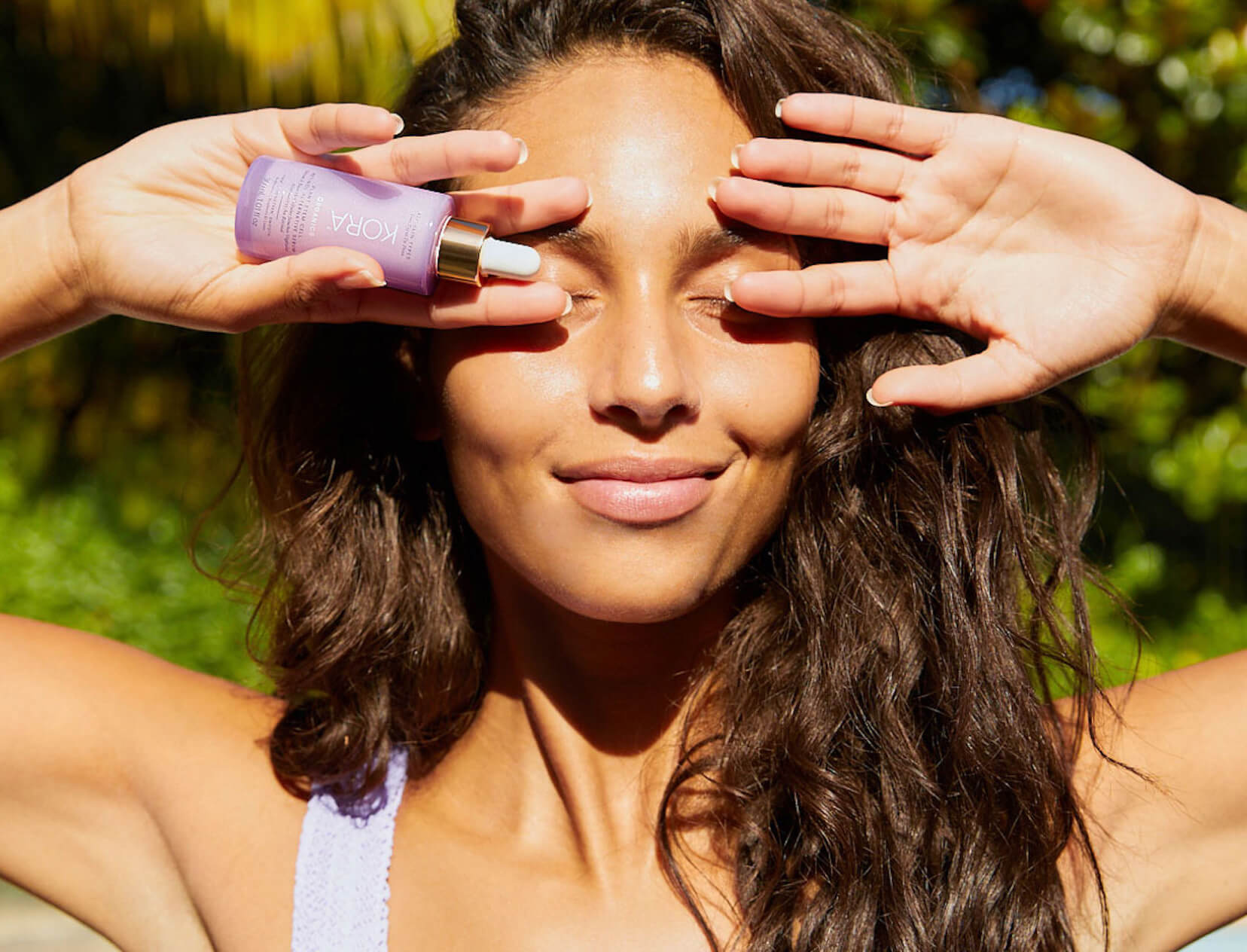 The "no pain, no gain" theory doesn't always hold when it comes to skin care, and the star youth-boosting ingredient bakuchiol is a case in point. Hailed as a natural retinol alternative—a way to get retinol-like results (wrinkle-smoothing, skin-firming) without the dryness and irritation that some people experience when using retinol, bakuchiol, a meroterpene extracted from the plant Psoralea corylifolia (called bakuchi in Sanskrit), has been used in Ayurvedic and traditional Chinese medicine for centuries, and it really delivers.
In a 12-week clinical study in the British Journal of Dermatology comparing bakuchiol and retinol, participants treated with bakuchiol saw major improvement in fine lines, wrinkles, pigmentation, elasticity, and firmness. What they didn't see, notably, were the undesirable effects associated with retinol, like irritation, redness, and skin sensitivity.
THE BENEFITS OF BAKUCHIOL
Evens skin tone and texture

Smooths the look of fine lines and wrinkles

Boosts elasticity and firmness

Helps protect skin from free radicals

Helps soothe skin

Works for all skin types, including sensitive
"The clinical results we saw with bakuchiol made it a perfect ingredient for GOOPGENES face oil," says goop's associate director of product development, Colleen Cun. "We wanted a face oil that went beyond simply moisturizing skin to deliver long-term youth-boosting results, and we wanted it to work for every skin type."
"In our clinical study, 100 percent of our test subjects showed significant improvement in skin texture—it was softer and smoother," says Cun. "Ninety-seven percent showed significant improvement in the reduction of fine lines and wrinkles after using the oil for four weeks.* And it works for every skin type—even those that can't tolerate retinol." Perhaps unsurprisingly, bakuchiol is infused into some of the most powerful (yet counterintuitively gentle) clean skin treatments out there.
FOR RESULTS WITHOUT RETINOL
INTENSIVE REPLENISHING MASKS MADE WITH BAKUCHIOL
Exfoliates and smooths

Venn

Collagen Intensive Phyto-Retinol Resurfacing Mask

goop, $120

SHOP NOW

Plumps and moisturizes

Venn

Collagen Intensive Phyto-Retinol Renewal Sheet Mask

goop, $47

SHOP NOW
TREATMENTS THAT BLEND RETINOL AND BAKUCHIOL
If your skin isn't sensitive to retinol, a formula that blends both retinol and bakuchiol can be an amazing option. When paired with retinol, bakuchiol can help stabilize the formula, so it remains effective for longer. The two ingredients work synergistically—bakuchiol's soothing benefits can help mitigate irritation from retinol's exfoliating properties.
Three-retinoid salve




Marie Veronique

Multi-Retinol Night Emulsion

goop, $135

SHOP NOW




Whipped skin-
perfecting cream

Dr. Dennis Gross

Advanced Retinol + Ferulic Intense Wrinkle Cream

goop, $77

SHOP NOW

Silky overnight
face oil

Naturopathica

Holy Basil & Retinol Ageless Night Oil

goop, $134

SHOP NOW
BONUS: THE EXFOLIATING JELLY ANY SKIN TYPE CAN USE
Made with natural fruit enzymes and bitter orange peel to gently polish away impurities, this daily cleanser feels delightfully springy and soft on skin, then rinses off easily to leave skin fresh, silky-smooth, and glowing. Arctic cloudberry—it's packed with omega-3s and omega-6s, along with vitamins C and E—nourishes skin, while sugarcane-derived squalane moisturizes and soothes and vitamin C–rich Australian kakadu plum ramps up radiance. The foamless jelly formula is gentle enough to use twice a day, even in a routine with AHA, BHA, or vitamin C treatments.
THE ULTIMATE YOUTH-BOOSTING CREAM: MINERAL SUNSCREEN
Nothing preserves youthful skin like a daily sunscreen habit. Though bakuchiol doesn't leave skin sensitive to the sun the way retinol can, always follow any skin-care routine with mineral sunscreen, which helps soothe even the most sensitive skin (many chemical sunscreens contain known irritants), helps protect against both UVA and UVB rays, and doesn't kill coral. Tip: The "active ingredients" box on the label of a mineral formula will contain only titanium dioxide or zinc oxide (or both)—if there are any other ingredients in the box, it's got chemical sunscreen in it.
---
*Based on an eight-week third-party consumer-perception and clinical study of 33 women ages 35 to 65.