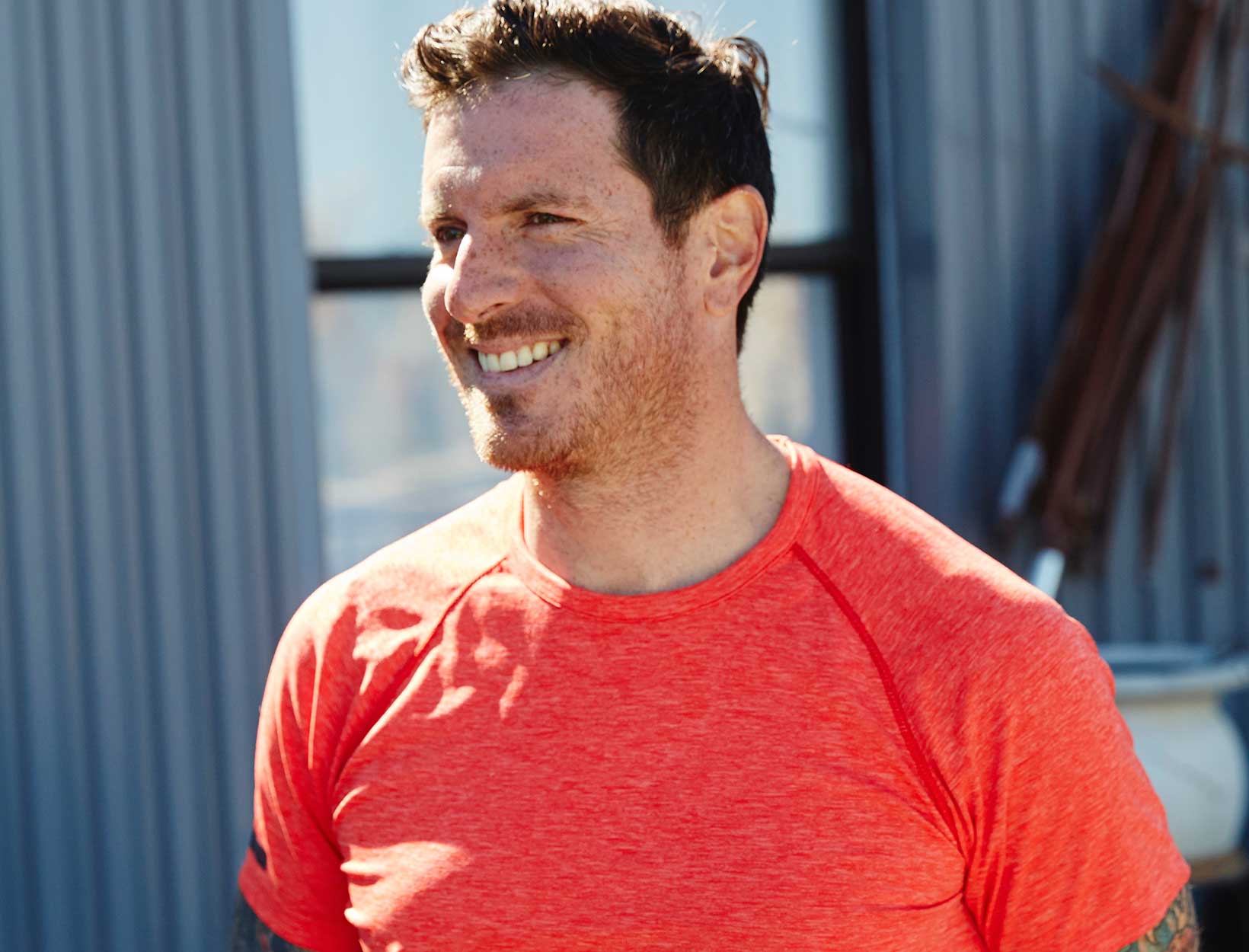 Photo by Colin Clark
MY MORNING ROUTINE
50 Push-Ups, a Coffee Ritual,
and a Shower Full of Clean Beauty
In partnership with our friends at KILN
Seamus Mullen |
award-winning New York chef, cookbook author, and health and wellness expert
He's famous for his cooking, but his health journey from wellness to illness and back again is what truly transformed goopfellas cohost Seamus Mullen: After being diagnosed with rheumatoid arthritis twelve years ago, when he was a NYC chef at the top of his game and a serious cyclist, Mullen was able to overcome the disease—and the near-death experience it came with—in part by changing what he ate. (Elise talks with him about it here if you want to learn more.)
Several restaurants, many TV appearances, and two cookbooks later, Mullen is a busy and healthy man. Because his days vary so much—one day he's creating recipes; another, he's filming all day; another, he's recording a podcast or speaking to a few hundred people—his routine isn't very routine. "Sometimes I work out first thing; sometimes it's late morning. It all depends on what's happening that day," he says. The only constants: freshly ground coffee; clean grooming products; an easy, pulled-together look; and fifty push-ups right off the bat.
5:30AM
I wake up and turn on my kettle for coffee. It's called the Stagg, from Fellow, and it is amazing and beautiful all at once. Then I bang out fifty push-ups. I do maybe five inchworm walkouts from down dog to plank and back, just to wake up my body. I like to do at least five minutes of breathing exercises and/or meditation, too. And my friends from @rungalife turned me on to using their mobility ball to release the fascia in my feet first thing in the morning, so I do a little of that, too. Everything starts from the ground up: Opening up the fascia helps keep my whole body aligned throughout the day. My real workouts come later—I don't love to jump up and exercise. Often it's noon and I haven't worked out yet.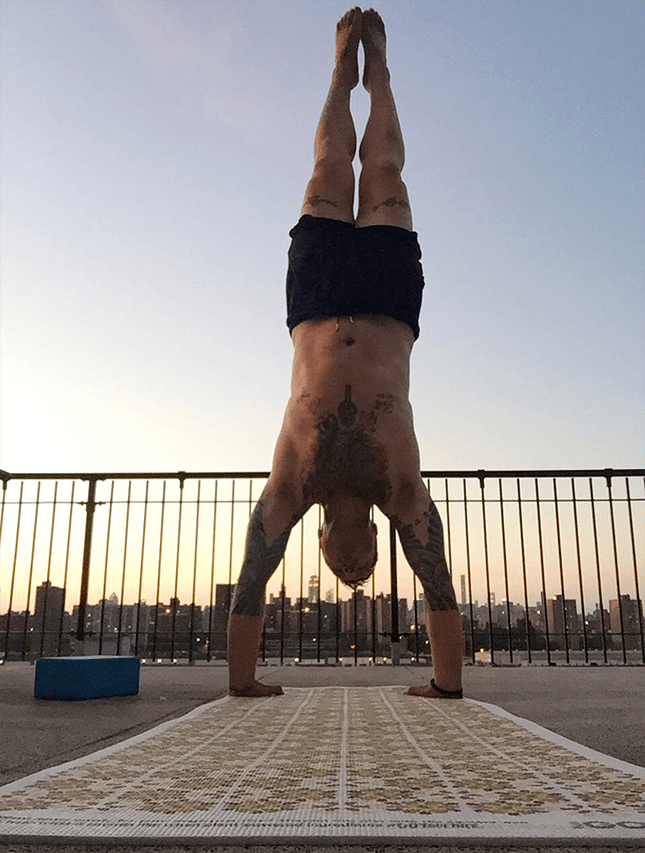 5:45AM
I drink a tall glass of water and take couple different supplement protocols: Currently I love the Can't Touch This and Run the World blends from WTHN.
6:00AM
The Daily is released at 6 a.m., so I turn it on; it's a ritual. Reading is much more challenging for me than listening, so this is the way I catch up and stay informed.
As you can probably guess, I'm ritualistic about my coffee, too. I grind my coffee, the electric kettle keeps the water at ninety-nine degrees Celsius (too high to properly brew coffee, but it cools when you pour it), set up my Chemex pour-over, and make it happen. I usually have it with half-and-half, which is the only dairy I have all day.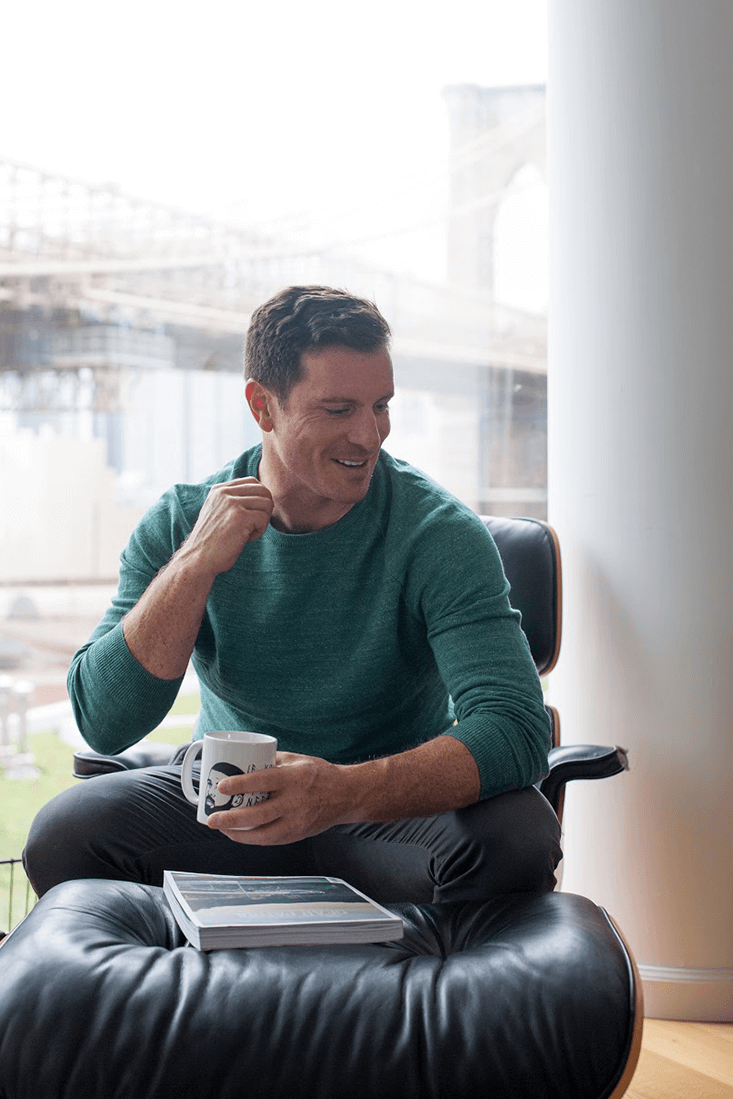 6:30AM
I take a shower after that. I love the goop body wash
with ashwagandha—it smells great, and the texture is great. The color is cool and looks like it'd almost be syrupy, but instead it feels so good and invigorating. It makes me feel super clean and refreshed. I love the scent so much, I use the body oil at night, even on my face. It's nice to go to bed smelling good.
I haven't washed my hair in about eight years. If my scalp gets itchy, I rinse it really well and use a little coconut oil.
The last few minutes of my shower, I alternate thirty seconds of hot with thirty seconds of cold, I try to do two or three rounds, ending on cold. I do it as cold as I can tolerate and breathe through it with the water hitting the back of my neck or the top of my chest, so I'm hitting the BAT (brown adipose tissue), which triggers your fat-burning thermostat. It's super invigorating.
6:40AM
Once I'm out of the shower, I put on something easy I can knock around the house in but also wear to a meeting if I need to. I love the Relaxed Drawstring pants in Cashew from KILN, and I'm currently into the double-faced
button-down shirt in navy, too—it goes with everything and always looks good.
You can be lazy in these pants, but they dress up just as easily. The linen is combined with sustainable Lyocell fabric for ultimate comfort—no matter what the season. They're made in LA.
This classic button-down is made of super soft cotton. The cut leaves just the right amount of room but looks tailored, and the stitching on the pocket (bonus: pen holder) is a nice touch. It's also made in LA.
I wash my face with Aesop and alternate between the
Indie Lee squalane oil and Superseed serum from Seed
for face oil.
I love the deodorant from Ursa Major—it really works, and it smells good.
I don't want to give away my signature scent, but I will say this: It involves essential oils of vetiver and sandalwood
—two things that definitely work with my man-stink! Oils all depend upon the individual, but if it's got sandalwood in it, it probably works on me.
I love this schmutz for hair called Clay Pomade from this brand Jack Henry. I also like the Jack Henry turmeric face oil and face toner spray. Sometimes I use sea-salt spray in my hair, too.
6:45AM
From there, I start my day. It could be a workout—in which case I do the shower afterward—mountain biking, road biking, yoga, a kettlebell workout, high-intensity strength training, or recently, running. A friend signed me up for a marathon, and I'm kind of dreading it. Still on the fence! If my muscles are sore, I use the CBD spray from Apothecanna morning and night.
If I'm not working out, I'm doing email (which I hate), phone calls, meetings, etc. My work schedule is totally erratic, and I've learned to just roll with whatever's up for the day.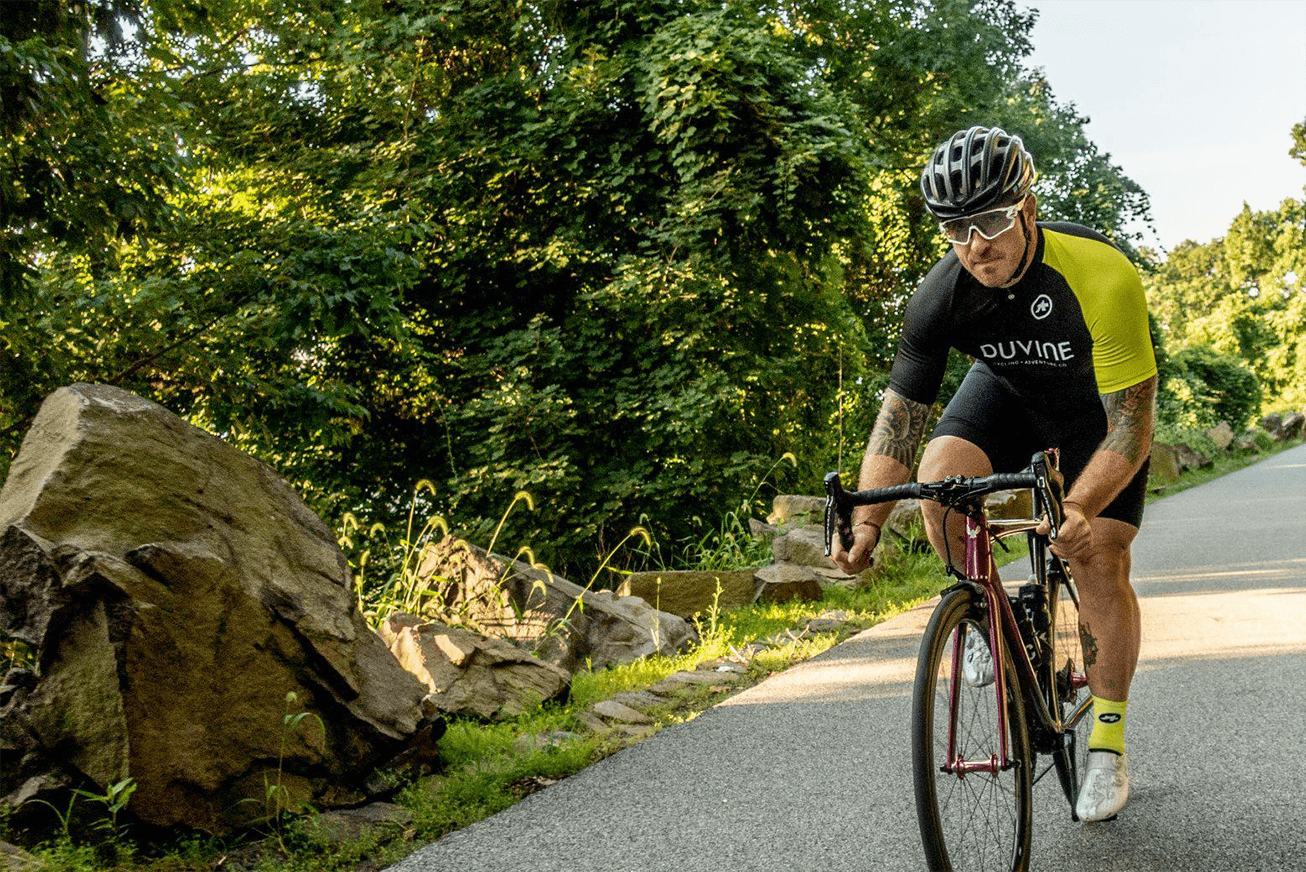 1:00PM
I believe in intermittent fasting, so I have my first meal of the day around now. I'm hungry, but not dragging-ass hungry, because I don't eat sugar. I like to have some version of a big-ass salad with protein and tons of vegetables—both cooked—and no lectins. I don't eat legumes or gluten because they contain lectins that are no good for my system.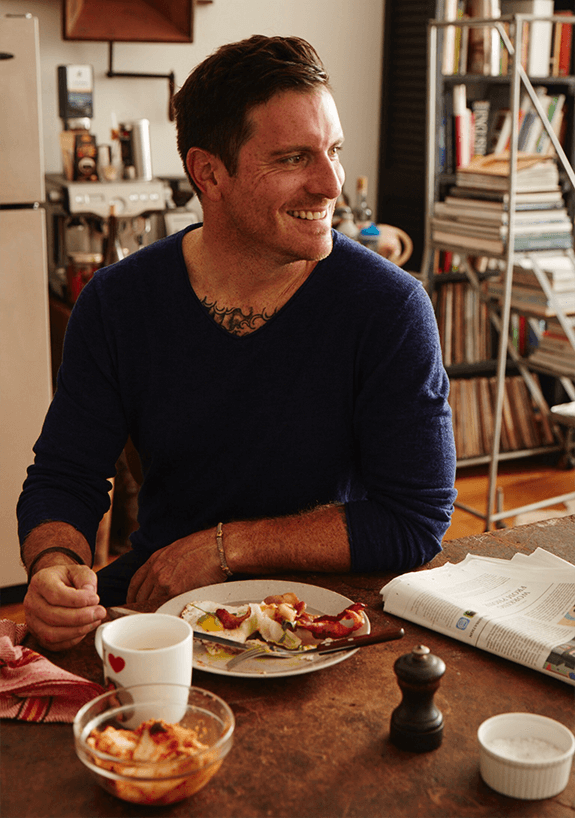 Photo by Colin Clark