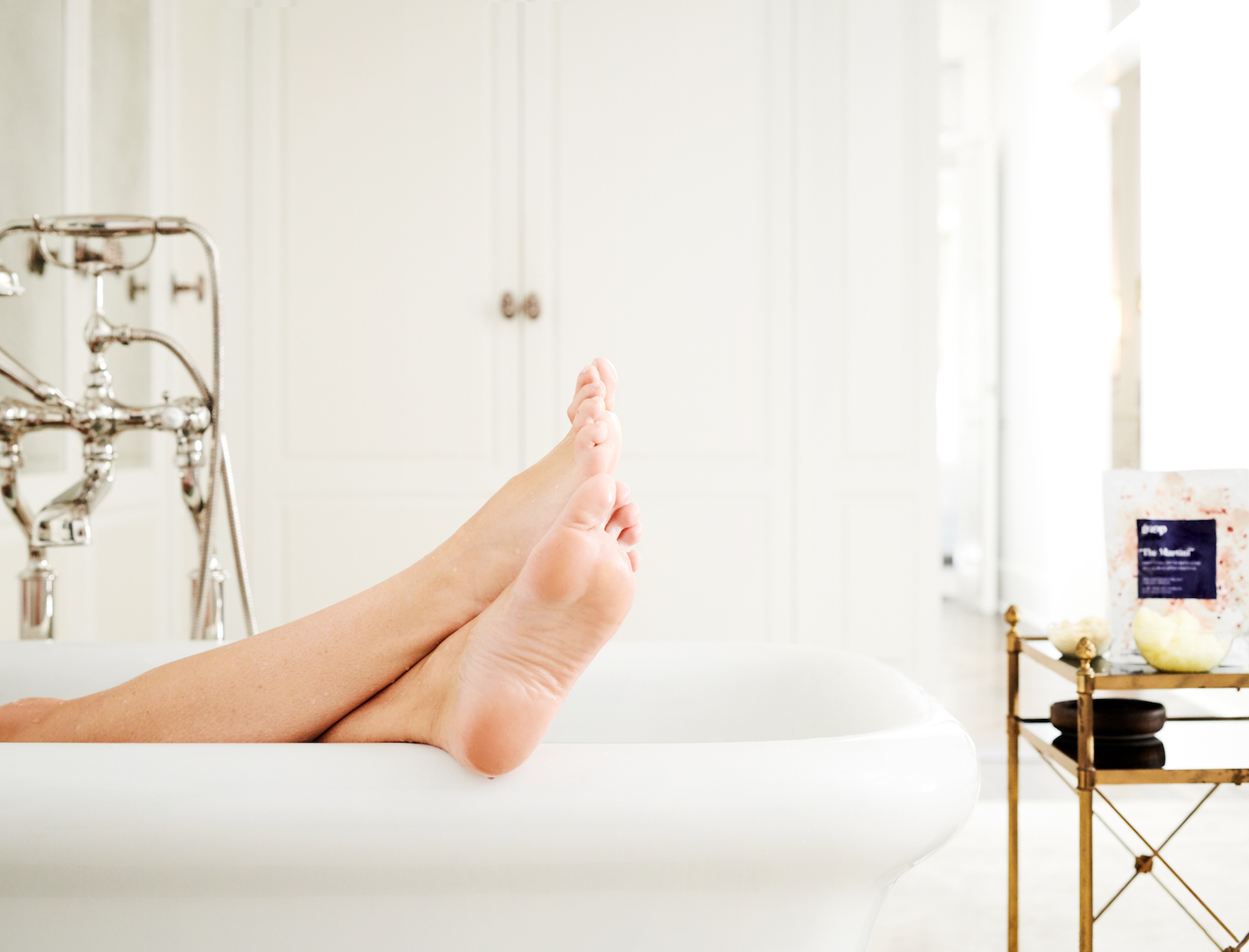 Salt-Infused Beauty All-Stars
Soak in salt water—whether in a tub or the Dead Sea—and your skin comes out smoother and softer than when you went in. "Salt water helps the skin in several ways, but the mechanisms are not entirely understood," says New York dermatologist Dr. Robert Anolik, a clinical assistant professor of dermatology at NYU School of Medicine. "What is recognized is that it can help with soothing pink, dry, itchy skin." For that reason, Anolik says, it's possible that salt water could benefit garden-variety dry skin, too: "One of the most interesting theories is that salt water could calm skin by targeting the functioning of what are known as Langerhans cells. This calming is temporary but could expedite relief for dry, pink, itchy skin. Some also feel salt water makes for a good keratolytic, which means it expedites exfoliation."
In hair, too much salt water (from the ocean or a beach-hair spray) can make it feel dry, but a little gives it a sexy-beachy texture. As an added benefit, salt can come packed with minerals—like the magnesium found in Epsom salts that makes taking a bath in them so relaxing—and, depending on its texture, can be a brilliant exfoliant.
Salt saunas, like the ones at the Montauk Salt Caves, are thought to be healing for all manner of conditions; at spas like Breathe Easy in New York, salt yoga, where you work out inside a salt cave, is practiced in hopes of similar health benefits. And salt steam rooms, like the one at the Kronenhof Spa in Saint Moritz, leave your skin soft and your nasal passages awakened.
Infused into some of our favorite beauty essentials—a jasmine-and-sea-salt-spiked hair spritz for tousled waves, a magnesium chloride gel for tender muscles, a Himalayan salt scrub swirled with ultramoisturizing oils, and more—the humble marriage of sodium and chloride is really something of a miracle.