Sex and the Single Cinnamon Roll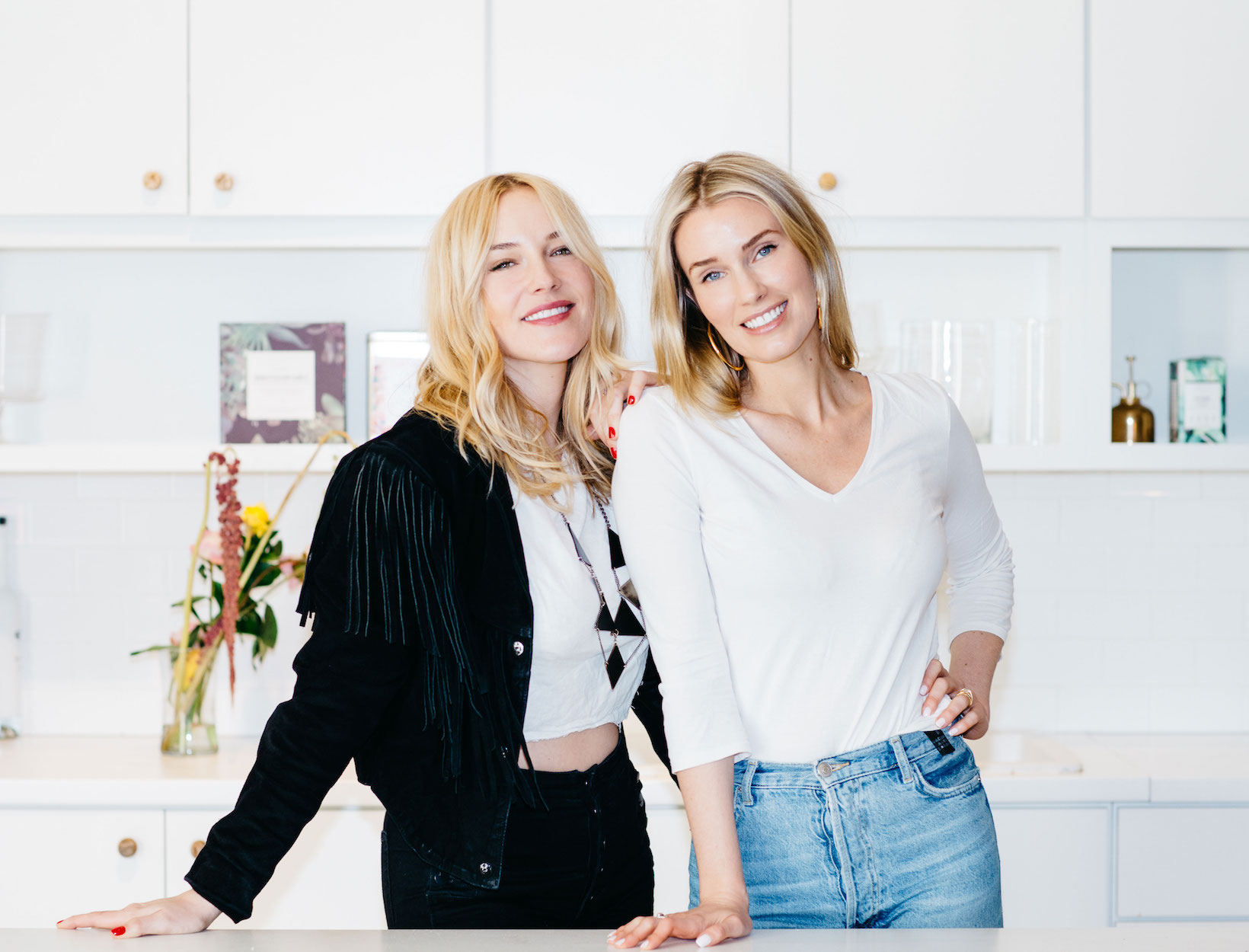 MY MORNING ROUTINE
Sex and the Single Cinnamon Roll
Danielle DuBoise and Whitney Tingle | cofounders
and co-CEOs of
Sakara Life
They're not morning people, but best friends Whitney Tingle and Danielle DuBoise have nonetheless managed to change the way people eat breakfast with their healthy-food-delivery business, Sakara Life. A former Wall Streeter and an actress/model turned holistic health coach respectively, they grew up in Sedona, Arizona. And their commitment to alternative health and wellness has deep roots. "We were exposed to the benefits of natural eating and holistic health from an early age," says DuBoise. That background, a frustration with conventional solutions to tenacious acne, and their experiences of the restaurant-going world of Manhattan laid the foundation for what has become a hugely successful clean-food-delivery service. There are national expansion plans and now a cookbook: Eat Clean, Play Dirty, full of super healthy recipes that, like the food Sakara delivers every morning, are remarkably delicious.
The two women's morning routines are very different, but they agree on many things (goop's Instant Facial, Juice Beauty mascara, and a particular Kosas blush/highlighter compact). "We share the same brain," says DuBoise. The same brain also extends to delicious—even sexy—cinnamon rolls (recipe included).
A Morning with…
A Morning with…
Danielle

6:00AM

I co-sleep with my nine-month-old, so I take a moment with her and my husband for a cuddle before the day starts.

6:15AM

I add Sakara Beauty Water Drops to a tall glass of water to remineralize and rehydrate my body after the night's sleep—I have to stay hydrated for breastfeeding.

6:30AM

I try to fit in ten minutes of working out—either Ballet Beautiful or Melissa Wood Health. I have a mat from Ruggish meant for babies, but I share this space with my little one and start my practice. Sometimes she allows me a full fifteen minutes, and other times, it's sixty seconds.

6:45AM

My husband and I dry-brush each other every morning; as new parents sometimes you need to be creative and find new ways for sexy time.

I keep a batch of Orgasmic Coconut Yogurt (from the new cookbook) in my fridge—the whole family, including the baby, loves it. It's delicious plain or dolloped with chia, flax, hemp seeds, goji berries, blueberries, carrots, or even granola.

7:00AM

Once a week, I do the new goop overnight peel. I wash it off during my shower. On days when I haven't done the peel, I use the Instant Facial mask (I've actually done it one-handed, holding the baby). Then Vintner's Daughter serum after cleansing for smooth, glowy skin.

I wear Suntegrity tinted moisturizer every single day—I don't typically wear face makeup or concealer, and this gives me a glow that evens out my skin and adds light sun protection. I put on a little Kosas blush/highlighter and some Juice Beauty mascara, which gives my lashes a great lift.

7:15AM

I spritz on Heretic Dirty Lemon perfume almost every morning. (Heretic also creates custom natural fragrances, and I had one made for me at a goop pop-up recently.) I leave for work with wet hair. My husband always walks me to work with the baby and the dog—it's our family stroll—and it air-dries on the way.

8:00AM

I bring my baby to the office for a couple hours in the morning, so I make sure those are meeting times I can keep her in the carrier or bounce her around if she gets fussy. (I devote the afternoon to more creative time when it would be difficult to have her in my lap.)
Whitney

7:30AM

I typically get my creative spark in the evenings, after my inbox has settled down and meetings have stopped—I'm definitely not a morning person. I put a big glass of water by my bed before I go to bed at night and drink it with my Sakara Daily Blend Probiotic when I first wake up. Then I cleanse with the goop Luminous Melting Cleanser.

7:45AM

My husband is Israeli—he loves his coffee. We like to make Canyon Coffee at home with a gold pour-over filter.

8:00AM

I like to play my harmonium and chant along with Krishna Das on Spotify. It's like a moving meditation and breathwork exercise that also warms up my voice and calms my nerves if I have speaking events. Or I use Caravan Wellness (an online platform for health and wellness practices) for breathwork or meditation.

8:15AM

I check Slack and email, then hop in the shower while my husband makes breakfast. I love to put the goop Instant Facial on in the shower while I condition my hair and shave, then rinse everything off. After the shower, I put on either the Tata Harper Resurfacing Serum or the Marine Flower Peptide serum from Eminence. I've tried so many natural deodorants, and Agent Nateur works best. It lasts through the day—just amazing.

Meanwhile, my husband is usually warming up whatever came in our Sakara delivery (I especially look forward to the cinnamon rolls). I live the Sakara Life because eating this way was the only thing that healed my cystic acne after a decade of trying everything from acupuncture to Accutane. My husband also makes his specialty: an egg over easy on top of Ezekiel toast with arugula and red pepper flakes. Or we make a loaf of classic banana bread with vanilla-tahini butter (from the new cookbook), which is easy and portable.

8:45AM

We walk to work together—he usually drops me off. These last few weeks have been especially dynamic, flying back and forth from LA to NYC, with teams on both coasts for the launch of our cookbook. It's been a labor of love, and now it's finally out in the world—a hundred recipes that celebrate our mission: Eating clean should be abundant, joyful, empowering, and very fun.
Eat Clean, Play Dirty

Breakfast Recipes
Eat Clean, Play Dirty
Breakfast Recipes