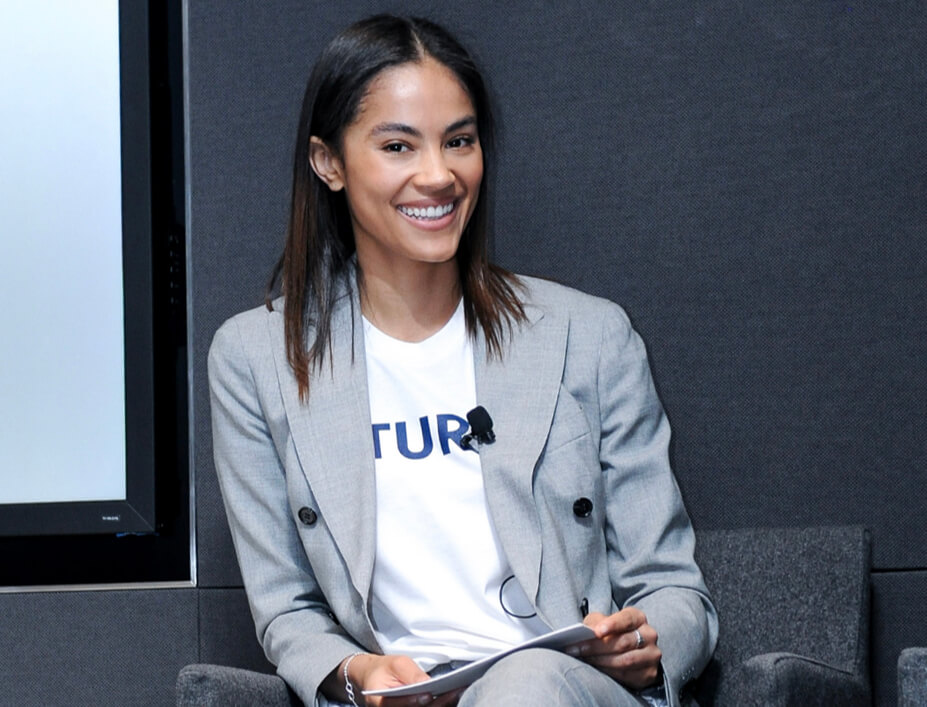 Clean Swap: A Tech Founder Finds a Clear-Skin Routine That Works
"I don't think we exist in one lane," says Sinead Bovell, the founder of WAYE Talks—an organization that prepares students and young people for jobs in technology—and also a busy model. "My life is a back-and-forth between very different industries." One day she's at Wilfrid Laurier University in Waterloo, Ontario, helping students build résumés; the next she's home in New York for a casting followed by a conference call with an MIT professor on the future of the female workforce and automation. "We all have multiple interests and passions—I'm my happiest when mine are all intersecting," she says.
Finding her balance professionally involved some work, as did clearing her skin after a disastrous skin treatment left it oversensitive and broken out in cystic acne.
Though Bovell tried everything from prescription topicals to oral antibiotics, nothing worked. "I actually stopped using all skin care for about a year because my skin was so sensitive," she says. "Then I changed my diet, eliminating virtually all dairy, sugar, most carbohydrates, and even meat and fish for a bit."
As her skin finally calmed down, Bovell began adding products back in—but only clean ones. "I'd been familiar with the dangers of potentially toxic ingredients ever since my sister was diagnosed with Lyme disease. That's when I took a closer look at what I was putting on my skin," she says. "It's no joke that what we put on our skin can impact our health. So it slowly dawned on me: Why am I putting things on my face every day that aren't clean?" As a model, Bovell can't always control what's being put on her face, but she's found skin care and a few model-off-duty makeup essentials that really work.