Easy Ways to Add Retinol to Your Routine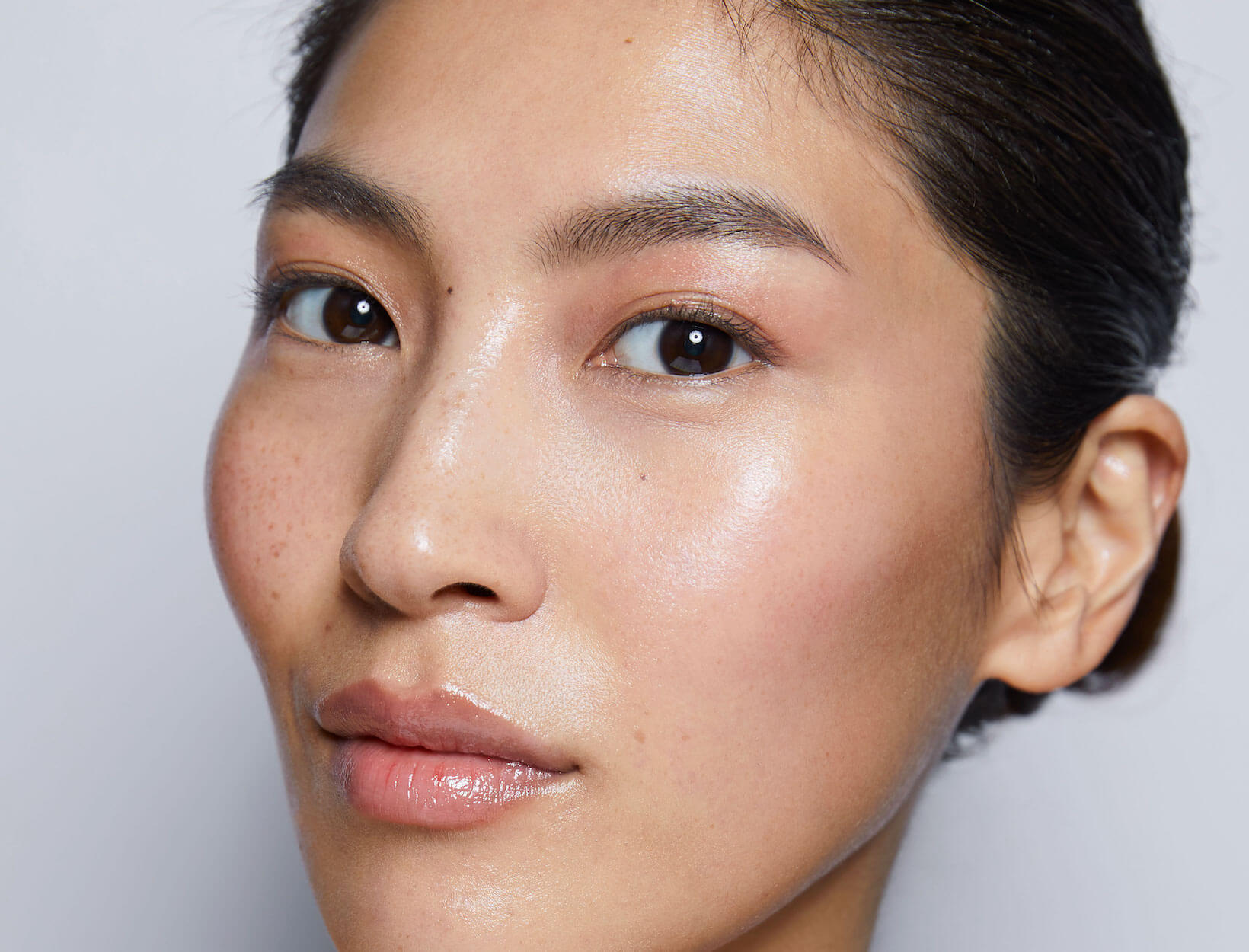 Are you getting more sleep? Did you get a haircut? Dermatologist magic? More sex? The effects of retinol on skin are really noticeable—one of the reasons it's the gold standard in skin care for everything from premature aging to breakouts. Here's how to layer your favorite retinol with your other products for maximum results.
Supercream with Peptides

AFORÉ

Dr. Few Clean Retinol

goop, $199

SHOP NOW

Plumping Face Oil (Especially Great for Dry Skin)

Mara

Evening Primrose + Green Tea Algae Retinol Face Oil

goop, $120

SHOP NOW

Firming Serum with Moisture Boosters

Augustinus Bader

The Retinol Serum

goop, $350

SHOP NOW
Brilliant for practically any skin type and prized for its firming, wrinkle-smoothing, brightening, blemish-clearing, tone-evening benefits, retinol—a derivative of vitamin A—works by boosting cellular turnover and helping support collagen production. Find the right one for your skin (a cushiony cream, nourishing oil, silky serum—whatever you prefer) and the transformation you (and others) see can be remarkable. (It might take about six weeks of consistent use to see a difference, but see it you will.)
When Do I Use Retinol?
P.M.
Apply retinol only at night, as it makes your skin more sensitive to the sun. Since it's a powerhouse exfoliant that can initially irritate and cause dryness (even though retinol ultimately helps skin more effectively retain moisture), keep the rest of your routine gentle and moisturizing.
1. Wash Away the Day
Choose cleansers that can smooth away mineral sunscreen, makeup, grime, and pollution, but avoid alpha hydroxy acids or other intense exfoliants within 24 hours of using retinol (too much exfoliation is extremely irritating to skin).
Gently Exfoliating

goop Beauty

Cloudberry Exfoliating Jelly Cleanser

goop, $35/$25 with subscription

SHOP NOW
2. Retinol Comes Next
The key to getting the results you want is finding a formula that feels beautiful on your skin, so you look forward to it. To help minimize any reactions your skin might have, start by using your retinol every third night, working your way up to every other night and, eventually, every night, if your skin can tolerate it. To get the biggest benefit, apply retinol to damp skin, which is more absorbent; to soften the intensity, apply it to dry skin.
If you have sensitive skin or are pregnant, retinol alternatives like bakuchiol, retinal (a precursor to retinol that's said to be gentler on skin), and alfalfa extract can deliver remarkably glowing, firming, smoothing results.
Bakuchiol Face Oil with Clinical Results

goop Beauty

All-in-One Super Nutrient Face Oil

goop, $98/$89 with subscription

SHOP NOW

Retinal Serum for Supple Skin

de Mamiel

Gravity Fix

goop, $265

SHOP NOW

Texture-Refining Serum with Alfalfa Extract

KORA Organics

Plant Stem Cell Retinol Alternative Serum

goop, $75

SHOP NOW
Luminizing Cream with Bakuchi Seed

Ranavat

Renewing Bakuchi Crème

goop, $95

SHOP NOW

Replenishing Collagen and Bakuchiol Sheet Mask

Venn

Collagen Intensive Phyto-Retinol Renewal Sheet Mask

goop, $47

SHOP NOW
3. Moisturize
Another way to soften the intensity of retinol if you're concerned about flaking or dryness: Blend it with a diluting dab of moisturizer or face oil first, or smooth on a layer of moisturizer a few minutes after you've applied retinol.
Rich Balm

Okoko

Sublime Balm

goop, $83

SHOP NOW

Lightweight Cream (Great for Sensitive Skin)

Tata Harper

Fortifying Moisturizer

goop, $130

SHOP NOW

Glow-Inducing Oil

Le Prunier

Plum Beauty Oil

goop, $72

SHOP NOW
Bonus: Skin Cycle
Switch out the retinol step every few nights to give skin a rest, and use a different formula in place of retinol. Giving your skin days off from certain active treatments—aka skin cycling—allows you to reap the benefits of other skin-friendly actives (like AHA exfoliating serums) that might not play well with retinol.
Time-Released AHAs

goop Beauty

Dark Spot Exfoliating Sleep Milk

goop, $98/$89 with subscription

SHOP NOW

Peptides for Wide-Awake Eyes

goop Beauty

Lift + Depuff Eye Masks

goop, $125/$112 with subscription

SHOP NOW

Active Botanicals

Vintner's Daughter

Active Botanical Serum

goop, $195

SHOP NOW
A.M.
Again, never apply retinol during the day. Instead, boost skin with other kinds of actives—antioxidants, peptides, and more.
1. Cleanse
If you like to wash your face first thing in the morning, go for a nourishing formula with ingredients like aloe and glycerin that flood skin with hydration, leaving it dewy and plumped.
Refreshing Cream with Moisturizing Extracts

Alpyn Beauty

Juneberry & Collagen Hydrating Cream Cleanser

goop, $39

SHOP NOW

Softening Toner with Glycerin and Aloe

goop Beauty

Flower Acids Resurfacing Toner

goop, $45/$40 with subscription

SHOP NOW
2. Protect and Luminize with Vitamin C
One of the best-for-skin antioxidants, vitamin C brightens and smooths all skin types. It's only very slightly exfoliating, so it shouldn't be too much for most skin when used in a routine with retinol. If your skin can handle it, the one-two punch of retinol in the evenings and vitamin C in the mornings delivers pretty spectacular benefits. Note that because this one is made with hyaluronic acid, it's especially moisturizing.
3. Moisturize
The boost in cellular turnover from retinol can lead to flaking and dryness, depending on your skin; moisturizing helps counteract any side effects and keeps your skin healthy in the bargain.
Plush Turmeric Cream

KORA Organics

Turmeric Glow Moisturizer

goop, $62

SHOP NOW

Radiance-Boosting Oil

Beauty Thinkers

Antioxidant Boost Facial Oil

goop, $78

SHOP NOW
4. Most Important Step: Mineral Sunscreen
Retinol increases sun sensitivity, so if you weren't already applying the world's most effective wrinkle cream (nothing prevents sun damage and signs of premature aging like sunscreen, except staying out of the sun altogether), make it a daily habit. Unlike chemical sunscreens, mineral sunscreens are made with soothing, inert minerals like zinc oxide (it's the main ingredient in most baby-bottom creams), so they're ideal for people using retinol. (Chemical sunscreens also pose real health threats.) Because sunscreens are made with moisturizing ingredients, those with oilier skin may find they can skip moisturizer altogether, using mineral sunscreen in its place.