The Best Clean Retinols (If You're Sensitive)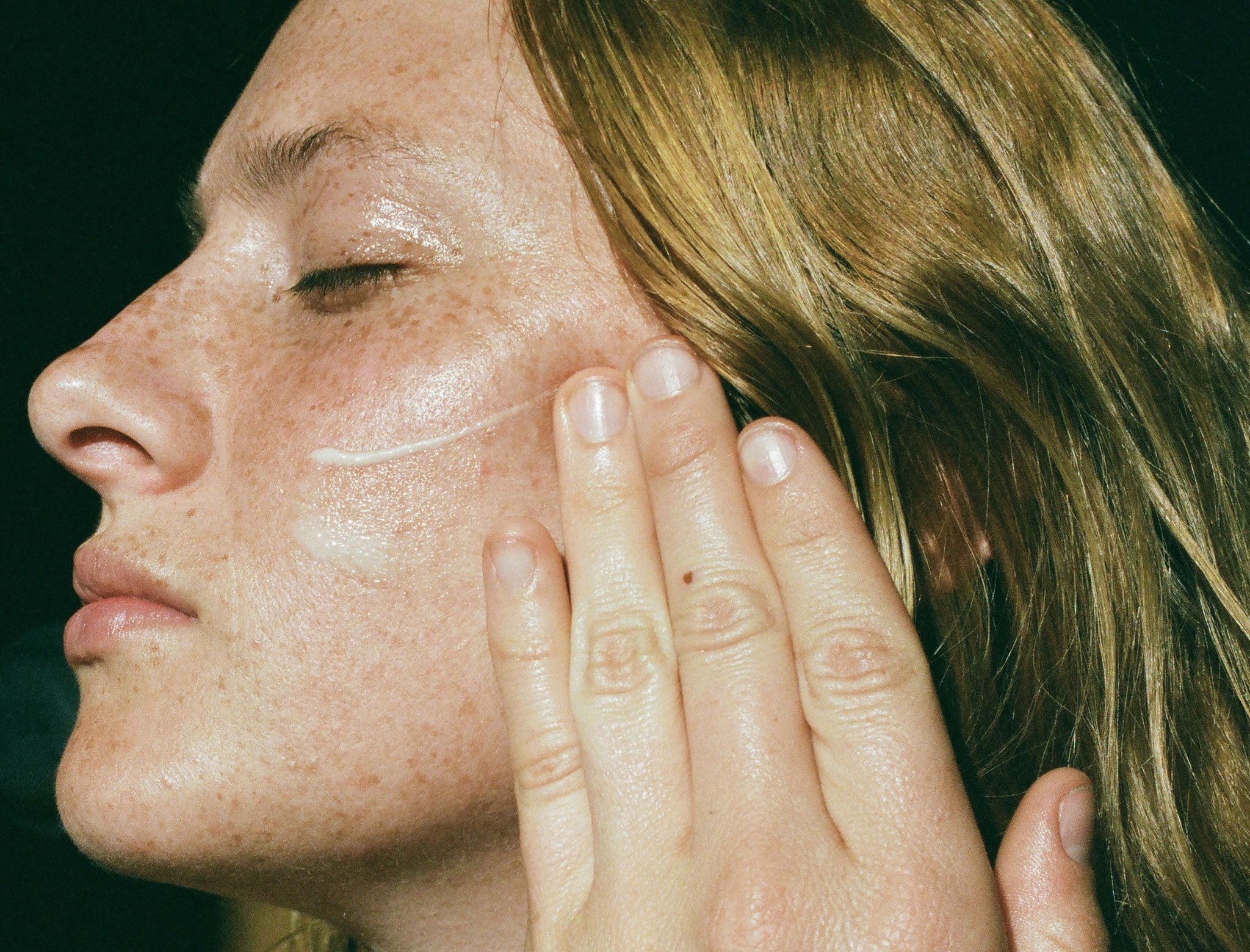 Retinol can be amazing for everything from fine lines and wrinkles to breakouts and dullness, but it can be irritating, even for those with skin of steel. People with sensitive skin often avoid the skin-boosting compound altogether—but they shouldn't, says top NYC dermatologist and BeautyCurious podcast cohost Elyse Love, MD. "It's a myth that sensitive skin can't tolerate retinol," she says. "If you start slow and use the right product, the results can be fantastic."
The right product, Love says, can be anything from a retinol alternative like bakuchiol to a retinol formula designed specifically to be gentle on skin. Here, her tips for reaping the benefits without compromising skin.
1
DECIDE BETWEEN RETINOLS AND RETINOL ALTERNATIVES
Both approaches can give you the results you're looking for with less irritation; in general, retinols deliver the most powerful results long-term but can be more irritating, while retinol alternatives are more easily tolerated but may not work as dramatically as a retinol. (These generalities may or may not be true for your skin, so trial and error is helpful.) And Love points out that many people who use retinol can tolerate it only once or twice a week, so retinol alternatives are fantastic to use on the days you can't use retinol.
Gentler Retinols
"Hydrating or soothing ingredients like hyaluronic acid, squalane, ceramides, and peptides can help balance the effects of retinol," says Love. So can technological advancements like microencapsulating the retinol.
Retinol Alternatives
If your skin can't tolerate even gentle retinol, ingredients like bakuchiol and rambutan deliver results that compare favorably with retinol, with much less potential for irritation.
Bakuchiol-Infused Face Oil with Clinical Results

goop Beauty

All-in-One Super Nutrient Face Oilgoop, $98.00/$89.00 with subscription

SHOP NOW

Silky Serum with Rambutan

The Nue Co.

Skin Filter Serumgoop, $65

SHOP NOW

Rich, Velvety Cream with Bakuchi Seed

Ranavat

Renewing Bakuchi Seed Crèmegoop, $95

SHOP NOW
2
GO SLOWLY WITH RETINOL
Start by using retinol only once a week, at night, for two weeks, advises Love. "Watch for dryness or irritation," Love says. "If you don't have any adverse effects, bump up the frequency to two times a week, with at least 24 hours in between." Pay attention to your skin and decrease the usage at the first signs of irritation, she says: "That's how to find your sweet spot for how often you can use retinol without causing a major flare in skin sensitivity."
Oil with Retinol and Bakuchiol

Naturopathica

Holy Basil & Retinol Ageless Night Oilgoop, $134.00

SHOP NOW

Cream with Retinal
If you go with a retinol alternative, you can use it daily, both morning and night. "Retinol alternatives like bakuchiol don't have the same undesirable effects associated with retinol, like irritation, redness, and skin sensitivity," says Love.
Milky Serum with Bakuchiol

KORA Organics

Plant Stem Cell Retinol Alternative Serumgoop, $75

SHOP NOW

Pillowy Cream with Bakuchiol

Furtuna Skin

Fior di Luna Nightly Renewal Creamgoop, $285.00

SHOP NOW
3
A LITTLE GOES A LONG WAY
Love suggests using a pea-size amount of retinol. "More than that can cause more irritation but not quicker or better results long-term," she says.
4
APPLY WHEN YOUR SKIN IS DRY
Wet skin intensifies the activity of many ingredients on skin, so make sure your skin isn't wet when you apply retinol. By the same token, if you want to ramp up the effectiveness of, say, a retinol alternative that's working well for you, apply it to wet skin.
5
SANDWICH SKIN WITH MOISTURE
Moisturizing before and after retinol can help you sidestep some of the irritating side effects. Love suggests applying retinol between a hydrating serum and a moisturizer, skin balm, or face oil.
6
DON'T FEAR THE "RETINOL PURGE"
There's a difference between your skin adjusting to retinol and a flat-out reaction. "Retinol increases cell turnover, so you may notice a few more breakouts or more-inflamed-than-usual breakouts during your first few weeks with it," says Love. Burning, stinging, major flaking, or anything more serious is not part of the purge, however. "Those are signs that the product is too strong or being used too frequently," says Love.
7
GO EASY WITH EXFOLIANTS
"Avoid acids and exfoliants completely on nights when you're applying retinol," says Love. "And don't introduce both a retinol and an exfoliant to your routine at the same time, even if you use them on different nights." Start with mild exfoliants and move up to medium strength as your skin adjusts.
Mild

goop Beauty

Cloudberry Exfoliating Jelly Cleansergoop, $35.00/$25.00 with subscription

SHOP NOW

Medium

goop Beauty

Dark Spot Exfoliating Sleep Milkgoop, $98.00/$89.00 with subscription

SHOP NOW
8
SUPERCHARGE WITH ANTIOXIDANTS
"Retinol does make the skin more sensitive to the sun, so it's important to have a morning routine that includes an antioxidant if you use it," says Love. Some of our favorite antioxidants with brightening benefits for skin: vitamin C, niacinamide, and resveratrol.
Vitamin C

goop Beauty

20% Vitamin C + Hyaluronic Acid Glow Serumgoop, $125.00/$112.00 with subscription

SHOP NOW

Niacinamide

Alpyn Beauty

Wild Nettle & Niacinamide Firming Serumgoop, $58

SHOP NOW

Resveratrol

Caudalie

Premier Cru Anti-Aging Serumgoop, $139

SHOP NOW
9
ALWAYS USE MINERAL SUNSCREEN
Every day, every skin type should be using an SPF of at least 30 on their skin, but if you're using retinol, it's even more critical because it increases sun sensitivity. Besides not including the skin irritants and hormone-disrupting chemicals found in many chemical formulas, mineral sunscreens have the additional advantage of helping soothe skin (especially zinc oxide, which is the primary ingredient in baby-bottom cream). "I recommend mineral sunscreen to all my patients, but especially those with sensitive skin," says Love.
Creamy and Lightweight

Dr. Dennis Gross

All-Physical Ultimate Defense Sunscreen SPF 50goop, $42

SHOP NOW

Sheer and Blendable

DUNE

The Mineral Melt SPF 30goop, $42

SHOP NOW

Hydrating and Silky

Ursa Major

Force Field SPF 30goop, $58

SHOP NOW