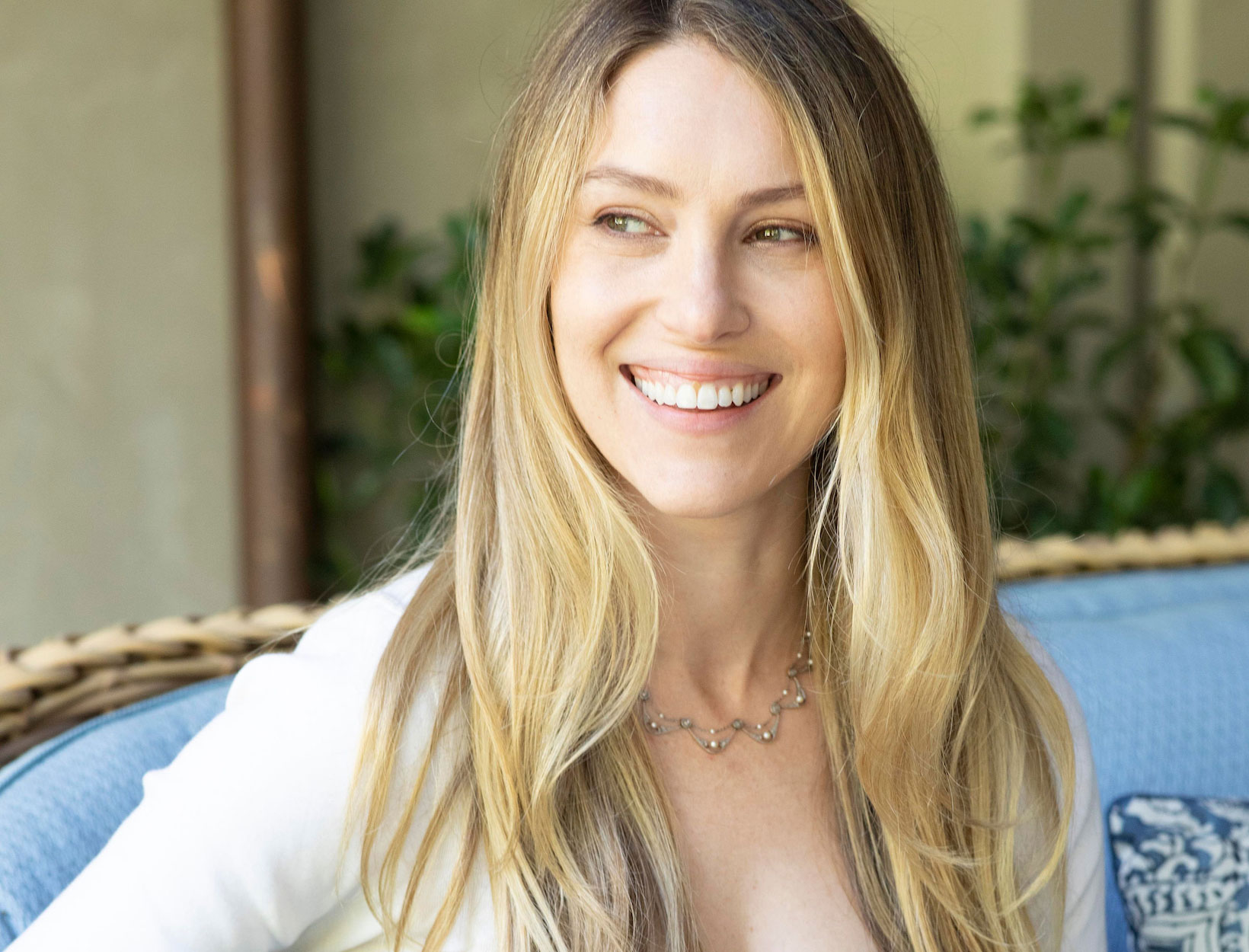 MY MORNING ROUTINE
The Space Time–

Baby Time Continuum

RACHEL CRANE |

space and innovation reporter, CNN

As a reporter, you quickly learn how precious your mornings are. My schedule is dictated by the news (i.e., pretty much out of my control). So mornings at home, boy, are they sacred. Being CNN's space and innovation correspondent is my dream job: I nerd out all day long. Though I don't cover quite as much breaking news as I once did, I still travel a lot for work. And my mornings just got another curveball: Now I have my three-month-old, Theo! What's stayed constant is my need for time alone in the morning so I can get ready mentally and physically for whatever the day is going to throw at me.

5:30 a.m.: Me time and caffeine are one and the same. No matter where I am—at home, in a motel, on the side of the highway—or what time it is, even if I have a 4 a.m. call time, I set my alarm thirty minutes before I really need to be awake. I make a cup of coffee (even if it's instant stuff that tastes like gasoline), get back into bed, and sip as I read the news; check blogs, emails, etc.; and just hang for a little. When I'm home, this also includes kisses from my dog, Astro, as well as my husband.
6 a.m.: It's very hard to leave a cute husband and puppy in bed, but I do it—and put on my workout clothes. I pour a huge glass of water, mix in a packet of GOOPGLOW powder, and head into another room to stream Tracy Anderson. What's better than starting your day with loud music and dancing? I love it. I try to do it every morning (even on the road: I pack little ankle weights and use water bottles for arm weights). I'm a huge fan of TA's in-person classes but have been working out at home to maximize time with the baby.
7 a.m.: I dry-brush before the shower. I also use a body scrub by Osea a few days a week. I feel like it helps get everything going.
I shower quickly and wash my face with Tata Harper cleanser. Then it's on to moisturizing: I alternate between Dr. Barbara Sturm's body cream and the G.Day body oil. And I use the deodorant from Shiva Rose and Agent Nateur (it's natural but really works!).
7:10 a.m.: I love vitamin C serum from Melanie Simon for glow—life-changing. I also pop a probiotic from Dr. Ohhira. They don't need to be kept in the fridge, and I take them morning and night.
7:15 a.m.: Baby time! I get Theo up—if he isn't up already—and feed the little man and play. This is the best part of my day.
8 a.m.: Back in the bathroom, where I put on Dr. Sturm hyaluronic serum, let that soak in for a bit, and then apply SPF 50. I follow that with a mixture of moisturizer from Tata Harper and Tammy Fender. The Tata gives great glow; the Tammy gives more moisture.
When I'm on camera, I have to wear so much makeup! So on the days that I'm not, I keep it light. My routine is more like finger painting—I apply it all with my fingers, which I find so much easier than brushes and applicators. I use a little concealer, then Kosas cream blush in Velvet Melon, and RMS Luminizer on brow bones and cheekbones. Juice Beauty makes the best, best mascara and the only one that doesn't hurt my eyes or make my eyelashes fall out. And Kosas lipstick in Rosewater is the perfect subtle touch of color and so hydrating.
8:15 a.m.: Time to get dressed. Right now, I'm into Sies Marjan for colorful tops and statement pieces, The Row for the most elegant/classic basics, and J Brand jeans.

8:22 a.m.: I'm trying to keep up my milk supply for the baby, so I like to have oatmeal every morning. To make this easier, I keep the fridge stocked with Juice Press's raw oatmeal in the mini size. It is so delicious and such an easy thing to eat on the go. I also make a batch of juice every two days, so in the morning, I grab a glass bottle and my lunch and throw it all in my NASA tote!

8:25 a.m.: Kiss my baby, kiss my husband (if he is still home), kiss my baby, kiss my baby, kiss my baby.

8:30 a.m.: Out the door, on my way to work, and listening to The Daily.