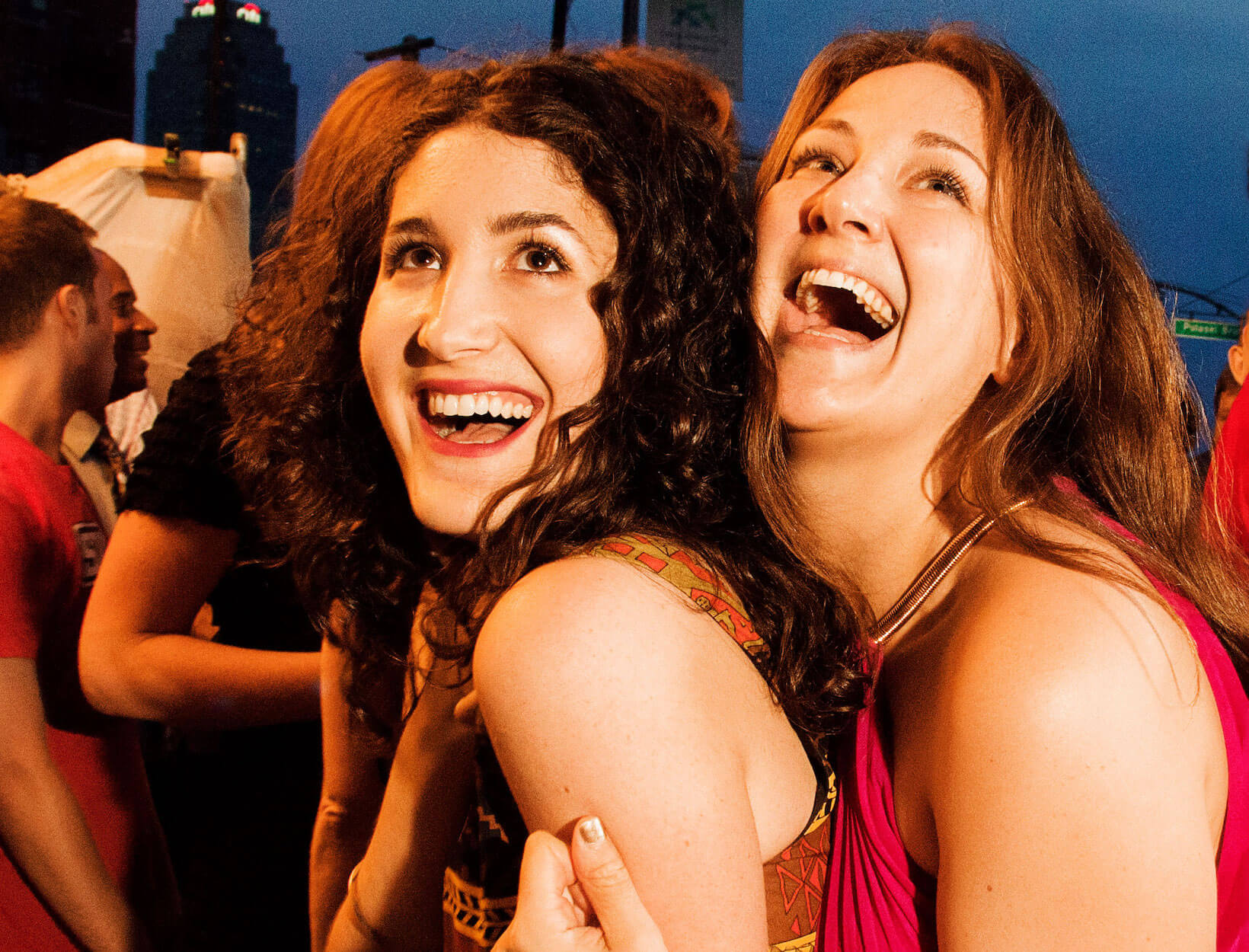 The Beauty Closet Questionnaire
Why Serums and Crystal Therapy
Mats Are Funny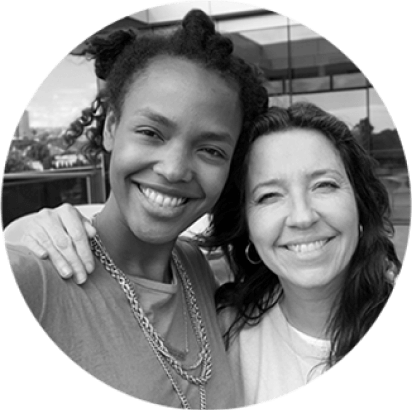 goop beauty editors Jean Godfrey-June and Megan O'Neill love to ask—and answer—questions. On their podcast, The Beauty Closet, they're doing both. To familiarize you with each week's guest, we came up with a goop beauty (and life) questionnaire.
This Week We're Talking To:
Kate Berlant and Jacqueline Novak,
comedians and cohosts of the podcast POOG
The easy assumption about POOG, the hilarious, wellness-obsessed podcast by comedians and longtime friends Kate Berlant and Jacqueline Novak, is that it's a parody or critique of goop. "We're true believers," says Berlant.
"People—fools—were like, 'Oh, are you making fun of goop, making fun of wellness?' And we're like, 'No, sweetie.' And just so everyone is clear, skin care is also wellness. We love it all."
So along with cracking up uncontrollably, goop beauty editors Jean Godfrey-June and Megan O'Neill get to talk about spa treatments, clean beauty products, and homemade crystal-healing mats with the women of POOG, the podcast The New Yorker called "a laugh from inside the house that the wellness industry built" on this week's episode of The Beauty Closet.
"You're expected to hide your interest in serums in order to be taken seriously as an intellectual," says Novak, whose critically acclaimed off-Broadway show, Get on Your Knees (yes, it's about blow jobs, and it's brilliant) is going on tour this summer. The idea of POOG came up when Novak and Berlant were lounging naked in between hot- and cold-water plunges at a Korean spa. "There was the thrill of the shared obsession and just the fact of how intense this is for us," says Novak. Rather than hiding their shared fixation on serums and grain-free baking classes, the two plumb its often-hysterical depths, mixing in plenty of Jung ("We force in academic references to the point of absurdity where we can," says Berlant).
After pondering questions like "Do you get more joy out of lip-and-cheek products that you can use anywhere, or is it more about having a separate, devoted lipstick?", Berlant and Novak were more than willing to fill out our goop beauty questionnaire. And while you'll definitely laugh your way through it, as on POOG, the joke is not all piled on the much-maligned billion-dollar wellness industry. As the two of them explained to Seth Meyers: "To mock crystals is a humiliation in itself."
First job?
Novak: Stand-up comedy, baby (via tutoring, hostessing, and copywriting).
Essential beauty products?
Novak: Sunscreen above all, plus squalane oils, topical vitamin C serum, and Frownies.
goop Picks
Blow-dry or air-dry?
Novak: After I achieved mastery of the blowout as a teen, the thrill is gone. I have mostly renounced its use in my daily life. I find if I let my hair do whatever it does naturally and then adopt a stone-faced expression, it reads as intentional.
Berlant: A combo. Partially diffuse, then air-dry while dancing nude.
Shower or bath
(and any essentials to go with)?
Novak: Bath. As Churchill said: Why stand when you can sit? I like a strange or disturbing texture or color in a bath soak—something that feels like a medieval remedy.
[Editor's note: This bath is bright yellow-green from mustard powder, and it rules.]
Berlant: Bath. I'm ideally rarely out of the bath. Showers also cause me to experience rebirth, though.
Preferred form of exercise?
Novak: Dance and yoga. The Ravi Ana Dance the Chakras video is special to me.
Berlant: I really like Melissa Wood Health's Pilates and yoga flows. (Melissa, I'm begging for your attention—notice me!)
Beauty philosophy?
Novak: Keeping skin-care items near the couch for leisurely layered application in front of the TV. I don't wish to stand in front of the sink.
Drink of choice?
Novak: With dinner, a cocktail. "Wine and beer only" are the worst four words in English language.
Berlant: Tequila or a glass of pét-nat.
Glowy-skin trick?
Novak: I don't let my skin dry completely. Immediately after washing, I mist aggressively and keep misting until I locate the heavier products and can load them on.
Currently in your goop shopping cart?
Novak: The GOOPGLOW 15% Glycolic Acid Overnight Glow Peel, "The Martini" Bath Soak, and the G.Tox malachite tonic!
goop Beauty

GOOPGLOW 15% Glycolic Acid
Overnight Glow Peel

goop, $125/$112 with subscription

SHOP NOW
Berlant: GOOPGLOW Microderm Instant Glow Exfoliator and Glow Lotion!
Lipstick or balm?
Novak: Lipstick or dry, nothing lips. I'm still inhibited by that rumor that certain lip balms dry you out so you need more lip balm.
Berlant: Lipstick! After Papaw ointment.
goopiest thing you've ever done?
Novak: Energy healing. Past-life regression audio meditations. Writing positive words under my cat's water glass to imprint it with healing energy.
Proudest moment?
Novak: Publishing my depression memoir, How to Weep in Public. Also I am very proud of my off-Broadway show, Get on Your Knees. It is my big swing…and tour dates are back on the books.
Editor's note: Jacqueline's off-Broadway solo show Get on Your Knees returns to the Cherry Lane theater in NYC this summer. Tickets are available at GetonYourKneesShow.com.
Go-to weeknight recipe?
Novak: Gnooda pasta and Rao's.
Berlant: Currently addicted to Seemore brand sausage and Capello's linguine.
How often do you recharge your crystals?
Novak: Occasionally I'll stick the black tourmaline on a windowsill, but supposedly you can clear them through unbending intent. A quick glance in their direction: "Release!" should do.
Berlant: I buried them in a drawer recently and now I'm scared.