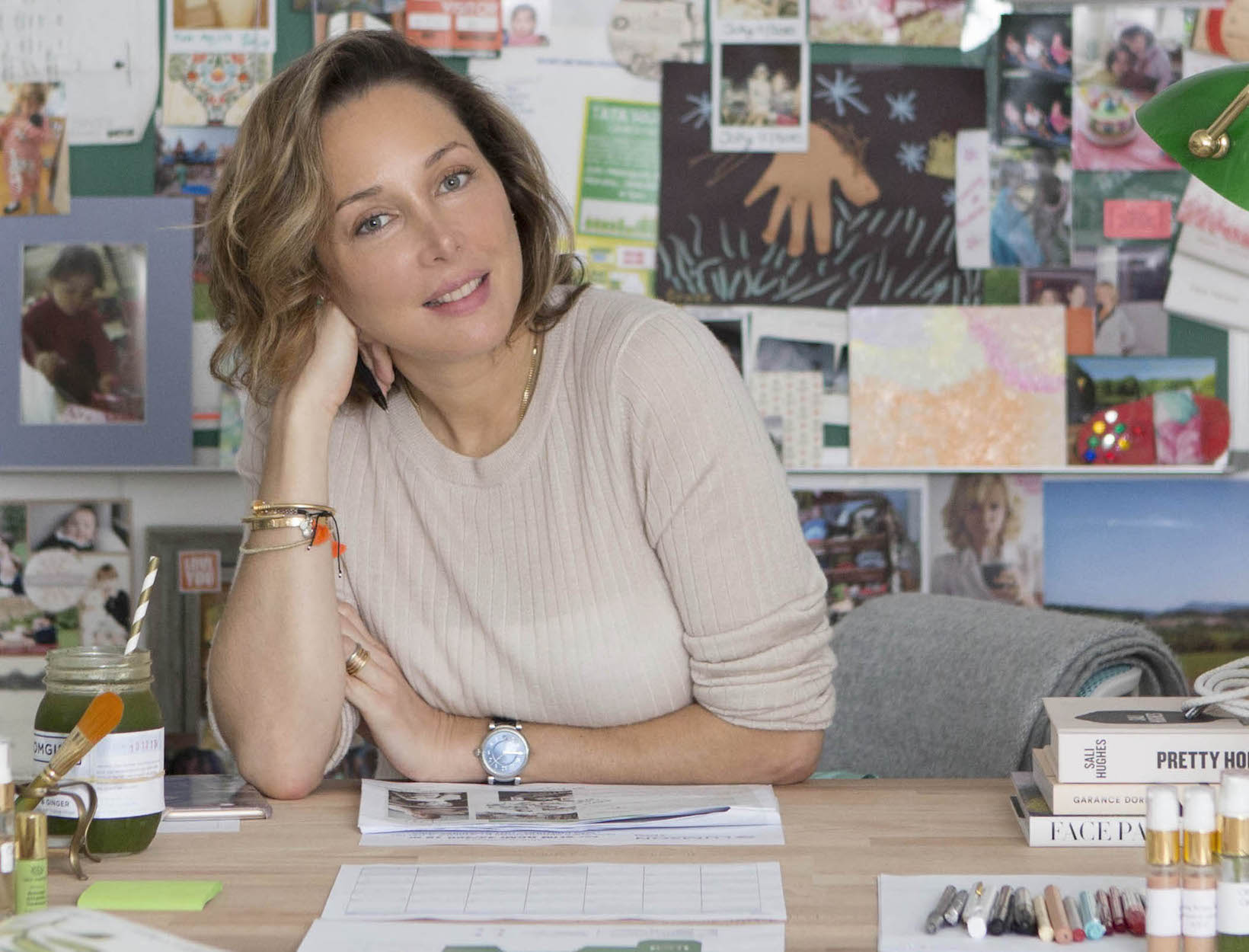 A Plumping Serum Reset

for End-of-Winter Skin
The last time we'd seen clean beauty guru Tata Harper, we were in a tent near the ocean doing a sound bath. Lying on the floor in a T-shirt and a skirt, Harper looked more like a teenager than the mother of three that she is. But then, when we saw her at a dinner last fall, her skin was even fresher and glowier than before. We demanded to know what was up. "It's a secret," she laughed, and she refused to say more.

Now the secret has landed in our laps—right when we needed it, after months of complexion-dulling dryness, stress, cold, heat, and not-always-the-greatest diet have taken their toll. It's a serum that's revived our skin, too, leaving it silky, supple, plumped, and glowy.

Harper's formulas have always been as famously powerful as they are clean; she sources and formulates the majority of her ingredients on her organic farm in Vermont, and the purity really comes through. This time, she's turbocharging skin with thirty-eight high-performance, totally natural ingredients—a carefully calibrated mix of acids, oils, and flower extracts—that work synergistically to leave skin healthy and radiant. "The formula targets the appearance of wrinkles, helps plump skin, and is just immensely hydrating," she says.

One of the star ingredients sounds like a mom might've invented it: broccoli extract, which contains a substance called sulforaphane that is found in cruciferous vegetables and has been shown to help shield skin from UV rays.1 It also helps give the serum its irresistible silky texture. "Broccoli extract helps soften the look of wrinkles, firm, and reduce the adherence of atmospheric pollution, which translates to fewer blackheads and less-visible pores," Harper says. "It's an antioxidant, which is important because environmental aggressors can significantly contribute to the signs of aging."

Other key elements: Spanish lavender and acmella to help with smoothing, hyaluronic acid for intense moisture, antioxidant grape polyphenols, collagen-supporting prickly pear extract and iris stem cells for plumping, and lactic acid for exfoliating, pore-tightening, tone-evening, and brightening. The creamy mix feels (and smells, thanks to all the botanical extracts) fantastic as it sinks instantly into skin, leaving it moisturized, plumped, nourished, and luminous.

The serum works best when it's gently smoothed onto clean, damp skin daily. Before layering moisturizer on top, give it a moment to absorb; take a deep breath in between your palms to fully take in the scent. If your skin tends to be oily, you may not need moisturizer on top, but either way, if you're using the serum during the day, apply an SPF cream like Vive Sana. At night, you can add face oil or night cream if you feel you need more moisture.

The results—as modeled by Harper (above)—are next-level, no matter what your age.