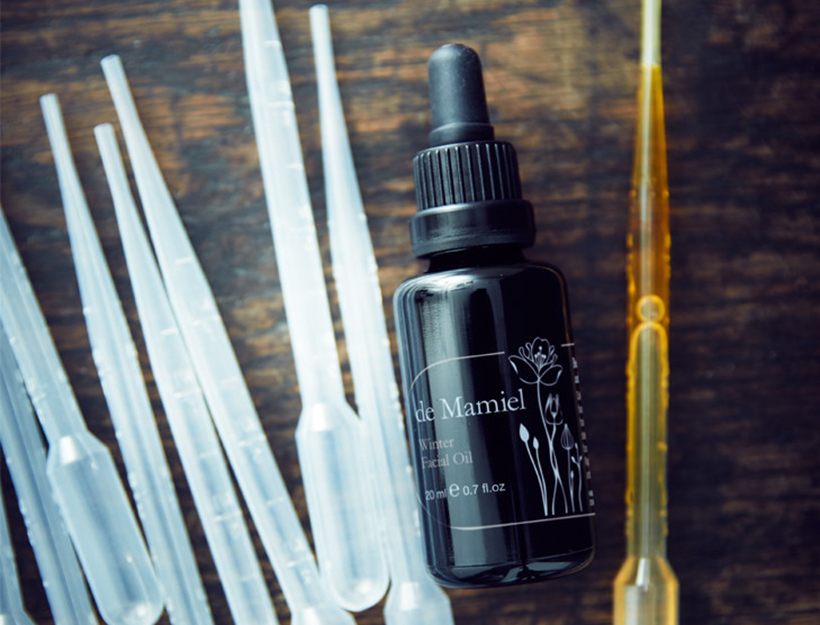 New goop Obsession: Winter Face Oil
The urge to hibernate is primal: When researchers discovered that 19th-century French peasants in the Alps essentially curled up together and went to sleep for the winter, barely waking each day to eat the smallest amount of bread, it made a great amount of sense to many people. Since few of us can spend as much time retreating as we'd like or as might be natural, the idea of a special oil to rest and recharge skin during this at-times-sluggish season is deeply appealing.
The concept of changing your skincare with the seasons isn't new, but Annee de Mamiel's luxurious, limited-edition hand-blended face oils take it a brilliant step further. For years, the acupuncturist/aromatherapist/aesthetician custom-blended oils for her clients, noticing that she most often needed to alter her mixes as the seasons shifted. "What is happening inside and around us will reflect on our faces," she says. "It's important to treat the skin holistically."
Today, four times a year, de Mamiel sends out a new oil; this one, handmade in time for the equinox on December 22nd, is rich with nourishing and aromatic essential oils like sea buckthorn, rosehip, macadamia, frankincense, vetiver, rose geranium, neroli, and argan. Fruit and plant extracts, including six flower essences handmade to work on the meridians treated in acupuncture, mix with vitamins, minerals, and fatty acids to treat dry, irritated, dull, tired winter skin—along with a dulled, tired winter spirit.
It is rich, deeply hydrating, utterly soothing—and simply must be tried. Winter, de Mamiel explains, is the time for deep rest, to replenish and renew the spirit, and to cosset and feed the skin: "Winter highlights the water element, which provides deep nourishment for life, birth, and growth," she says. The oil leaves our skin more supple and elastic, its color returned and plumped with moisture. It's not five months of semi-sleep in a village high in the alps, but we'll take it.