What's New at the Dermatologist? (Everything from Lasers to a New Kind of Filler, Plus Why "Baby Botox" Isn't What You Think It Is)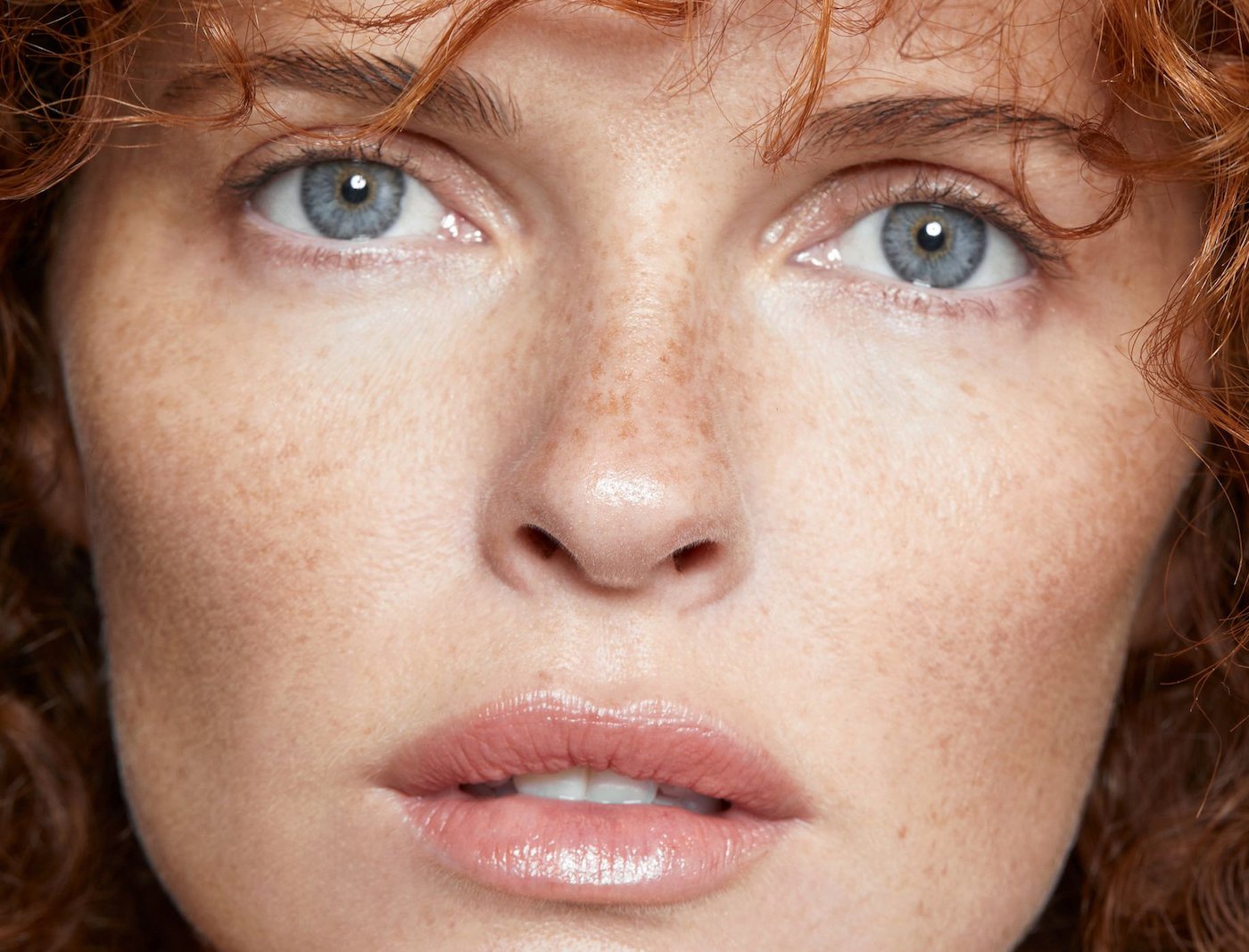 Peppered with jaw-dropping before-and-after pictures, the pamphlets filed neatly in the corners of most dermatologists' and plastic surgeons' offices promise results and more results. Parsing which technologies and modalities are going to produce results that are ideal for you, however, can be a real challenge, even if you love and trust the MD you work with.
All physicians have biases based on what modalities they've tried and seen work, so when new technologies arise, there can be a lag between the initial flurry of publicity around it (hello, TikTok) and a given doctor having had enough experience with it to recommend it to their patients.
From an entirely new kind of filler (it smooths wrinkles rather than adding volume) to longer-lasting Botox, these are the newest tools MDs are using in their offices. Here's how to figure out if they make sense for you and your skin.
A New Route to Glow (and Smoothed Wrinkles)
Fillers are traditionally injected beneath the dermis to help replace lost volume in the face (in the cheeks and lips most famously, but they're also used to help mute under-eye bags, fill unwanted indentations, and more). Now a new class of fillers, more liquid than their more viscous predecessors, is being used to achieve entirely different results.
The first of these to be approved by the FDA, made by Juvéderm, is called Skinvive, and it is injected into the dermis rather than below it. New York dermatologist Macrene Alexiades, MD, PhD, led and authored the company's randomized controlled clinical trials for the new injectable, which is unique in that it's FDA-approved for smoothing skin, as opposed to replacing lost volume. "It's the first intradermal injectable hyaluronic acid, and its low viscosity makes it so it really differs from the fillers we're familiar with," says Alexiades. "The effect is to improve the skin quality—elasticity, smoothness, and even dullness and dryness, since it puts moisturizing hyaluronic acid back into the skin," she says. "You can get a real glow, and that 'glass skin' effect. In some cases, I use it in place of a laser treatment that I'd use to smooth wrinkles on the cheeks."
Because it's a liquid, Skinvive doesn't change the shape of or volume in the face. "The role of filler historically has been to replicate fat pad and bone support—which we lose in the normal course of aging," says dermatologist Robert Anolik, MD, who practices at the Laser & Skin Surgery Center in New York and is a professor of dermatology at NYU Grossman School of Medicine. "Skinvive diffusely hydrates the underside of the skin, which makes the surface of the skin look more buoyant and smooth," says Anolik. "It delivers significant visual impact for about six months in those fine radial lines that show up on the cheeks (where it's approved for use). It's a subtle change, too, so it's good for people who are nervous about looking unnatural."
Plastic surgeon Julius Few, MD, who worked with goop on our Youth-Boost Peptide Serum, says to think of Skinvive as a skin plumper. Few, the founder of Chicago's Few Institute for Aesthetic Plastic Surgery and the AFORE clinical product line, says he's added the technology to the menu of stacking treatments that he uses, depending on the patient, to help stave off surgery or to complement it. "Hyaluronic acid attracts about a thousand times its weight in water, so used this way, it can smooth crepiness and wrinkles," he says. "It's another way of treating the skin from the inside out, which is something, as a plastic surgeon, I've always done. Even patients with a facelift can still have some crepiness or crinkled skin, and this can help plump and rejuvenate it."
Few notes that you need "decent resting skin tone" to start with in order to see benefits. "You can make skin look smoother, but it's no good for a person with lots of jowling—it'll just look worse." He cautions against using it in smile or laugh lines for the same reason. "And the real caution for me is around the eye—it's an absolute no for that area because of the important blood vessels running through there."
The effects last around six months with no touch-ups, and the treatment costs less than standard fillers (the manufacturer estimates $500 to $2,000 annually). "It's an incredible new tool in the kit," says Alexiades.
Beyond injections, hyaluronic acid can also be applied topically to help moisturize skin—accordingly, both Few and Alexiades formulate their topical products with hyaluronic acid. "Everything that can improve the quality of the skin helps," says Few.
MACRENE actives

Lip Filler

goop, $125SHOP NOW

goop Beauty

Youth-Boost Peptide Serum

goop, $150/$135 with subscriptionSHOP NOW
More-Targeted Energy Waves
Sofwave—which delivers energy below the skin to build collagen, tightening and firming the skin in spots like the upper eyelid, the jawline, and the neck—has come out with a new, smaller applicator that allows doctors to reach more challenging areas (like around the eyes and lips); at the same time, the technology has just been approved to treat acne scars and cellulite.
"Sofwave delivers ultrasound energy about a millimeter under the skin, which means you get real benefits without affecting fat or nerves, which are farther below," says Anolik. "Being able to apply it to even more areas of the face and body makes it that much more powerful."
"I've been using it in my office for close to five years, and both I and my patients love the results," says New York dermatologist Doris Day, MD, a clinical associate professor of dermatology at NYU Langone Medical Center. "I recommend two to three treatments initially and then a touch-up once a year or so. If you're in your 30s, you're still making a decent amount of collagen, so maybe do it once a year—I often suggest it when people who don't need Botox yet come in requesting Botox. It's a great preventative. And as you get older, it's great if you know you never want to get a facelift—I can really lift the brow, for example, in two to four sessions—or it's amazing if you've had a facelift to help maintain the results."
Few, who also adopted the Sofwave tech early in his office, says the smaller applicator really helps tighten about the eye area. "It's wonderful for early to moderate signs of aging," he says. "It's not going to replace a facelift, but there's no downtime at all." That said, the procedure could never be described as comfortable; most practices advise some sort of pain relief—from numbing cream to nitrous oxide—for people getting the procedure. "It hurts, but it really works," says Few.
Our MD-Masterminded Favorites
Longer-Lasting Neuromodulators
A new entry in the neuromodulator category (Botox, Xeomin, Dysport, Jeuveau), Daxxify is FDA-approved to last up to six months, rather than the typical three to four months. "There's a stabilizing protein in the solution that prevents the molecule from breaking down as quickly, which allows it to be absorbed by the nerve ending more effectively," says Anolik.
"I've been really happy with Daxxify," reports Day. "Patients who've had it have asked for it again—and my staff ask for it, for their repeat injections. It lasts a little longer, but its best quality is that it seems to have an impact on skin quality—it's not just the change in movement; it's that the whole region looks better and softer, even in areas where I didn't directly inject."
Few says the better-looking-skin side effect may be because Daxxify involves a higher dose of neurotoxin, and that he's also seen that it seems to kick in faster—within 24 hours. "All neurotoxins make the skin look better, and this is a denser, heavier application," he says, noting that, in the past, he and many others had used higher doses of neurotoxins to make them last longer. Anolik agrees: "People don't understand that the length that neuromodulators last is dose-dependent," he says. "What people call 'baby Botox' is just underdosing. It doesn't make it look more natural; it just lasts less long."
Since there are no antidotes to neuromodulators, the longer time is both a plus and a minus. "If you encounter side effects, they last longer," says Few. "We've been conservative with it in our practice as a result."
"It can be great for our clients who travel very far to see us—from Europe, the Middle East, or Asia," says Anolik. "But for patients I see routinely three times a year, twice a year is not such a big difference and, for them, maybe not worth the risk of a longer-lasting side effect."
Whether he uses Daxxify or another neuromodulator can depend on which area he wants to treat, he continues. "If I really want to control the crease between the brows, I put Daxxify there, where for crow's-feet, I might stick to Botox. It'll be interesting to see how it does for underarms—or even headaches, which I'm obviously no expert in, but it'll be fascinating to see."
How to Delay the Doctor Visit
It's pretty simple, any dermatologist will tell you: sunscreen. Pick one you love and wear it every day. There's no better miracle youth cream on the planet. Bonus protection: Smooth on antioxidant vitamin C serum before the sunscreen to help protect your skin even more effectively.
SPF 50

Naturopathica

Lavender & Turmeric Protective Moisturizer SPF 50

goop, $68SHOP NOW

SPF 30

FORAH

Everyday Mineral Face Sunscreen SPF 30

goop, $47SHOP NOW

Vitamin C

goop Beauty

20% Vitamin C + Hyaluronic Acid Glow Serum

goop, $125SHOP NOW
Longevity Aesthetics
Day says her practice now incorporates lifestyle elements that affect patients' skin. "I don't want you to just look better; I want you to be better," she says. "Your skin reflects your health, so we're advising on supplements, quitting smoking, intermittent fasting, and meditation, as well as prescriptions like Metformin or hormone-replacement therapy, which I of course don't prescribe, but we refer patients to other physicians and functional medicine doctors all the time." The approach can have powerful benefits. "I had a patient who came in for preventative Botox, which she didn't need, but I did do a little chin filler for her that made a nice difference," says Day. "She came back and told me she felt so good and loved the way she looked that she listened to me when I said, 'If you want this to last, quit smoking!' And she'd actually gone and done it (and she looked amazing—you can really see the change in a person's skin when they quit smoking)."
What's Coming Soon
Down the road, Few says that AI-driven robotics may be used in aesthetic procedures. "There's been a lot of research done and the technology is already being used in hair transplants (which we don't do at my offices), but it should be great for the delivery of technologies that can be really repetitive—something like Skinvive you might be able to do all over the face, very quickly, for instance. AI is coming, and it does have some amazing medical applications." Coming sooner: While he's not allowed to elaborate, Few anticipates that there will be a game changer in the area of microneedling coming next year. "That, I think, will be interesting," is all he'll say.