This Month, We're Obsessing over New Creamy Colors, Ultramoisturizers, and an Amazing Hair-Bonding Spritz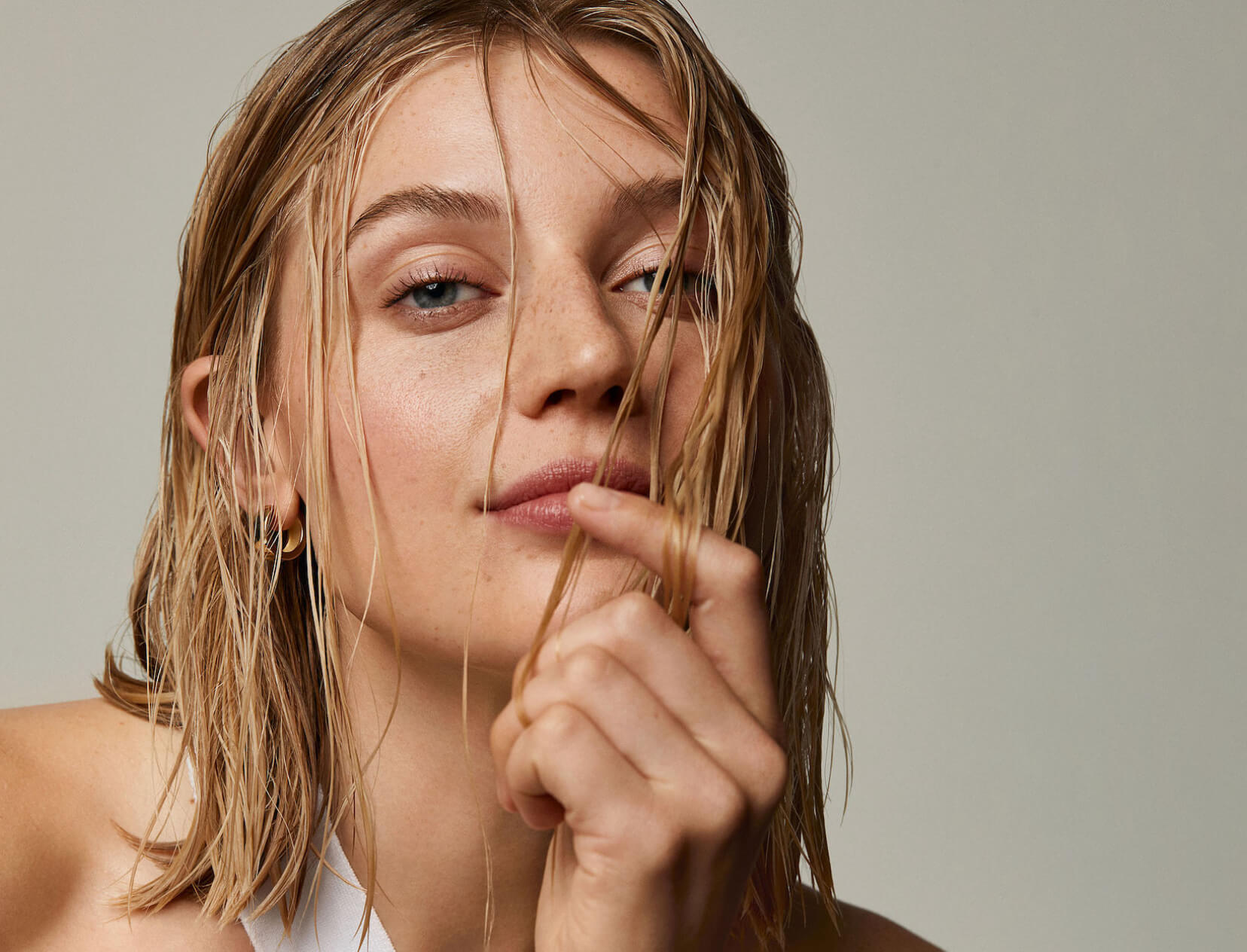 Photo courtesy of Epres
The beauty department got a sample set of all five of the new Colorblur balms a few weeks before they launched; we thought we'd each gravitate to a particular color, but it turns out the right color depends on the day—and the outfit. They're sheer enough that experimenting (and mixing) is easy, and the results are always glowy and fresh. At the same time, we've discovered a new favorite supermoisturizer from the mountains of Wyoming; a silkifying, remarkably easy spritz that smooths hair so much, it's hard to believe it's clean; a serum to render the bang-growing-out phase less painful; rich, Amaretto-scented body cream; and more.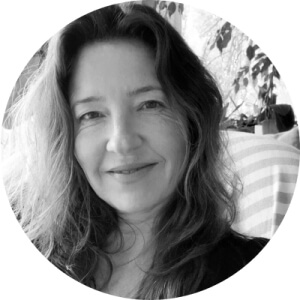 Jean Godfrey-June
executive beauty director
I like to be cozier than cozy: a crackling fire, layers of cashmere, eiderdown duvets. One of the coziest places on earth is the Point, once the Rockefellers' Adirondack lodge, now a hotel where you stay in luxe log cabins and dine (and lounge) in a great hall with a roaring fire, antlers, blankets, and spectacular food. It sits on Upper Saranac Lake, where you can boat and swim in summer and ski and snowshoe in winter.
In the same moment that I start thinking about cozy, I start thinking about a rich, cosseting new moisturizer. We all now want our moisturizer to do more for our skin than simply moisturize, but there are pitfalls: Some super active creams end up not feeling terribly comforting or even hydrating on skin.
After a day on the chill, gorgeous Saranac Lake (the Point has small, completely silent, electric, beautifully crafted wooden boats that you glide soundlessly around in), there was an evening bonfire with drinks, s'mores, and crisp, cold air. Before stepping into the night, I broke out this new cream from Alpyn, made to withstand the dry alpine air of Jackson Hole: heaven. Instantly your skin is happy, supple, plumped, and renewed. It works to boost the skin barrier with an extract of the intriguingly named ghostberry, plus ceramides and hyaluronic acid (hence the cushy, super nourishing feel). But while you're enjoying the airy richness, it's delivering 14 peptides, including the even-more-intriguingly-named Snap 8, to firm skin, smooth, and relax the look of wrinkles. But all you feel on your skin is a rich, lush face cream that's the perfect shield for a night around the fire.
You need a bath after a windswept bonfire; I went back to my chic cabin, soaked, and emerged warm and content. The other new delight I'd brought (I do not pack light) was this tub of thick, silky body cream from Le Prunier. I've always wanted to immerse myself entirely in the brand's face oil: It's just plum oil, nothing else, and it's so moisturizing and smells out-of-this-world good—like a subtle Amaretto, which is the natural scent of the oil. The cream, made with the same oil plus olive and avocado, green tea, and shea butter, is just the full-body immersion I was dreaming about: The scent is beautiful; the cream is as nourishing as it gets, obliterating dryness and even helping with redness. I smoothed it on and slipped between the crisp sheets, as cozy and comforted as could be, my skin practically bouncy with rich moisture and renewed elasticity.
What I love about this lip oil is that the first swipe isn't a full-on patent-leather shine but rather a soft sheen; the shine, like the sheer color, builds as you apply, so you can easily shift it into a true gloss with plenty of pigment. Bounce is my favorite; on me, it's a natural-looking-yet-still-noticeable-and-pretty mauvy color. Coupled with the subtle sheen and all the moisturizers (there's coconut oil, jojoba oil, shea butter—it's deluxe), it's quickly become the essential I swipe on every few hours almost without thinking.
I'm already obsessed with Saltyface: It's the chicest, easiest-to-use, best-color self-tan. And it's the most sustainable: The gorgeous glass bottles are easily resupplied via gorgeous aluminum refills.
I had been applying the airy, easy-blending, quick-drying foam with a competitor's Styrofoam mitt (neither chic nor sustainable), but now Saltyface has come up with a brilliant aluminum-handled vegan body brush that accomplishes the same thing (getting it on evenly without staining your palms). You squirt the foam directly onto the brush, then smooth the brush over your skin—it feels fantastic—blending as you go (here is my guide to seamless self-tanning). The brush washes easily in soapy water, then air-dries.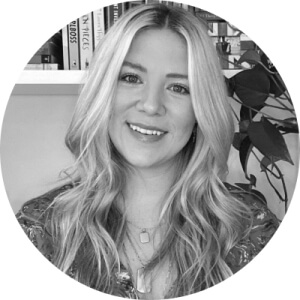 Brianna Peters
associate beauty editor
Glowy, sun-warmed skin; smile lines a little deeper; stacks upon stacks of dog-eared books; and a well-loved pair of Birkenstocks in the entryway are all signs of a summer well spent. But the real tell is the condition of my hair. All the sun, chlorine, and salt water does a number on it—leaving it so dry, brittle, and rough that I typically end up getting several inches of breakage chopped off. But I haven't had to this year: I've been using this magic hair-bonding repair treatment once a week since May, and it's saved my hair. The man who created the treatment (which spritzes easily through your hair) is a chemist who helped develop Olaplex and wanted to create something new that was 100 percent clean—and really worked. And it does really work: You pour the solution from a tiny vial into water, shake, spray it completely through your hair, and leave it in for 10 minutes. (I actually leave it on longer—I do it on Sunday mornings before I take my dog for a long walk in Central Park.) You shampoo and condition as usual afterward, and the results, at least for me, are even better than those from professional treatments I've had. My hair is silkier, smoother, and healthier-looking, plus it's got this amazing texture, and everyone from my sister and my best friend to my colorist and my Pilates instructor has not only noticed the difference but commented on it.
Retinol can be too much for my sensitive skin, but I love the retinol-alternative bakuchiol. It leaves my skin firm, plump, smooth, and dewy without the itchiness, redness, or dryness that I can get from retinol. I already loved KORA's gentle retinol-alternative milk serum (one look at founder Miranda Kerr's skin and I have to have what she's having), and now it comes in a plush, more moisturizing lilac gel-cream version that's perfect for me as the fall air gets colder and drier. The pillowy, comforting cream floods my skin with youth-boosting bakuchiol, antioxidant-rich acai stem cells, smoothing rose hip oil, and moisture-bomb peptides and ceramides, leaving it nourished and glowy. My favorite thing about bakuchiol is that unlike retinol, it can be used day or night, so I use it a.m. and p.m. The upshot: My skin looks supple, fresh, and radiant, with a baby-soft texture, 24/7.
I wish I could see French lymphatic massage magician Laure Seguin every week. Her technique (she trained in France before coming to NYC) is unique: She goes really slowly with very gentle pressure and doesn't use creams or oils, but when she's done, I look (and feel) fantastic. In lieu of a weekly treatment, I keep up my results at home with dry brushing, Pilates, lots of water and leafy greens, and my secret weapon: this high-tech microcurrent device by the creators of the cult-favorite NuFACE. I'm already a device diehard, so I know the drill—great results come with consistency. As often as I can, I smooth on the activator gel (a nourishing treatment in itself), then glide the device along my thighs for five minutes per area. When I do it five days in a row, I really see a difference. My body looks and feels more sculpted, smooth, and firm—as if I'd just walked out of a session with Laure.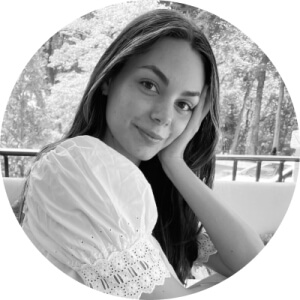 Emma Brophy
assistant editor
Bangs are a notorious commitment, and this water-like serum helped me wriggle out of mine, rescuing me from an unbearably long grow-out phase. After my third bang trim relapse in my stylist's chair, I was determined to grow them out but knew I needed help. This lightweight new scalp serum got me through the whole process, making my hair feel thicker so my bangs blended in more easily. It's made with a biomimetic peptide blend to help support hair growth, hyaluronic acid for hydration, and B vitamins for strength and bounce. It felt like my bangs grew out in record time, and my hair overall feels and looks fuller and shinier.
This cleanser transports me to the spa every time I use it. It's made with nourishing ceramides and coconut and olive oils and lathers beautifully into a microfoam that leaves my skin soft and hydrated. I don't even need lotion afterward, which is remarkable considering how dry my skin is. But my favorite part is the tranquil eucalyptus scent—it fills the shower and puts my mind and muscles completely at ease. I step out of the shower every night feeling silky-smooth, relaxed, and rejuvenated.
Between excessive Aperol spritzes and planning stress, being engaged has not agreed with my skin. Sensitivity, redness, and even breakouts all increased significantly; nothing effectively managed all three. But when I tried this plush cleansing cream, my skin finally improved, feeling and looking noticeably less red. It's made with skin-coddling ingredients—like purslane extract (a powerful antioxidant that soothes and protects against external stressors), ceramides, and shea butter—that rinse away easily to leave my pores clear and my skin hydrated and blessedly calm. I massage a quarter-size drop into my skin morning and night for a full 60 seconds (a tip I learned from a skin-care product-developer friend for getting the most out of your cleanser) and rinse with lukewarm water, then follow with the rest of my routine.