Spring Hair Magic (and Skin Boosts): What Our Beauty Editors Are Obsessing Over This March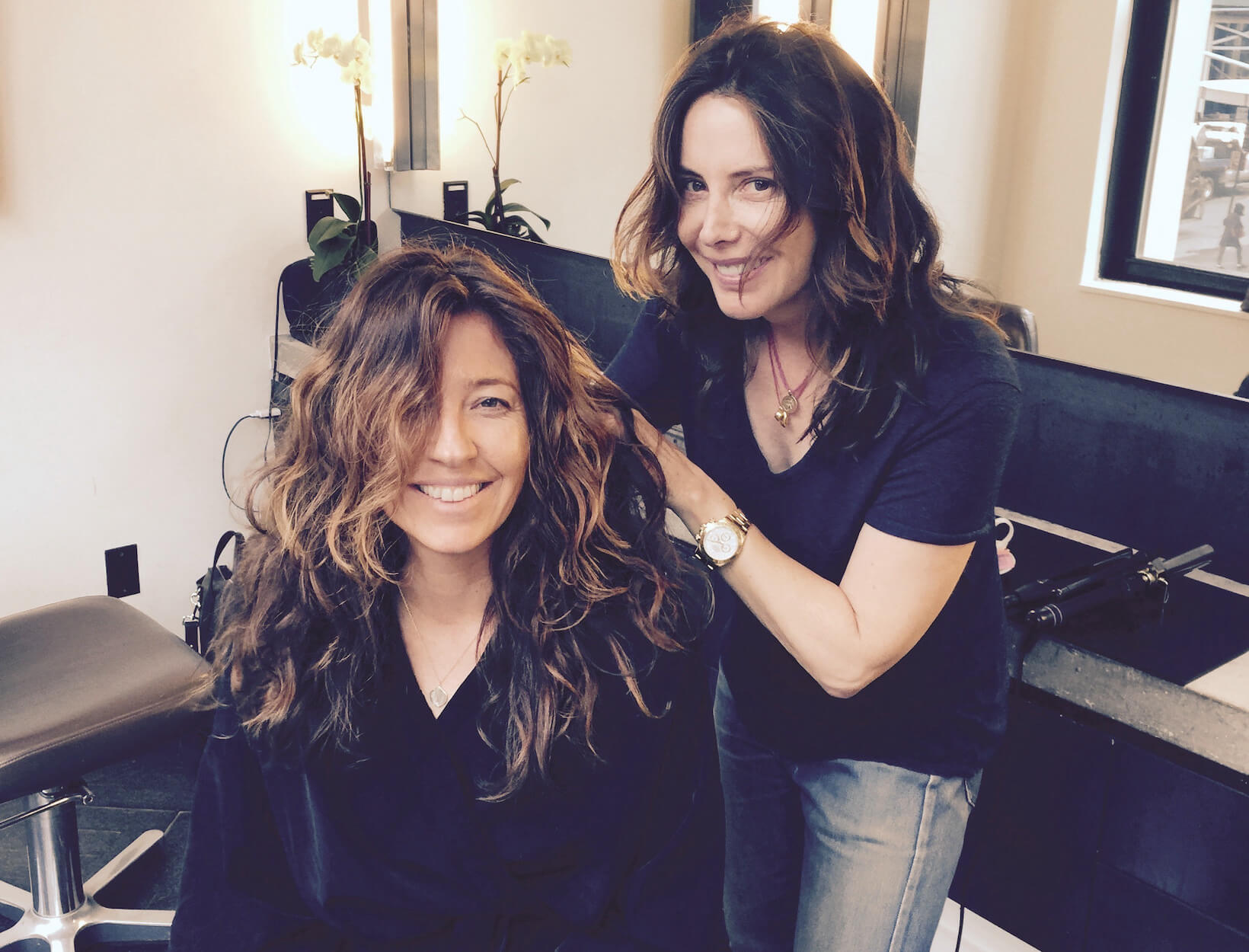 Weird winter? Us too. Bouncing from snow droughts to snow deluges (even in LA), this winter left our skin dry, dull, and less than glowy. We're ready to emerge for spring, however—after treating our skin to some serious nourishment (with Gwyneth's new Dry Skin Kit) and our hair to a major overhaul.
The Routine That's Revived Our Skin

goop Beauty

Gwyneth's Dry Skin Kit

goop, $303

SHOP NOW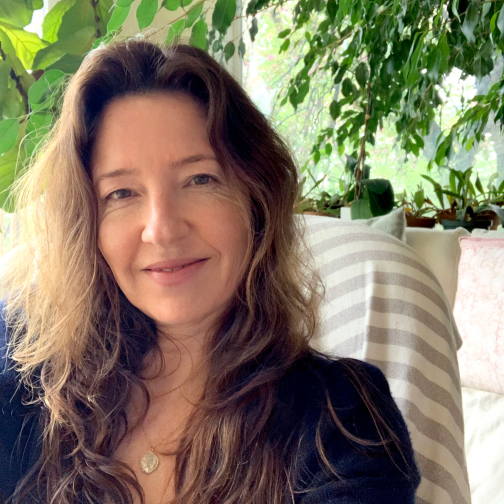 Jean Godfrey-June
executive beauty director
"
Winter's effect on my hair is full-blown newscaster. My hair straightens into an arid helmet, as if I had blown it dry within an inch of its life (in summer, it curls into waves—the more humid the weather, the better my hair). Early on, I did blow-dry my hair, in both winter and summer, but the hairstylist Sally Hershberger made me stop. "You kind of have Gisele hair, honey," she murmured, looking me up and down, considering. "Part your hair in the middle and throw away the dryer." Over the ensuing decades, Sally's probably given me back whole weeks of my life I'd have spent in front of a mirror, brushing and straightening (and not looking or feeling my best).

So I love Sally, forever. She is a magician. Still, I thought I'd gotten more than my share of the magic; I did not imagine there was more to come.

Your hair texture changes eventually, I am sorry to report. Particularly if you color it. I am 58, and this winter was the moment for me: No matter what I did, the arid helmet was duller, frizzier, and straighter than ever, with split ends like errant sticks of hay.

Of course, getting a haircut gets rid of split ends, so I expected some improvement when recently I went to Sally. But really, I had given up. Perhaps I'd glimpse my old full-of-life hair for a bit in the summer. But Sally snipped and considered, talking about ski trips to Sun Valley, and, suddenly, there were my waves. Back in full force. In the dead of winter.

So the next time you're like, I'm X age—I'd better just give up on Y, reconsider. It's not always true.

Magic needs maintenance; I went all out. I put a bottle of the (also magic) hair serum in my sauna so I'd use it every time I went in there (you leave it in for 20 minutes before you shampoo): The difference it makes in my hair's texture and shine is hard to believe.

Next, I got myself a box that Ranavat calls its "royal edit": In it, there's the brand's famous hair oil—which smells like jasmine and does triple duty as an overnight mask, postcleanse shine-inducer, and hair perfume—along with the new next-level shampoo and conditioner. Packaged in chic, sustainable blue aluminum pumps, both are rich and luxe and subtly scented. The shampoo foams beautifully, the conditioner is the silkiest ever, and together they leave your hair shiny, soft, and bouncy. The pièce de résistance is a sleek pin that holds your hair in place and glints beautifully in wet or dry hair.

My hair has always needed the one-two punch of conditioner in the shower and a leave-in once I'm out. This new leave-in cream from Act + Acre comes in the coolest-looking pump, compensating for the less-glamorous landscape of my bathroom sink (Sonicare, toothpaste, et al.). It dispenses a dime-size amount of hair-silkifying nourishment; I smooth it between my hands into a thin film, then scrunch my ends with it first, moving upward toward the crown and adding more if I need it. (It's also brilliant on dry hair if you need to fix a cowlick or a curl turned the wrong way.)

With my hair fully conditioned, I detangle using this fabulous new brush (only once: Brush and comb as little as you can to avoid frizz). It's so remarkably lightweight—those who do blow-dry will so appreciate it. Yet somehow it goes right through even very thick hair to massage your scalp with flexible but firm bristles. (Typically, a brush that detangles well doesn't feel exactly pleasant on the scalp, and one that feels good requires multiple brushings—this one solves the problem once and for all.)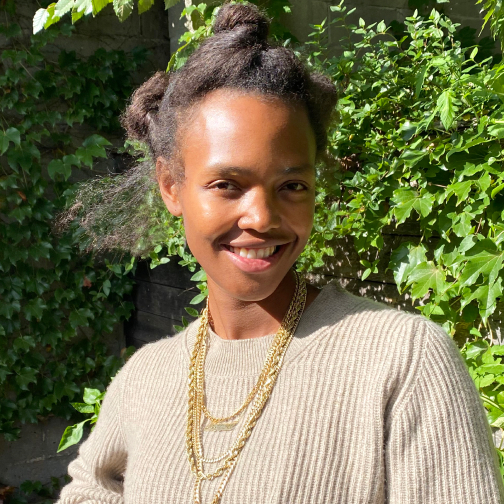 Megan O'Neill
associate beauty director
"
I love fashion. I love gorgeous clean beauty. I love nature. And I'm fully aware that loving the latter can be at odds with loving the former. How, then, knowing the potential environmental impacts, does one unflinchingly treat oneself to luxurious skin care? Uni—this line of chicer-than-chic, silky, high-performance, clean refillable essentials for skin, hair, and body that's one of my new favorite sustainable brands—is how. I couldn't be more obsessed with the kit, which comes with shine-boosting shampoo and conditioner, body serum that's somehow both airily light and fantastically moisturizing, energizing bodywash, and the prettiest citrusy hand wash. Everything smells incredible: A master perfumer from the conventional fragrance world created each scent; my favorite, the sandalwood-cedar body serum, is just summer, bottled (in recycled aluminum). All are made with a special skin-boosting marine complex and Australian superplants like brightening caviar lime and antioxidant kakadu plum—my skin and hair are more radiant than ever. The refill part is so simple and the packaging itself is so sleek that the set also makes the best present on the planet, whether or not the giftee cares that it's sustainable.

UNI

The Starter Kit

goop, $165

SHOP NOW

My friend Sophie is one of those unfrilly cool girls who backpack, never check a suitcase ("We get, like, no time off for vacation in America—why I'd spend time standing around a conveyor belt at an airport…" she says), and go winter camping. You couldn't pay me to shiver the night away in a tent in the trees, but I've figured out how to (glamorously) travel light. Instead of my usual thousand-pound load of essentials—cleanser, face cream, body oil, hair oil—I bring along this single brilliant multitasking oil. It leaves my skin supple, my body gleamy, and my curls looking their beachiest. It smells out of this world (night-blooming tuberose flowers are soaked in an intensely moisturizing cold-pressed coconut oil base), melts in beautifully, is incredible at taming frizz when I smooth it through my ends and edges, and also works as massage oil and even perfume. It sails past TSA at 3.38 ounces and frees me up to stuff even more clothes into my bag (will tackle that tendency next). The name Idan means "magic" in Yoruba—the founders wanted to honor their Nigerian roots—which is just so spot-on.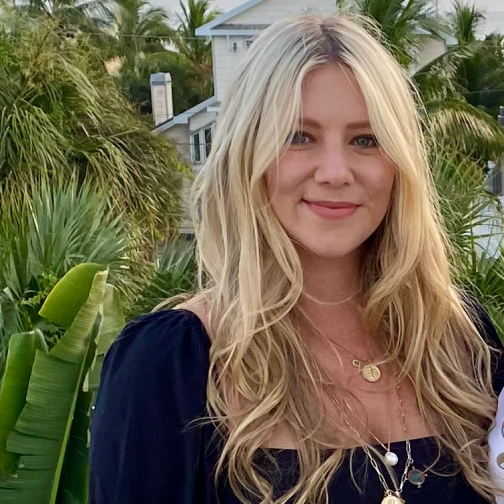 Brianna Peters
associate beauty editor
"
I have a pretty robust makeup routine—concealer, tinted moisturizer, highlighter, bronzer, blush, lip color, brow gel, mascara, the works. So when I discovered I had forgotten my makeup bag on a birthday trip to Edinburgh, I was in panic mode. But luckily, before I ran to the first makeup counter I could find, I discovered that I'd stashed three new pencils in my skin-care bag, two from Tower 28 and one from Ami Cole. I'd never tried multiuse pencils before, but now was the moment: I used the chocolate-brown Draw Me as eyeliner and then sculpted a bit with it under my cheekbones. The rosy-nude Fill Me In went onto my lips and cheeks—the perfect flush of color. Last, I used the spooley side of the retractable brow pencil to brush and fluff my brows and the pencil side to shade and define (I have light eyebrows with sparse patches, so this was essential). My brows in particular had never looked better, but the whole effect was incredibly flattering and amazingly close to the look I get with my full routine. Moreover, it lasted beautifully—from a misty, overcast walking tour of the city to a champagne-filled lunch at the Balmoral Hotel's Brasserie Prince.

When I was in middle school, I desperately wanted glass-straight hair. When my mom refused to get me a flatiron, I used an actual iron and completely fried my hair, leaving it stringy with lots of breakage. I've since upgraded. I've been obsessed with top hairstylist Harry Josh's best-in-class straightener and curling iron—and now he's made them cordless. Try them and you'll never go back to being tethered to an electrical outlet. You can get them as an ingenious set—you get the cordless straightener with silkifying ceramic plates, the cordless curling iron with a silver tourmaline barrel that heats up to 400 degrees lightning-fast, two rechargeable batteries, and a chic stand/container/charging port (which charges both batteries or both tools at once, so you never run out of power). A full charge lasts approximately an hour or, if you've got fine hair and live for a loose, beachy wave like me, a full week's worth of curling your entire head, plus touch-ups. I can also now do my hair anywhere—it has universal voltage, so it's great for international travel. Speaking of travel, Josh has also made an adorable, sleek, totally heat-resistant travel pouch that fits both tools, along with a heat-resistant mat to set the tools on in the absence of the charging port—brilliant.