It's a Summer of Sea Minerals for Skin, Flickering Candles, and a New French Brush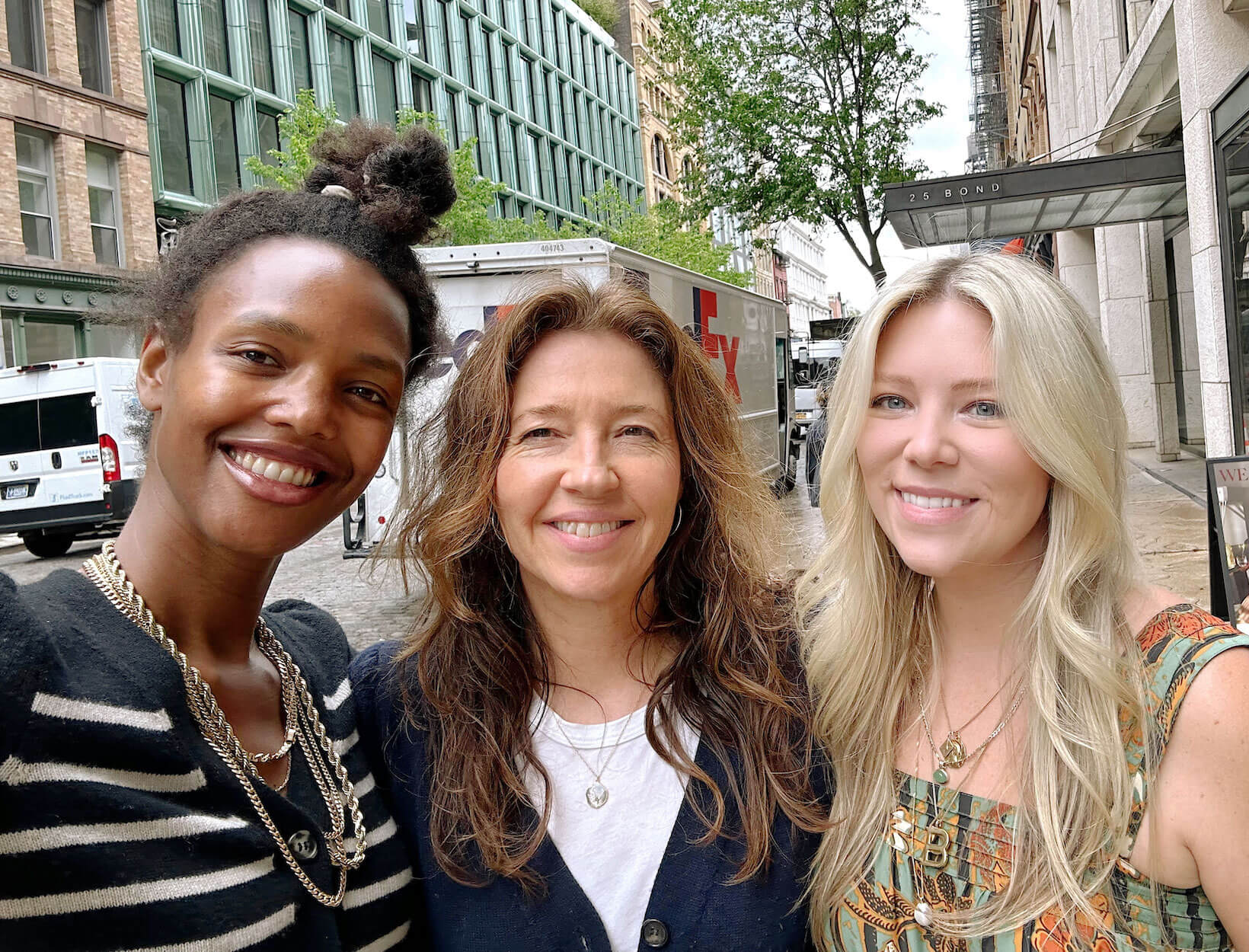 Summer has to be the beauty department's favorite season—and this particular one's treasures are already especially promising. Gorgeous hair essentials from LA's coolest hairstylist, a damage-minimizing blow-dryer, and silkifying oils, serums, and creams—we can't get enough of what's new this month.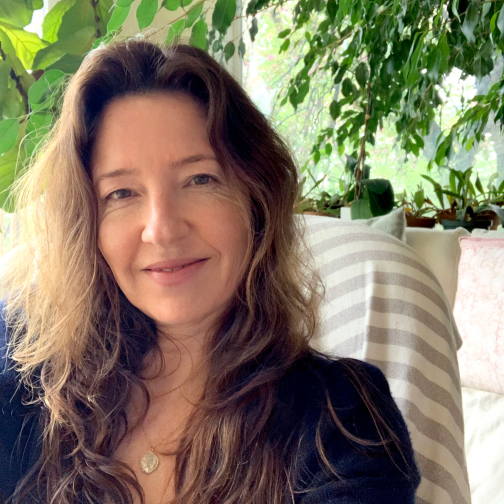 Jean Godfrey-June
executive beauty director
"
Whether it's the French-girl bangs she cut for Olivia Wilde or her sleek ponytail for Michelle Yeoh, Mara Roszak is a master of the subtle detail that turns out to be everything (step into her beautifully spare, airy-earthy salon in West Hollywood if you need more evidence). I was already enchanted with her hair oil (the subtlest I've tried—you can build the amount of shine you want without ever going too far toward oily), so when the box with these gorgeous celadon aluminum pumps arrived, I tore it open. The absolutely fantastic shampoo and conditioner inside left my wavy, colored hair with a gleam and texture that make all the difference for me. The formulas smell like jasmine and neroli, they moisturize like crazy, and they could not look more chic in my shower.

ROZ

Foundation Shampoo

goop, $39

SHOP NOW

Read just a few pages of Rick Rubin's The Creative Act: A Way of Being and even if you consider yourself to be utterly uncreative, you will be wildly inspired and forever changed. To further juice the natural artist within, light this candle named in honor of one of the most spectacular rooms at The Maker Hotel in Hudson, New York (every room is incredibly, creatively, luxuriously different; the one called The Artist is especially so). The candle smells of pomelo—a gorgeously enormous citrus fruit that's like a grapefruit but somehow more complex and more delicious—vetiver, and water lily. It's fresh and subtle and utterly uplifting, lit or unlit.

Rubin is a longtime meditator; he does Transcendental Meditation, as do I. Note that the easiest entry to meditation, for me, is this tip from a yoga teacher long ago: Light a candle and just watch the flame. It's magic, even for five minutes.

Swimming in the ocean feels to me like a sort of stealth skin treatment—despite the saltiness. The minerals, the seaweed, and the undeniable aliveness of the sea contribute to this feeling; all the positive ions and the iodine doubtlessly contribute, too (listen to Malcolm Gladwell's Revisionist History podcast episode "Way to Go, Ohio" for a jaw-dropping ocean-iodine story).

But you do need to rinse off—and moisturize like crazy—post-ocean. This new serum mixes seaweed extracts, sea minerals, and something called SuperSEA Biocompatible 3XBlend, all in service of firming up and reelasticizing your skin—and the clinical results for firming, tightening, and increased elasticity are incredible. It feels like silk and delivers antioxidants, peptides, and minerals—and it's the greatest moisturizer, leaving my skin plump, restored, and totally hydrated.

Every time I smooth on the cream-serum from Monastery Made, I wish I could bathe in it. This wish intensifies significantly when I use the brand's next-level face balm, Attar Floral Concentrate Balm. Both smell so fantastic—a mix of every flower in a mountain meadow, it seems—that I sometimes forget about the benefits (firming, visible wrinkle smoothing, ultimate moisturizing, and more) until I look at my skin.

While I could technically bathe in it, I instead smooth the silky, matte oil on all over before going out: It moisturizes deeply but leaves no trace on your skin other than the best subtle ginger-grapefruit scent. I wore it on a warm evening at the Brooklyn rooftop restaurant Laser Wolf, where they serve the most delicious Israeli salads and skewers ever and spritzy cocktails (I had one with sour cherry), as the sun set slowly over the Williamsburg waterfront. The breeze caressed my arm: "What smells so good?" my companion wanted to know. My skin was downy-soft, I smelled good, and I felt good—is there anything more luxurious than that?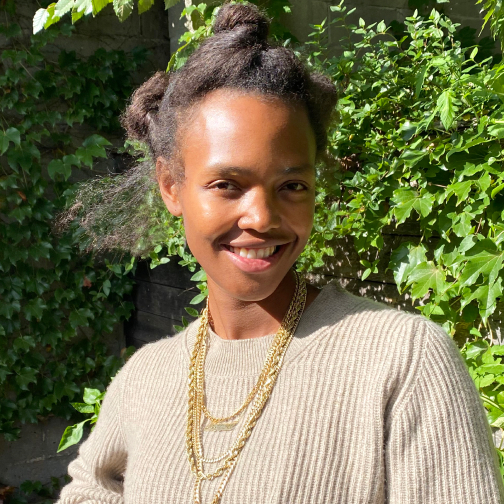 Megan O'Neill
associate beauty director
"
I'm intensely pregnant, 38 years old, and a soon-to-be mom of two—and I've never felt better in my body. I credit steady, yearslong Pilates and yoga practices, but I also love some entirely new aspects of myself, like the stretch marks that playfully squiggle across my inner thighs, almost resembling the Nile (a bird's-eye view). Another reason: I've been taking two minutes every morning and night to massage myself with this melting, luminizing body cream infused with skin-boosting, firming peptides. It's refreshingly scentless, rich enough to gleam up my limbs instantly, and loaded with potent organic botanicals like olive leaf, lemon balm, and pomegranate, which top New York dermatologist–skin wizard Macrene Alexiades tells me are some of the most powerful for beautiful skin. My skin is now noticeably more supple, plumped, and practically as silky as my two-year-old's. Just as magical? How grounded the ritual of smoothing it on makes me feel.

Had her mute button for some Zoom-y reason gone berserk and I not been able to hear a single word about MARA skin-care founder Allison McNamara's new algae and enzyme cleansing oil, I still would have darted to my sink that very night to try it. Her skin: omg. Poreless and somehow dew-drenched smack in the middle of a workday. It almost didn't even look real. But then I heard that the blend of exfoliating papaya and pineapple enzymes mixed with fatty acids and omega-rich chia in a base of nourishing moringa oil is as effective for blemish-prone skin like mine as it is for dry, normal, and even sensitive types. Hydrating yet pore-clearing with the most gorgeous silky texture, it left my skin noticeably brighter, smoother, and really soothed after one wash. And for all its delicate texture, it's just kickass at dissolving makeup, sunscreen, and oil, not to mention the day.

The jig is up; by now we all know the secret is multitiered: Eat real, nourishing food; foster real, nourishing relationships; move your body; and give your skin a real, nourishing boost with retinol. Brilliant for practically any skin type, retinol is the gold standard ingredient for firmer, smoother, brighter, clearer, healthier-looking skin. This one is my favorite—massage on a velvety dab before bed and you wake up with skin that looks lifted, plumped, and luminized. It's the handiwork of acupuncturist–aromatherapist–magical person Annee de Mamiel; everything she makes has a celestial quality. Made with retinal (a form of vitamin A that gets converted into retinoic acid in skin; think of it as a cousin of retinol), the serum is swirled with vitamin C–rich white truffle, collagen-supporting glycoin, and loads more firming, tone-evening ingredients that leave me looking like the glowiest, most rested version of myself, my skin faintly scented with fresh herbs and blooms.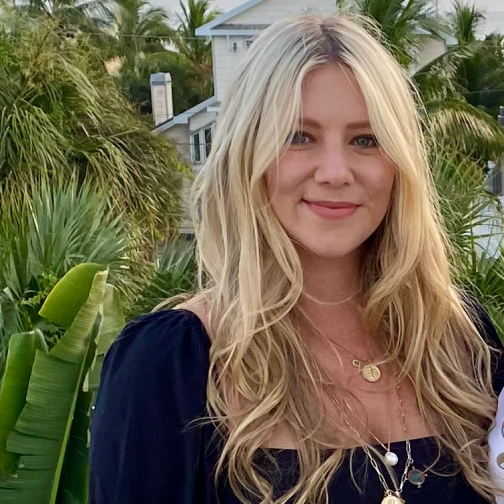 Brianna Peters
associate beauty editor
"
Here's my trick for looking wide-awake no matter what (including days like today, when the pollen swirls through the air with a vengeance and I wake up looking exhausted): light-colored eyeliner and hot-pink blush. I line my waterline with this soft champagne-pearl eye pencil—it's creamy, so it glides effortlessly and immediately brightens my eyes (I also put a little at the inner corners for extra brightening). Then I dab this poppy-pink blush at the apples of my cheeks and blend it upward. The color melts in easily and somehow distracts from any dullness under my eyes—magic.

I like to give my hair a break from heat styling in summer. But I can't give up this blow-dryer—and technically it's not cheating, because it actually minimizes heat damage. It delivers a fresh-from-the-salon blowout without the strawlike split ends and breakage I typically experience. The dryer uses infrared light and air (not intense heat) to dry the surface of the hair and lock in moisture at the inner cuticle, so my hair feels softer, smoother, stronger, and healthier. It dries fast (I timed it—only five minutes!), with four different modes to choose from: I use Care when I want my hair to look naturally air-dried (but with the best-ever texture), and Fast when I'm in a rush to look pulled-together and sleek. I use Soft to blow-dry my goldendoodle, and Style is brilliant for straightening, shaping curls, and creating volume (I use the concentrated styling nozzle for extra shine and frizz control—essential after the sun-and-salt-water-soaking I put my hair through all season).

Clémence von Mueffling, author of Ageless Beauty the French Way and the online newsletter Beauty and Well-Being, is as chic and as French as it gets. She shares her (often French) discoveries at once-yearly pop-ups on the Upper East Side. "Zees!" she exclaimed, waving a gorgeously shiny pink-lilac-lacquered hairbrush at me. "It's replaced all my other brushes. You're going to love it."

Clémence was right: I now can't live without it. I brush my hair with it every morning and night—the mix of boar and nylon bristles gently detangles and smooths, bringing the natural oils from my scalp down through my hair and giving it a spun-like-silk feel and impossible shine. It feels like I'm getting a scalp massage every time I use it, and every detail—from the ergonomic twisted handle and perfectly placed bristle tufts to the signature gold signet on the end of the handle—is just right.