Late-Summer Hair Rescue, Red Light, and New Sunscreens We Can't Get Enough Of
We cover things we're into and think you might be, too. If you purchase through an external link here, goop may earn a commission.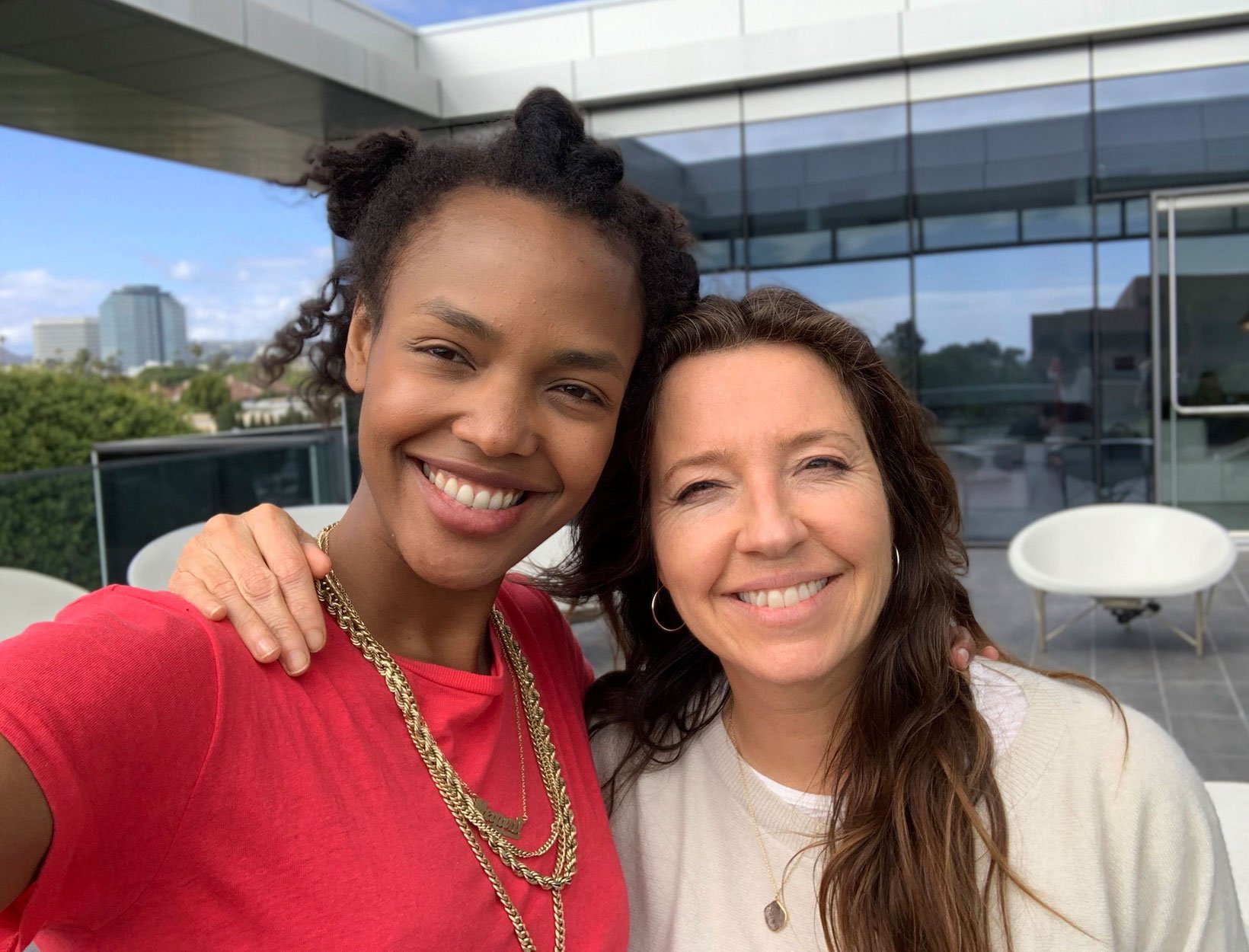 Rarely does the entire beauty department—with our different skin goals, types, and tones, not to mention tastes—fall hard for the same serum. But this new one works for anyone, no matter what their existing skin routine. It's clinically proven (plastic surgeon Julius Few, MD, ran the double-blind study) to address wrinkles, laxity, rough texture, hyperpigmentation, and dryness—and omg does it deliver.
What else are we freaking out over? The sexiest, chicest gloss for hot summer nights; melting mineral sunscreen with major surfer vibes; a new skin-boosting red-light device; and more.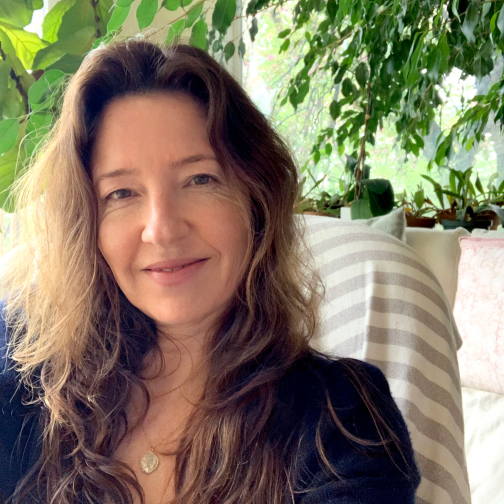 Jean Godfrey-June
executive beauty director
"
I have never been much of a club person, but if I had been of age during the DVF/Marisa Berenson/Bianca Jagger times, I would have been one. It seems like it was all gleamy skin and a lip and a hot summer night in those days, whether they were cavorting on some island or making it happen at Studio 54. The hair was wild, and makeup seemed like a fun, confident addition rather than a strategy. This chic box of six new Squeaky Clean shades from Westman Atelier would fit right in, from the gorgeously sleek tubes and the sexy, nourishing shine to the colors themselves: Lou Lou is the perfectly deep-not-too-deep plum color that makes anyone look offhandedly alluring; Snowy and Pärla, sparkling silver and champagne respectively, are goddess-level drama. Biscuit is a perfect sheeny nude, and Ma Biche is drop-dead red (it takes me to '90s Kate Moss, with the skin and the red lip). And Rudey Nudey, which sounds like a Scandinavian skinny-dipper, is the mauve-nude I wear every day.

There is no better gift, in my opinion, whether the occasion is a birthday, a thank-you, or even a get-well-soon. Nothing could be more cheering.

If ever there's a hair-acting-up season, it's summer. There's volume where you don't want it, errant frizz, sun-damaged split ends, and the odd indent here and there. The fixing can be treacherous, though: The slightest bit too much cream or oil in your hair and you look like a wet otter, or at least more unwashed than you'd prefer.

This airily scented hydrating milk serum is actually a three-in-one—you can use it on wet hair as heat protectant before blow-drying, as leave-in conditioner, or, my favorite, as a fix once your hair is already dry. I smooth it between my hands and run it through my hair to tamp frizz, define a curl, or delete a moment of weird volume. (The brilliant hairstylist Kattia Solano once explained to me that volume is great at the top and at the bottom, but right around your ears is where you want to have your hair go in a little. It could not be more true.)

Anything luminizing gives me a moment of pause, because I just turned 59 (and so I have some wrinkles). But this impossibly silky, sheer, hydrating serum delivers mineral SPF 30 and the subtlest, prettiest glow that in no way highlights a wrinkle. Only because I'm a beauty editor and received all three tints did I experiment and discover that while the palest shade disappears beautifully and instantly on my skin, the darkest shade makes an amazing liquid bronzer. (Why do most bronzers not contain SPF? I feel like summer is definitely their moment…in the sun, no?) Whether pale or bronzy, the serum wakes up my face in seconds, and it feels so good, you really can't believe it's sunscreen. Note: It comes in the cutest, most portable package, making it makeup-bag gold.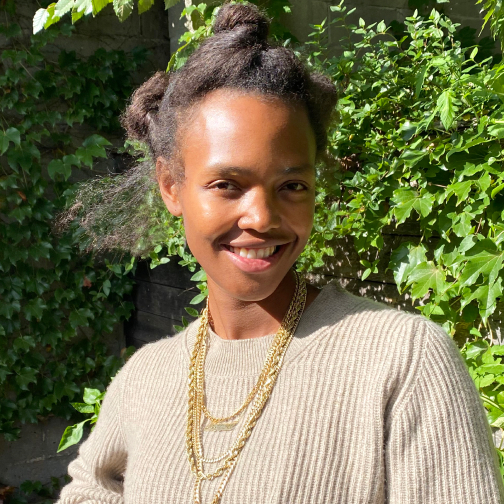 Megan O'Neill
associate beauty director
"
I'm determined to look like a surfer—sun-darkened skin, floaty ocean-crinkled curls, the subtle poise of someone who rides waves—even though the ocean, as wondrous as it is (octopuses, the most incredible creatures in existence, are stirring around down there, after all), freaks me out to such an extent that I rarely even get in. Instead, I bask with a great book, spin cartwheels in the sand, or gaze out at the waves—always smoothed down in this magic mineral sunscreen from FORAH. It melts in invisibly—and I mean invisibly—vanishing into a dewy, botanical-scented sheen—and it's loaded with skin-boosting organic sea buckthorn, cold-pressed jojoba, and sweet almond oils to counteract the sun's moisture-leaching tendencies. The 100 percent recyclable yellow tube is casually cool and somehow so surfer. Because it's mineral sunscreen, the only clean sunscreen—the active ingredients are zinc oxide and titanium dioxide—it's safe for coral reefs, people, and my beloved octopuses. I keep a tube on the mail table by our front door and smooth it on my face and body, not to mention my two-year-old's, before heading out. My husband now puts it on, too, and even my 70-year-old mom—who's slowly coming around to the idea that sunscreen is a must, even if you're someone who already keeps to the shady side of the street—is seduced by the cute tube and skin-smoothing results.

(If you, too, are enchanted by octopuses, this is the most enchanting nonfiction book on them. They decorate their living quarters, change color, hold grudges, and are just so complicated and beautiful.)

Why the head is typically overlooked in Western professional massage is a mystery to me. Lavish the area with some attention and you, like me, might not just feel better but end up with better hair. Massage your head with this calming, gorgeously hydrating bergamot-and-lemongrass-scented serum designed to support scalp health—knead, scrunch, apply pressure in little circles—and you can count on shinier, healthier hair. It's as incredible for calming itchiness (aloe, hyaluronic acid, and glycerin deposit a rush of moisture, while peppermint and tea tree oils target irritation) as it is for supporting the skin barrier. Spray it directly onto your scalp, inhale the delicate scent, and massage to your heart's content.

This new, thoughtfully sustainable hand wash just smells like summer: Roman chamomile and rose geranium blend, intoxicatingly, with earthy hazelnut in a way that has my entire family washing their hands more often (a master perfumer dreamed up all the brand's clean scents). It foams up spectacularly and leaves skin petal-soft. Spiked with superfruit Australian kakadu plum, olive oil, Uni's special skin-nourishing marine complex, and a biodegradable sulfate-free coconut-derived surfactant for turbocharged yet gentle cleansing, it comes in a recycled, refillable aluminum bottle. You come away smelling amazing—with your hands smooth and moisturized—and feeling virtuous.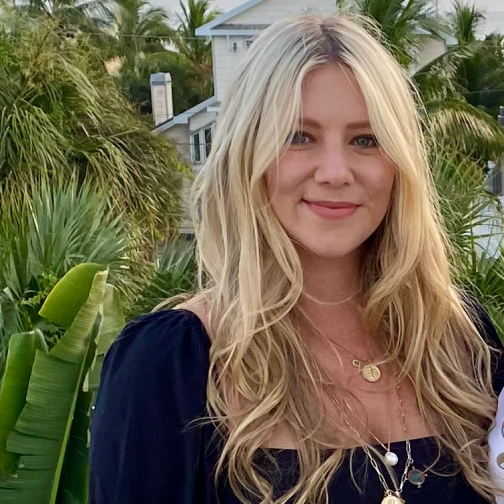 Brianna Peters
associate beauty editor
"
I couldn't wait to get my hands on the new, improved Solawave, but it was worth waiting for. One month in and my skin already looks brighter, smoother, and glowier. I use all four of the treatments: red-light therapy (it has seven LEDs to the previous version's five, so results are more visible more quickly), which supports collagen production; vibrating facial massage to reduce puffiness; therapeutic warmth to soothe redness (I have sensitive skin, so I love this one); and something called galvanic current to smooth lines. It's portable and rechargeable, and the tip now rotates a full 180 degrees, so it can get to harder-to-reach spots like right under my eyes. I even travel with it. Tip: Right when I wake up in the morning, before I do anything, I smooth on Le Prunier's plum oil and do a combination of the vibrating face massage and therapeutic warmth. It feels so good, lifts and sculpts my whole face, and leaves my skin totally refreshed.

A Taylor Swift concert merits sparkly eye shadow—no question. Sparkly eye shadow somehow always ends up all over my face, but getting ready for the big night, I (accidentally) solved the problem. I was already in love with the new copper-colored hydrogel under-eye masks from Augustinus Bader—they work magic on dark circles, moisturize, brighten, freshen, and generally wake up my skin. What I discovered is the most incredible makeup trick: Put the eye masks on before you do any makeup and let them sit for the full recommended 20 minutes. While they're on, do your eye makeup—they work as a brilliant catchall for anything that falls (including glitter-bomb sparkles). Once it's exactly how you want it, peel the eye masks off and dab on concealer (though you may not need it after the masks), tinted moisturizer, blush, etc. You'll end up with refreshed, plumped, wide-awake-looking eyes with not a fleck of sparkle out of place.

My new favorite multipurpose cream is not only the most flattering blush with a touch of gleam; it is also brilliantly refillable. It glides on like velvet and feels smooth and weightless on skin—I dab it on my cheeks, my eyes, and the bridge of my nose for a summery flush. The color is subtle but buildable so I can go darker or lighter depending on the look I want. My favorite is Peachglow, a warmed-up pinkish peach that really brings out the blue in my eyes, but I love the cream so much that I had to get the cool-pink Pinkglow, too.