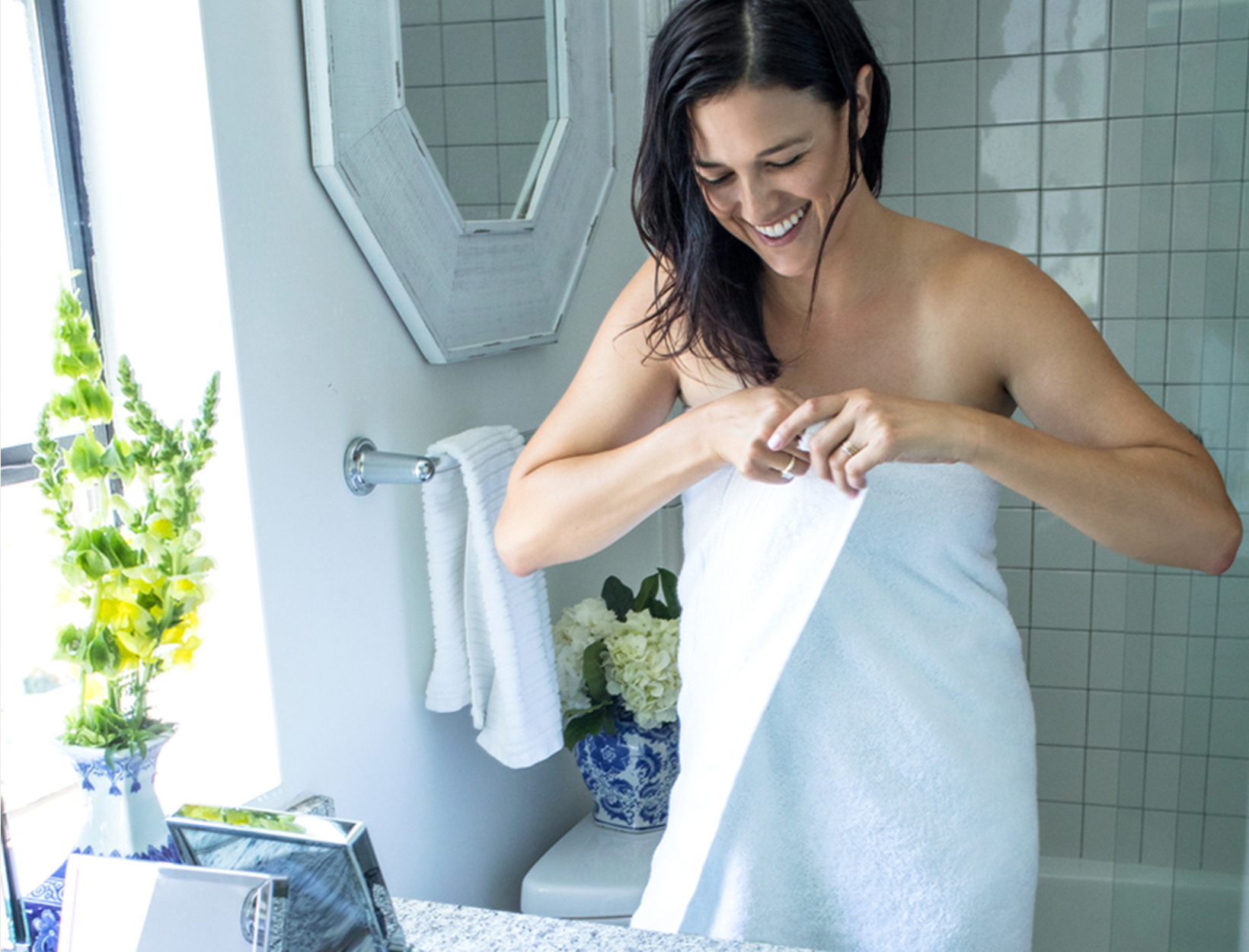 MY MORNING ROUTINE
The Snooze Button, 6 a.m. Pilates,
and a Body-Smoothing Secret
That Wakes You the Eff Up
In partnership with our friends at

Alyssa Nelsen | creative copywriter
By 5:40 a.m., I've already hit snooze about five times. I dash to either MDR Pilates, BoxUnion, or Love Yoga for a class. I try to switch it up to keep things interesting.
After class, I make a pit stop at Intelligentsia on Abbot Kinney in Venice to pick up coffee for my French press or, on lazy days, two almond milk lattes to go. My fiancé (I'm still getting used to that word) is still in bed, so I leave his caffeine fix on the dresser and head to the shower for some me time.
Finally, a little reassuring ritual I never miss: I dab a few drops of ylang-ylang on my wrists and neck. I'm obsessed with essential oils, and the lingering earthy scent of this one is sooo good.