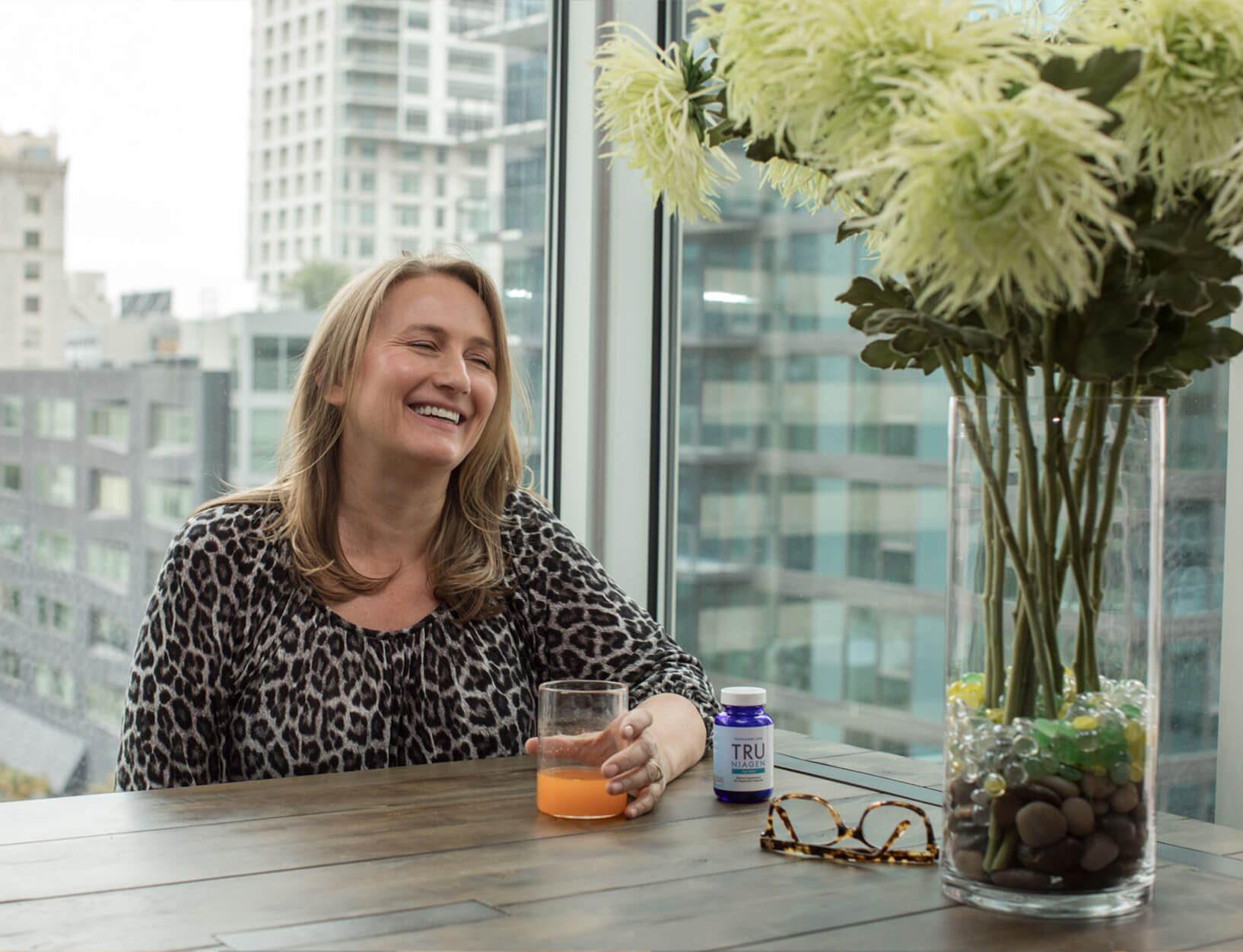 My Morning Routine
Slow Juice, Oil Pulling, and a
Treat for the Train
In partnership with our friends at

Tina Lovinggood
| sourcing director, goop
I get up super early, like 5 a.m. or 5:30 a.m. I like to be first one up, to make myself a cup of coffee and gaze out at the city (we live downtown).
Then I jump in shower, and do some exfoliating—I love the goop Instant Facial. Out of the shower, I love to mix the hydrating body lotion from Beautycounter. I used to work at Beautycounter, and at conventional cosmetics companies before that. It's actually at the conventional company that I got into clean beauty—or rather, learned about dirty beauty from a chemist who made the stuff. She told me that I had everything I needed in my own kitchen, so I started making my own, washing my face with raw milk and raw honey (which makes such a simple, calming cleanser). Then I went to Beautycounter, and learned how tough it is to make clean beauty products well. There's so much greenwashing, misinformation, and formulators will still tell you "I can make it with parabens, but it doesn't have to be on the label." Hey people: We want more than just a clean label!
I also do oil pulling, but even though I should, I don't do it every day. Here's my trick to get myself to do it more often, though: I mix coconut oil, peppermint and cinnamon essential oils, pour them in molds, and refrigerate. I pop them out into a Mason jar and just keep it in the fridge. Then when I need one, it's already pre-mixed and I just pop it in.
By 7:30 a.m. I've grabbed my Swell bottle filled with goopglow, and I'm off to the train. Taking the train has been an awesome change for me: I'm not fighting traffic, getting stressed, and it also keeps my work hours in check. Before, I was getting to work earlier and earlier and staying later and later, all to beat the traffic! The train is just—better.