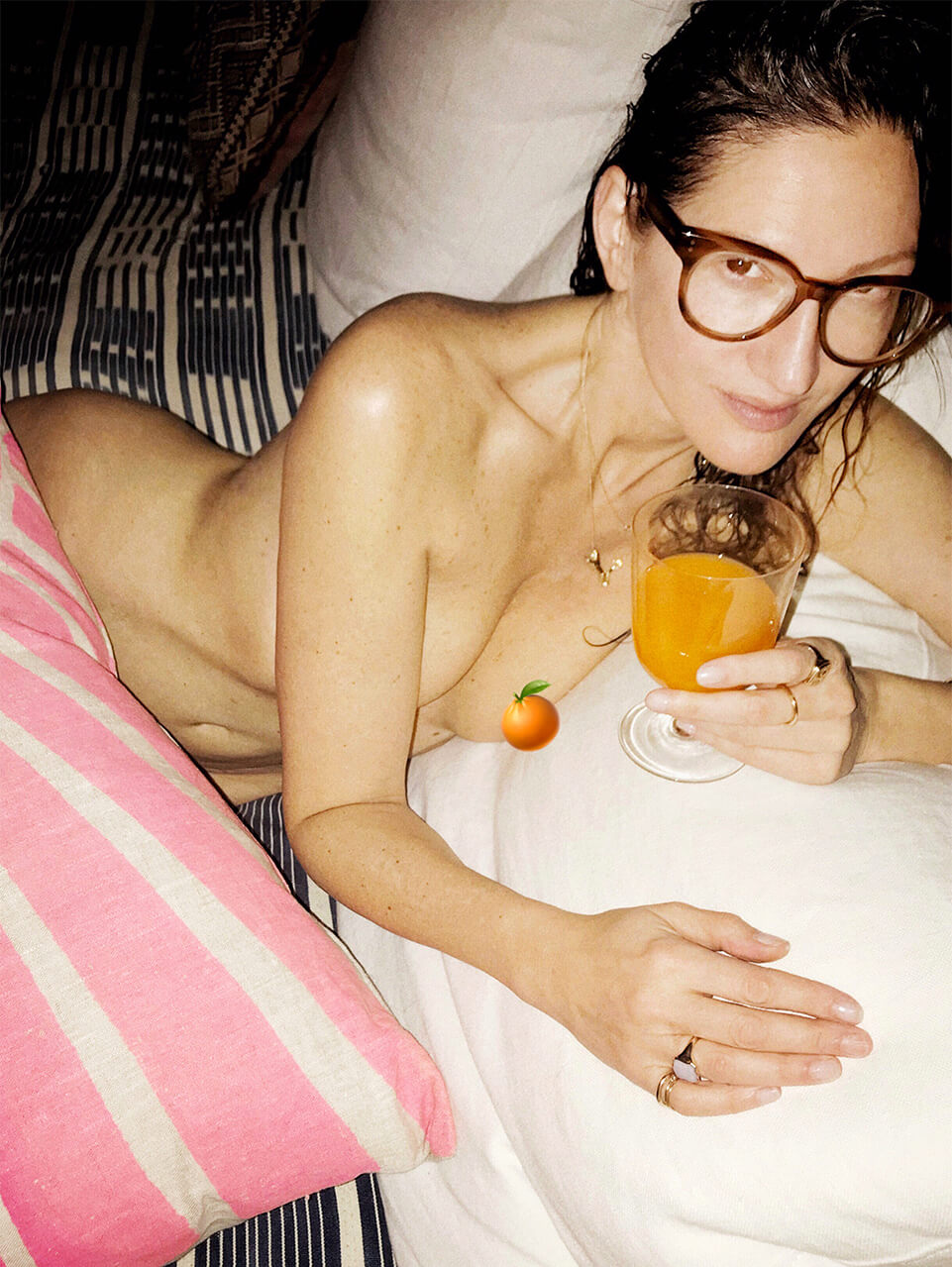 Photo: Ashley Sargent Price
My Morning Routine
Cuddles, Extra Sleep, and
the Ice Cream Workout
My alarm goes off, and I zombie mom down the hall to Beckett's room. We do a 6-6:30 a.m. cuddle, and then at 6:30 a.m., his alarm goes off and we get up.

While Beckett gets dressed—he's eleven—I work on breakfast: He loves waffles. We chat, I fix his hair, and then it's out to the bus at 7:22 a.m. It's a block away and he's super independent, so I put him in the elevator, and then, it's…back to bed!! I sleep for another hour—GOLD.
I generally shower at night, so my hair can air dry—and I love being in bed clean! So I don't shower in the morning. Which leads me to my one superpower: I can get out of bed at 8:30 a.m. and be out the door at 8:45 a.m. I know, I know, it's amazing. I just have some special DNA anomaly…it's a gift.

In that 15 minutes, I drink my new favorite skincare booster, goopglow (I mix it with water), along with an iced latte—whether it's 10 degrees or 100.
I do a little face scrub from Arcona. And P50 from Biologique Recherche—the latter is always, forever, 'til I die! Then I put on a little Natura Bisse moisturizer, and…done. My favorite morning workout is ice cream; it's my religion.