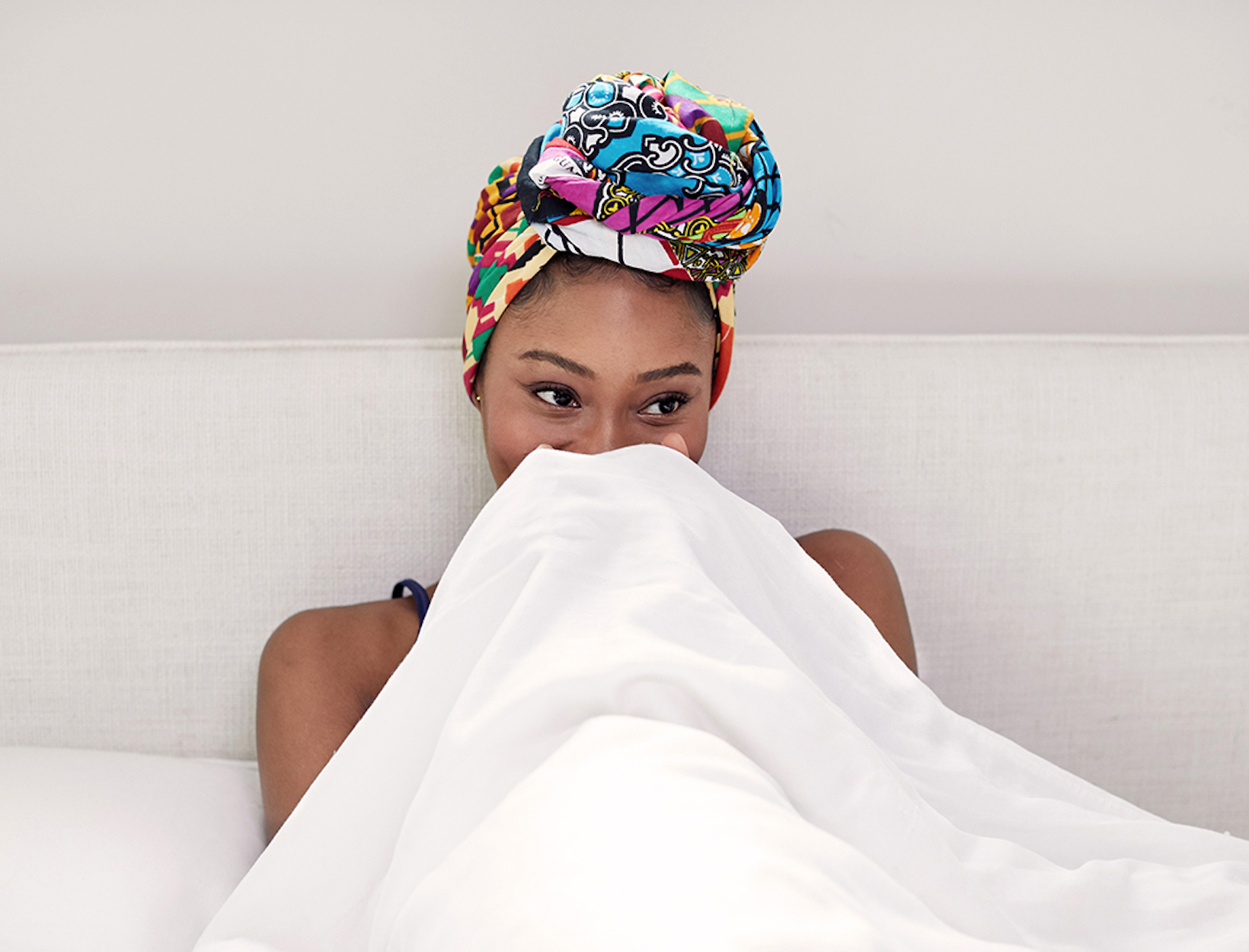 My Morning Routine
A Run around the Park, a New Way
to Drink Water, and Alexa DJs the Shower
When I first wake up, I pray—just be with myself, still sitting in bed, talking to God. If have work or an event or audition, it's early, but otherwise, I like to sleep until 9 a.m.
The next thing I do is have some water, which goopglow has totally transformed for me. I try to get eight glasses of water a day, and I drink the first one when I get out of bed. Mixing in that goopglow powder—I wasn't expecting how great it tastes! It's orangey and tangy and you know you're getting all the vitamin C and antioxidants. I love it.
I like to exercise, but I'm just not a gym person. I like to go to the park with my dog and run around, let him off the leash, and we have some fun together.
Once we're back, I get in the shower. I take two showers every day: one in the morning, one at night. I like to blast music in there, so I get Alexa going—usually rock, or hip-hop if I'm feeling spicy. I shampoo my hair once a week otherwise it strips my hair of natural oils, but I use this leave-in conditioner called Cantu that I love. Even though I play with extensions, I work to nurture and protect my natural hair so it's healthy and full when I want to rock it. For moisturizing, I use this Jamaican black castor oil, which is amazing for brows and lashes, too. I get facials once a month from Pearl Grimes, my dermatologist. She's all about preventing breakouts before they happen. Mario Badescu drying lotion is a total lifesaver on set if something comes up.
I often go to a café for breakfast. My favorite meal is dinner, so I keep breakfast pretty simple, like classic bacon, eggs, and toast. The goopglow goes good with that, too.