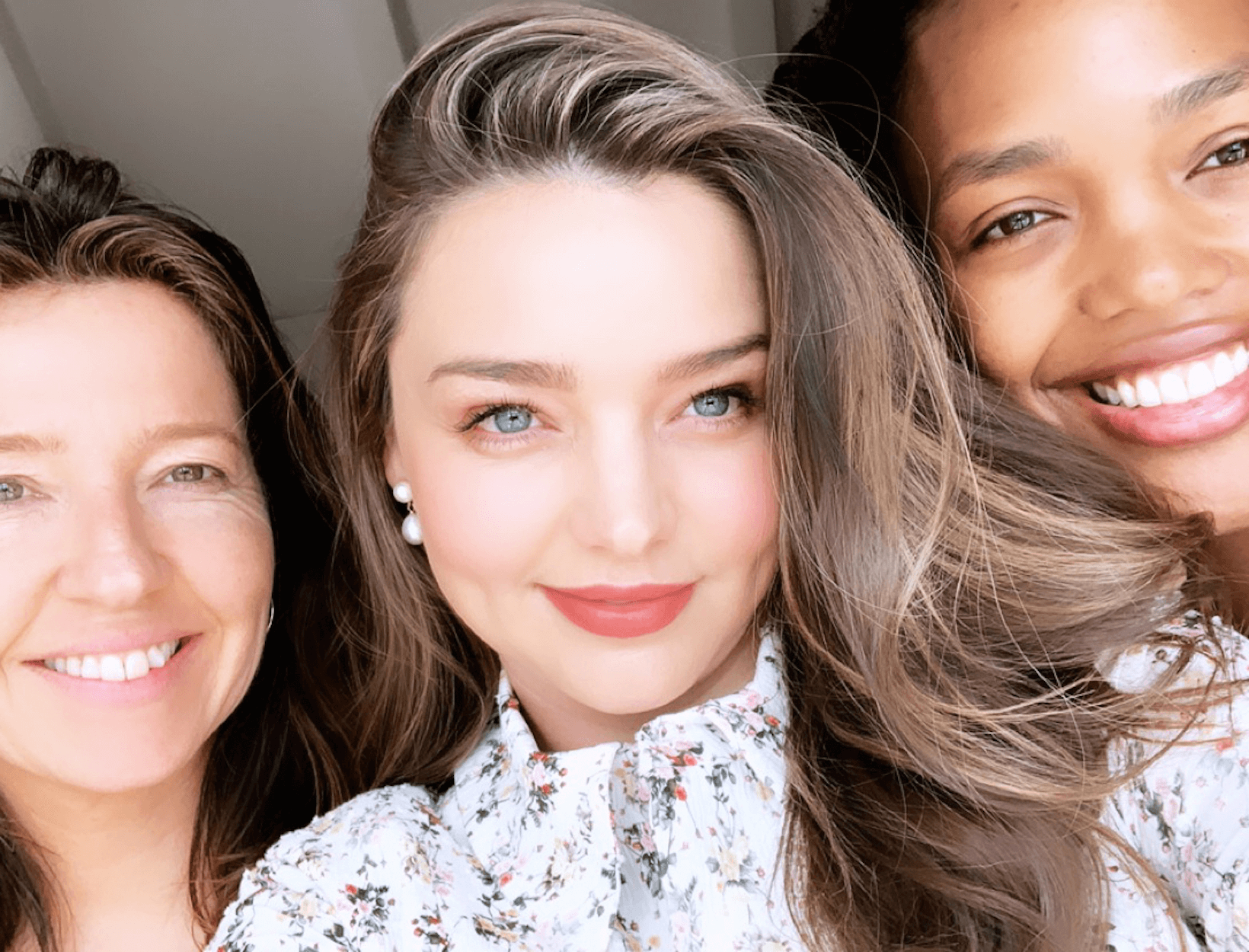 THE BEAUTY CLOSET PODCAST
The goop Questionnaire:
Miranda Kerr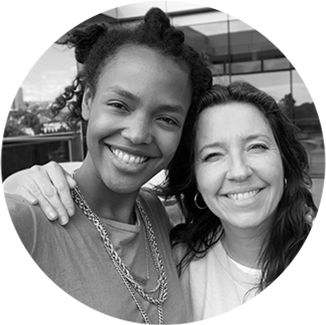 goop beauty editors Jean Godfrey-June and Megan O'Neill love to ask—and
answer—questions. In their new podcast, The Beauty Closet, they're doing both. To familiarize you with each week's guest, we came up with a goop beauty (and life) questionnaire.
THIS WEEK WE'RE TALKING TO:
Miranda Kerr, founder and CEO, KORA Organics
Miranda Kerr, like many of us, loves a floral-print dress. She was reclining on a sofa in an especially pretty one when we came to call one morning while she was pregnant with her third child, and we ended up recording our podcast from her house.
The thing about Kerr that's even more striking than her world-famous, exquisite beauty is her extreme…contentedness. She radiates a relaxed sort of happiness that feels very much like a cocoon. Or a cloud.
The pregnancy and its attendant maternal vibes may have been sending her comforting air even further off the charts than usual; we felt our racing, I'm-about-to-interview-a-CEO/supermodel heart rates drift easily downward. Birds were chirping through the open windows, the air smelled faintly of jasmine and rose (there were more than a few KORA bestsellers sprinkled around the coffee table), and family members—Kerr's dad, who was visiting, and her one-year-old, Hart—flowed in and out.
We talked crystals, work-life balance, date nights, kindness, lots about family, lots about going organic, what it's like to start a company with all your own money, and what her husband loves most in the shower:
And afterward, we had her fill out our beauty version of the goop questionnaire:
First clean beauty product you fell in love with?
Certified organic coconut oil.
Moisturizer or face oil?
Both! I love to combine them.
Favorite spa/spa treatment?
Reiki facials.
Favorite way to get a glow?
KORA Organics Noni Glow Body Oil.
Favorite clean beauty product you don't make?
RMS Beauty Un-Cover Concealer.
How often do you do or get a blow-dry?
When I'm shooting or have an event; otherwise, I prefer to avoid heat styling.
What's your instant-great-hair-day trick?
Dry shampoo for a little lift and texture.
Best present to give or get?
KORA Organics Rose Quartz Heart Facial Sculptor.
Baths or showers?
Baths for an indulgence.
Favorite antioxidant food?
Chocolate-covered goji berries!
Date-night makeup?
KORA Noni Lip Tint. I use it on my lips and cheeks for a flush of color.
Go-to weeknight recipe?
Right now, I'm craving lots of steamed vegetables with grilled salmon and quinoa.
First job?
Assistant at a hairdresser's. I was making tea and sweeping the floor!
Mentor?
There are a few, but what I've learned is that your best mentor is your own intuition—trust it!
Current goop shop obsession(s)?
I love all the beautiful fine jewelry.
Hometown?
Gunnedah, Australia.
What would you put on your neon sign?
I have it in my office: #noniglow.
Wouldn't fly without?
Noni Glow Face Balm and SkinFood Supplement, both from KORA.
Favorite book?
Power vs. Force by David Hawkins.
First celebrity crush?
Not so much a celebrity, but Prince William.
Preferred form of exercise?
Yoga, Pilates, and swimming.
Drink of choice?
Alkaline water, and I love Yogi teas.
Proudest moment?
Other than my family, seeing my company grow—we are now in twenty-five countries.
Preferred healing modality?
Meditation.