Mineral versus Chemical Sunscreens: Understanding the Difference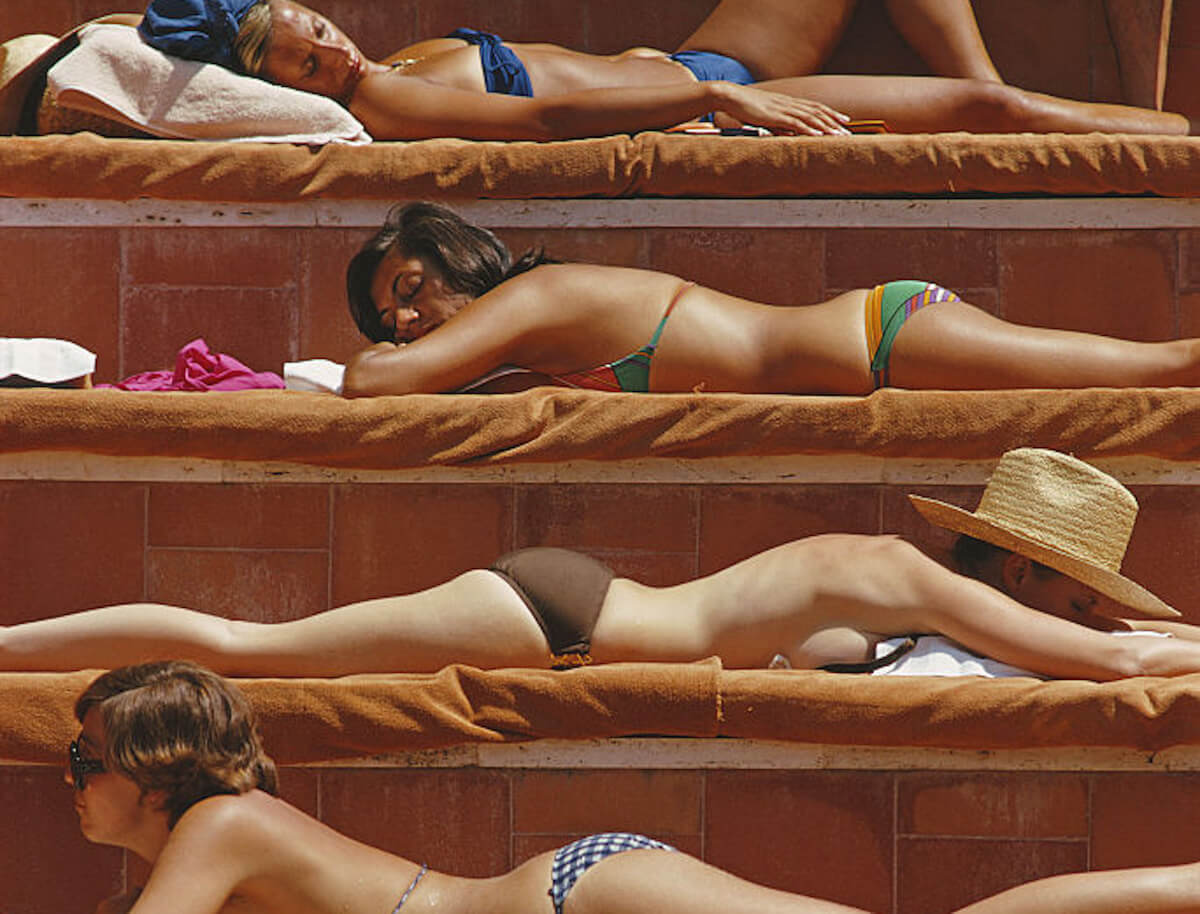 The best way to protect against skin cancer, as well as premature fine lines and wrinkles, sunscreen is a crucial step in any daily skin routine, no matter your skin tone or type. When you choose mineral sunscreen, you sidestep the known and suspected carcinogens, hormone disruptors, and skin irritants that are common in chemical SPF active ingredients. And the tech in mineral sunscreens has improved to such a degree that the best formulas now melt easily into any skin tone.
The main difference between the two is how they work: Mineral sunscreens (also known as physical sunscreens) form a physical barrier to block and reflect UVA and UVB rays, while chemical sunscreens work by absorbing the UV rays. SPF ratings for both mineral and chemical sunscreens reflect only UVB protection. No chemical sunscreens meet goop's clean beauty standards, but many mineral sunscreens do.
You can easily tell whether a sunscreen is chemical or mineral: Look in the active ingredient box; if there are any ingredients listed besides zinc oxide or titanium dioxide (or both), it's chemical and not clean by goop standards. (goop takes its lead from the Environmental Working Group, which recommends using only mineral sunscreens and avoiding chemical ones completely.)
Don't Mineral Sunscreens Leave a White Cast?
Not anymore. Our new favorites melt easily into any skin tone without the whitish cast of previous iterations, and they feel silky and luxurious on all skin types. Some of the ones we're most excited about are tinted and act almost like makeup, incorporating skin-perfecting tech to smooth the appearance of pores, even tone, and soften the look of blemishes. Others are fortified with skin-care-boosting antioxidants to protect and improve skin further.
What about Irritation and Breakouts?
While common chemical sunscreen ingredients are known to irritate skin (octinoxate or octyl methoxycinnamate, homosalate, and octisalate have all been shown to be skin and eye irritants) and may be some of the reason for sunscreen's breakout-causing reputation, zinc oxide is so calming that it's the primary ingredient in baby-bottom cream. Look for all-zinc formulas if you have acne-prone or sensitive skin.
What Are the Issues with Chemical Sunscreens?
Some of the most common active ingredients in chemical sunscreens—oxybenzone, avobenzone, and homosalate—have been flagged by the EWG as hormone disruptors. The organization's annual sunscreen report cites four separate studies from 2020 that showed that oxybenzone can act as an endocrine disruptor and may increase the risk of breast cancer and endometriosis. A study in JAMA found that four chemical sunscreen ingredients—avobenzone, oxybenzone, octocrylene, and ecamsule—can be absorbed into the bloodstream. This is especially concerning because these chemicals can cause issues even in tiny amounts—there's no known safe dose at which to use them. In the US, the only active ingredients for sunscreens that are generally recognized as safe and effective are titanium dioxide and zinc oxide, according to a May 2019 FDA proposal to reevaluate the safety of ingredients used in chemical sunscreens.
Chemical sunscreens can also impact the environment. In 2021, Hawaii banned the sale and distribution of sunscreens containing oxybenzone and octinoxate, both shown to damage coral reefs and other marine life.
Formulators Have Gotten (Beautifully) Creative
New ways of encapsulating and blending ingredients have changed the way mineral sunscreens look and feel on your skin. The new ultralight serum formulas are one of our favorite ways to smooth on broad-spectrum sun protection (they sink in like magic), and the gentle but powerful eye cream with SPF 40 that Supergoop came up with is just brilliant.
Mineral Sunscreens for Body Have Changed, Too
The improvements in blendability and texture show up in body products, too—even at SPF 50. (And note that though they're labeled for body, we love them for face, too.)
Choose Creams and Lotions for Maximum Safety
The EWG has recommended against sprays and powders for a decade because inhaling sunscreen ingredients (even mineral ones) can deliver them deep into the lungs; it is also much harder to get adequate coverage when you use sprays or powders. Aerosols are especially problematic, and the FDA is currently considering banning the entire category. This creamy formula is one of our favorites.