The 2023 Guide to Mineral Sunscreen (for Every Skin Tone)
Written by: Jean Godfrey-June
|
Published on: May 25, 2022
|
Updated on: May 10, 2023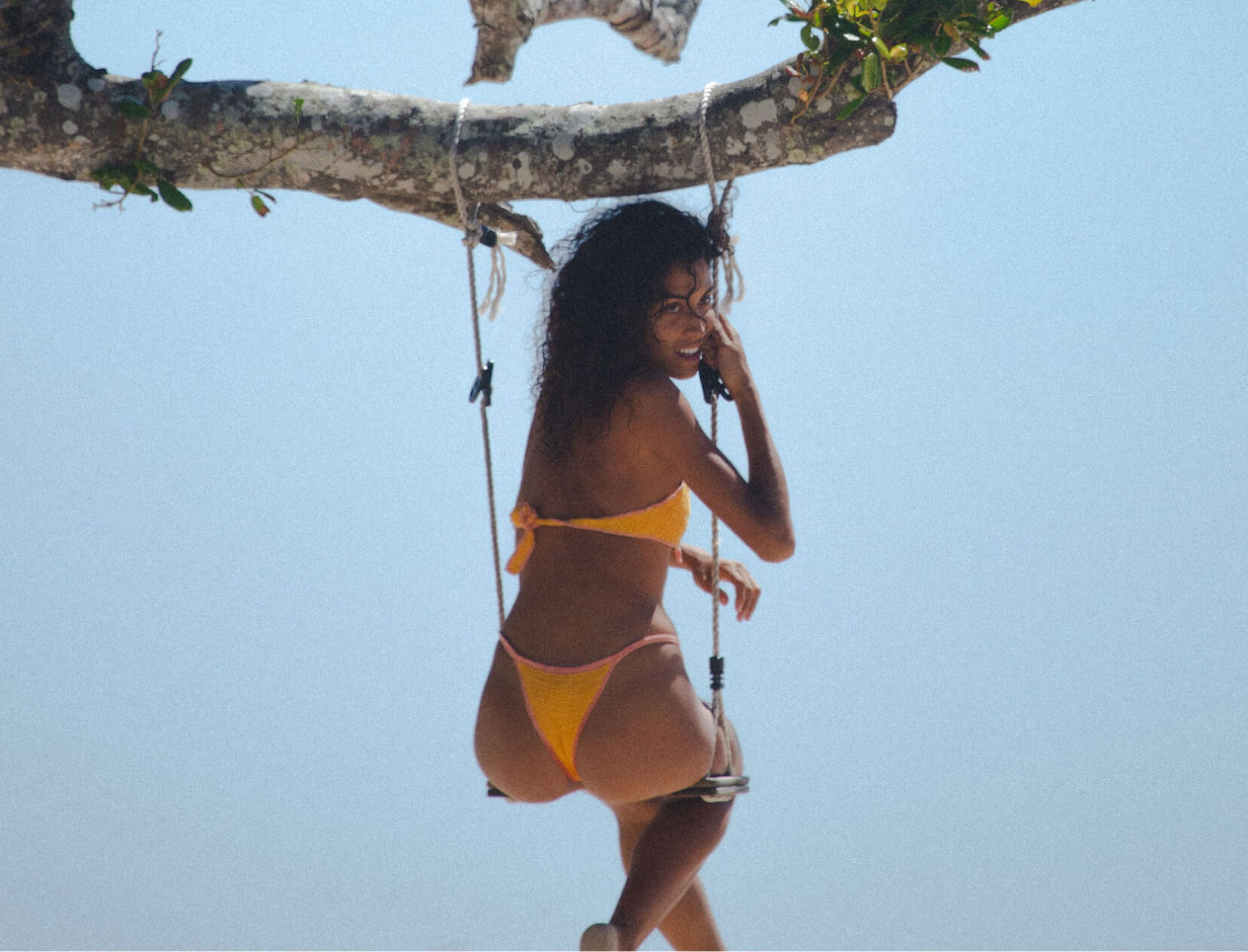 Photo courtesy of Ben Rayner
Most of what we think of as the signs of aging are actually the signs of sun damage, so daily sunscreen is the most essential step in any skin routine—it's truly the most powerful miracle cream there is, not to mention critical protection against skin cancer.
Sunscreen is worth choosing extremely carefully, as this year's sunscreen report from the Environmental Working Group (EWG) makes abundantly clear. Choosing mineral-only formulas (the active ingredient list should include only zinc oxide, titanium dioxide, or both) is the best way to protect yourself, as chemical sunscreen active ingredients have been shown to have carcinogenic, hormone-disrupting, and higher-irritancy potential. Zinc oxide and titanium dioxide are the only two active ingredients currently generally recognized as safe and effective (GRASE) by the FDA, as reflected in a 2020 FDA-funded study to reevaluate the safety of chemical sunscreens.
What are Mineral Sunscreens?
Mineral or physical sunscreens provide protection by physically blocking and reflecting UVA and UVB rays, sitting on top of the skin like a shield (although some recent publications show that mineral sunscreens can also absorb UV rays). By contrast, chemical sunscreens provide protection by absorbing the UV rays. Both goop and the EWG recommend using only physical sunscreens and avoiding chemical ones entirely. The EWG points out that in 2019, the FDA proposed updates to sunscreen regulations and, in that proposal, found that only two ingredients—zinc oxide and titanium dioxide—could be classified as safe and effective.
WITH SHEER TINT FOR EASY BLENDING
WHAT'S IN THIS YEAR'S EWG REPORT
In its yearly reports, the EWG has consistently warned against common chemical sunscreen ingredients (as has goop), and this year, the nonprofit cites even more studies showing their potentially harmful effects. Ahead, some important takeaways from the EWG.
Break up with aerosol sprays and powders. The allure is that they're easy to apply (especially for people with wriggling children), but their risks far outweigh the convenience. The EWG has been recommending against them—even mineral sprays, especially the ones with micronized particles or nanoparticles—for the past 10 years because of the risk of inhalation. "Sprays cloud the air with tiny particles that may not be safe to breathe and could damage the lungs if inhaled," says the EWG's Emily Spilman, a program manager on the healthy living science team. "Certain aerosol sunscreens were found to be widely contaminated by chemical benzene." Banned by the FDA in sunscreens because of its "unacceptable toxicity," the carcinogen benzene was found in numerous sunscreens, particularly in sprays, but also in lotions and gels at lower concentrations. (The FDA does not require companies to test their products for benzene contamination, the EWG reminds us.)

Beyond their potential to damage health, aerosols don't offer good protection. "It's difficult to apply a layer of sunscreen thick and uniform enough to ensure proper UV protection," says Spilman. In fact, researchers from Australia's Griffith University found that how thickly aerosol sunscreen was applied was reduced in the presence of even a light breeze (applying even an entire container may not provide sufficient protection in this scenario). "Instead of a spray," says Spilman, "choose a sunscreen lotion or stick you can gently rub directly onto your skin."
Easy Water-Resistant Stick

Supergoop

Play 100% Mineral Stick SPF 50

goop, $24

SHOP NOW

FOR EVERY SKIN TYPE

Beautycounter

Countersun Mineral Sunscreen Lotion SPF 30

goop, $43

SHOP NOW
A 2021 study found the carcinogen benzophenone widespread in sunscreens containing octocrylene (a commonly used chemical sunscreen ingredient).

The evidence against the common chemical sunscreen ingredient oxybenzone is ever more powerful: Four 2020 studies confirmed that it can act as an endocrine disruptor and may increase the risk of breast cancer and endometriosis.

Oxybenzone may pose more of a risk to children than adults, noted the FDA, "because of the potential for higher absorption and bioaccumulation."

Make sure you apply enough sunscreen and double down on hats and long sleeves. A 2021 study found that most sunscreens sold in the US provide less UVA protection (UVA rays cause skin damage, wrinkles, and cancer) than what the SPF on the label suggests. The EWG says that on average, the UVA protection factor was only a quarter of the labeled SPF value.

But do wear mineral sunscreen, the EWG report emphasizes: Australians cut their melanoma risk in half by age 50 by applying SPF 15 sunscreen daily, wearing hats, and avoiding the sun in other ways, demonstrated in a 2011 study in the Journal of Clinical Oncology. The American Cancer Society estimates 99,800 Americans will be diagnosed with melanoma in 2022 and about 8,000 will die from it, as described in "Key Statistics for Melanoma Skin Cancer."
FOR EASIEST BLENDING

Unsun

Hydrating Full Coverage Body Lotion SPF 30

goop, $32

SHOP NOW

Melts Right In (plus Coolest Refillable Container)

Humanrace

Ozone Body Protection Cream SPF 30

goop, $52

SHOP NOW

CUTEST TUBE (AMAZING FOR FACE, TOO)

Grown Alchemist

Natural Hydrating Sunscreen SPF 30

goop, $39

SHOP NOW
Hats and sun avoidance are no small factor: In a national CDC survey in Cancer Causes & Control, Stanford University dermatologists found evidence that people who relied solely on sunscreen for sun protection got more sunburns than people who used less sunscreen but wore hats and clothing as sun protection.
The extra protection offered by SPF 50 and above is, according to the FDA in the Federal Register, misleading. (The FDA proposed capping SPF claims at 60-plus in a 2021 report.) SPF factors in only how well a sunscreen protects the skin from UVB rays. But UVA rays aren't accounted for in SPF ratings. Even the most-sensitive-to-sunburn skin can get adequate protection from SPFs of 30 to 50, and the difference between an SPF 50 and an SPF 100 is vanishingly small: The 50, properly applied, blocks 98 percent of UVB rays; SPF 100 blocks 99 percent. ("Properly applied" means two milligrams of sunscreen for every square centimeter of skin, applied every two hours. Industry experts translate this recommendation to using a shot glass full of sunscreen for the entire body every two hours.)
ENDOCRINE DISRUPTION
Among the worst effects of some chemical sunscreen ingredients is their potential to disrupt our endocrine systems; what's especially troubling with endocrine disruptors is that even tiny amounts can cause problems—in many cases, there's no known safe dose. Oxybenzone, avobenzone, and homosalate are three common sunscreen ingredients the EWG has flagged in particular, in response to studies highlighting their ability to disrupt our hormone systems.
CAN SUNSCREEN CAUSE BREAKOUTS OR IRRITATED SKIN?
Some chemical sunscreens (octinoxate or octyl methoxycinnamate, homosalate, and octisalate, for example) can also be potent skin and eye irritants. Mineral sunscreen ingredients, on the other hand, can help soothe skin (zinc oxide is what most baby-bottom creams are made from).
"Mineral sunscreens are typically tolerated by all skin types—I recommend them to everyone, but especially my clients with sensitive skin, rosacea, eczema, or sun-induced rashes," says New York dermatologist Elyse Love, MD. "Chemical sunscreens can be allergenic, whereas reactions to physical sunscreens are uncommon. Physical sunscreens also tend to be better at preventing sun-induced reactions."
PEOPLE OF COLOR AND MINERAL SUNSCREEN
Distressingly, some proponents of chemical sunscreens have argued that they are a better choice for people of color because they're easier to rub in. Katonya Breaux, who is Black, created Unsun, a mineral sunscreen company for all skin tones. Its sunscreen comes in two tints: "We tried the formulas on every skin tone there is," says Breaux. "With two tints, the palest pale skin tone is covered, and so is the darkest dark."
HOW OFTEN SHOULD YOU APPLY?
Every two hours or so. This recommendation is most urgent for situations like a day on a sunny beach, but it applies across the board. And remember that every time you wash your hands, you wash off any sunscreen on them—and because the backs of our hands are one of the areas where sun damage really shows up later in life, we carry this brilliant tube of hand-specific sunscreen in our bag at all times and reapply whenever we wash our hands.
MAKE SUNSCREEN A HABIT
New clean mineral sunscreens are ever more silky, luxurious, and easy to apply, it turns out, so choosing in favor of your own health doesn't have to involve compromises in experience or efficacy (there are tinted mineral sunscreens, too!). "Historically, formulating elegant all-mineral-based broad-spectrum sunscreens SPF 30–plus that weren't shiny, pasty, or sticky or didn't leave a white cast was challenging," says Akshay Talati, VP of product development at goop. "But challenges drive innovation—in transparency, texture, water resistance, improved efficacy, and cosmetic elegance."
Everyday amounts of sun add up. "Most people understand that repeated sunburns increase the risk of skin cancer and skin aging, but daily sun exposure over many years also increases the risk of skin cancer and skin aging," says Love, who notes that the lower eyelids, upper lip margin, and ears are common places for skin cancer because people often overlook those areas when they're putting on sunscreen. Brilliantly, Supergoop now makes an SPF 40 mineral sunscreen specifically for the eye area.
THE EFFECT OF SUNSCREEN ON OCEANS, CORAL, AND PEOPLE
The common chemical sunscreen oxybenzone is banned in Australia and Hawaii because it has been shown to contribute to the bleaching of coral reefs. (Reef bleaching can also be attributed to rising water temperatures due to climate change, but a study in the Archives of Environmental Contamination and Toxicology showed oxybenzone can be fatal to baby coral and damaging to adult coral in high concentrations.)
The EWG report notes that in humans, oxybenzone can cause allergic skin reactions (it cites Photodermatology, Photoimmunology & Photomedicine) and can behave like an endocrine disruptor (which is highlighted in many studies, including those in the International Journal of Andrology and Reproductive Toxicology).
The EWG also cites a study of CDC-collected exposure data in Environmental Health Perspectives for American children, which showed that adolescent boys with higher oxybenzone measurements had lower total testosterone levels, and one in 2012 in Environmental Science and Technology that linked an increased risk of endometriosis to exposures to oxybenzone and related chemicals.
And as to whether avoiding potentially toxic ingredients can make a difference in our bodies, the EWG cites a University of California, Berkeley, study in Environmental Health Perspectives that showed a dramatic drop in teen girls' oxybenzone exposure when they switched from their usual cosmetic products to ones without it.
ARE MICRONIZED AND NANO MINERALS OKAY?
Experts agree more research is needed into micronized and nano mineral sunscreens. Manufacturers can grind zinc oxide and titanium dioxide into tiny micronized particles or nanoparticles to make the formula easier to smooth on and provide transparency, but the small size of these particles could make it easier for them to penetrate skin. There are newer studies on the ecotoxicity of zinc oxide, especially as nanoparticles. At goop, we avoid the use of nanoparticles. "What research there is on micronized zinc oxide (in vitro, in vivo, ex vivo, and clinical studies) shows that very, very minute amounts, if any, reach the blood and urine," says goop senior science editor Denise John. "Some studies report that micronized zinc oxide and zinc nanoparticles don't reach the deep layers of the epidermis, and there's research to support the theory that zinc oxide nanoparticles do not cause toxicity to the skin." (The EWG report notes that studies sponsored by the FDA and the EU and Toxicological Sciences concluded that neither zinc oxide nor titanium dioxide nanoparticles penetrate the skin.)
INDUSTRY RESPONSE
The Personal Care Products Council (PCPC), the conventional cosmetics trade association and lobbying group, rejects the findings of the EWG report. "Sunscreens on the market today are backed by decades of scientific research and safe use to help adults and children guard against the dangers of excessive sun exposure," writes Alexandra Kowcz, chief scientist at PCPC, in a statement refuting the EWG report (read it in full here). PCPC represents and is paid for by the conventional beauty and personal care industry.