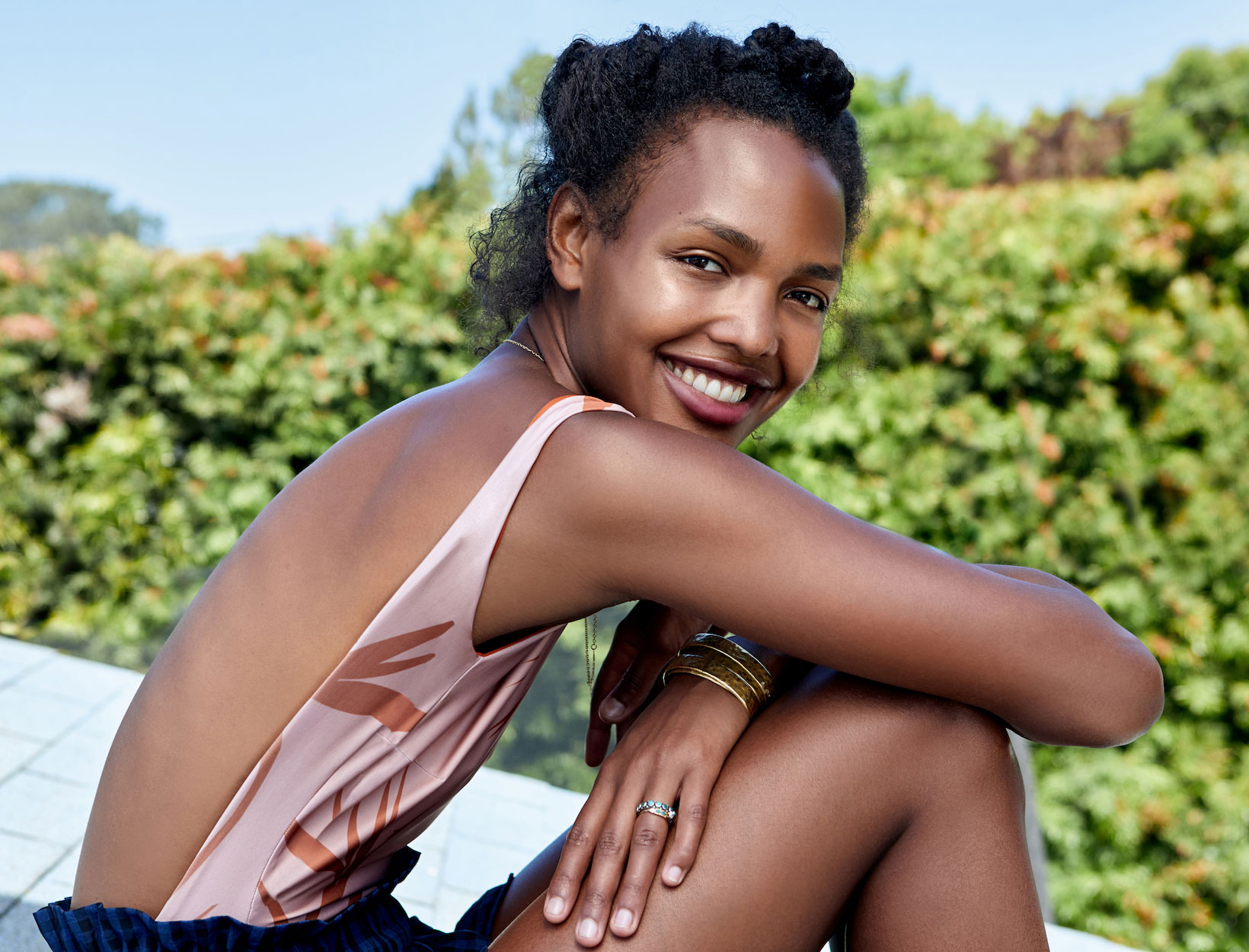 MEGAN TRIES IT
Glow Drops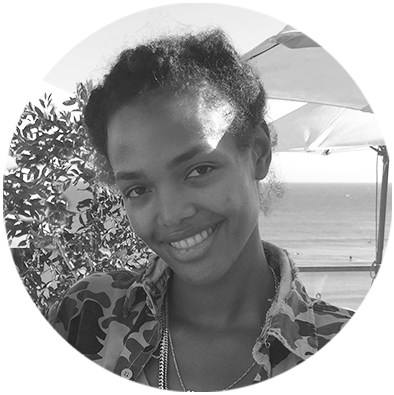 Megan O'Neill is the senior beauty editor at goop. Which is another way of saying she has a passion for clean products, loves anything that reduces stress, and will happily guinea pig herself in the name of wellness.
I'm nervously treading water in the middle of the ocean off the coast of Nusa Penida, a languorous, sun-soaked Indonesian island southeast of Bali. I'm in the midst of the free diving class my husband, Jesse, and I signed up for on a lark. (He signed up on a lark. I signed up to overcome my fear of free diving, which is scuba diving without the equipment, i.e., holding your breath and plunging face-first into the murky depths and not having a panic attack.) I'm dizzy as it is. Being in the open ocean isn't my thing, plus I keep inadvertently gulping seawater.
All of a sudden, there's a jolt of searing pain on my ankle, as if I've been electrocuted. Something clearly just stung me; I need to get onto dry land.
"You're fine." The instructor's vibe is more tough love than unsympathetic. I manage to keep it together for the remaining half hour of the lesson, but it's painful. I'm thrilled when the time comes to finally pile back into the little motorboat. But as we're zipping back to shore, everybody's telling me I don't look so good.
It turns out I got stung by sea lice, which are actually a serious thing. I developed a blistering, maddeningly itchy rash, nausea, and headaches. My ankle throbs all day; I have no energy, I'm pale, and my stomach churns with every breath.
I start to feel better by dinner—but I'm definitely not looking it yet. My skin is still alarmingly ashen and lifeless.
I pull out a new magic-potion product from Dr. Barbara Sturm that (praise heaven) I brought to try on vacation: Glow Drops.
The serum is milky and cooling, light but incredibly hydrating. All of the beautiful ingredients—sweet almond oil, wild-rose extract, purslane (a botanical source of omegas)—sink in like a dream, visibly reviving my skin and kind of blowing my mind. Light-reflecting mineral pigments create a glow that's somehow shimmering with life and subtle at the same time. My skin slowly starts coming back to life, even looking as if I were on vacation. My ankle is decidedly not back to life, but my new radiance is a welcome distraction from the throbbing.
By the time we arrive at the restaurant—a cute little joint on the beach beloved for its sambal fish and live music—I'm feeling more like my happy, glowy, island self than ever.
A week later, I'm back in New York, and I still can't get enough of my Glow Drops. After morning yoga at a studio with no shower, I press a few drops into my skin, emerging from the changing room luminous. When I'm particularly stale after a long office day and have a dinner or drinks to rush to, I smooth in the drops and show up looking and feeling like someone who hasn't been steadily sitting at a desk and biting her nails all day. Even without makeup, I manage to look like someone who's just blown in on a gentle breeze from a languorous, sun-soaked island.