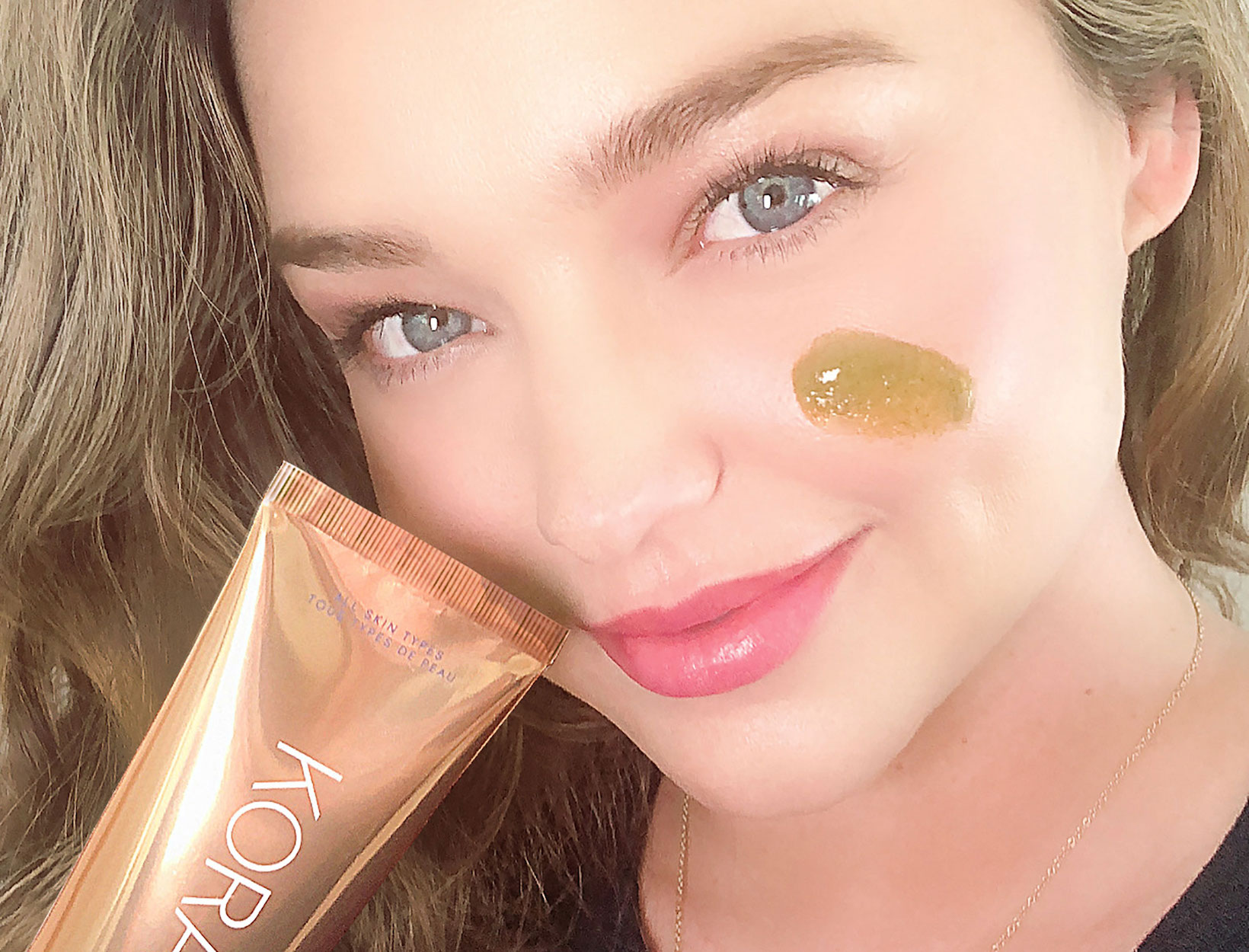 MEGAN TRIES IT
A Turmeric
Face Mask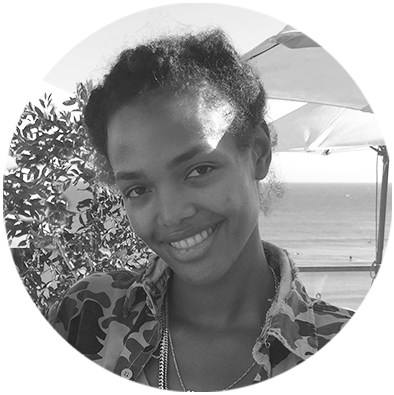 Megan O'Neill is the senior beauty editor at goop. Which is another way of saying she has a passion for clean products, loves anything that reduces stress, and will happily guinea pig herself in the name of wellness.
Just swallowing feels like there's a tiny, spike-heeled militia stomping around in my throat. My body throbs as if I've been clobbered. My nose makes little wheezing sounds. Somehow, impossibly, my hair hurts. I haven't been felled by a cold like this in years. I'm feeling pretty sorry for myself, so I dial my mom.
"Everything hurts," I whimper. "What's that thing you used to make us when we were sick?"
"Mix the juice from half a lemon into a cup of boiling water, plus two tablespoons of honey—the real stuff from the farmers' market—and a tablespoon of grated fresh turmeric root. Let it steep, sip it while it's hot, and stop wallowing."
My mom is a genius. The drink—and many hours of sleep—did the trick. Turmeric, in fact, has been used for nearly 4,000 years in Ayurvedic medicine, in untold numbers of Southeast Asian recipes, and most glamorously, as a prewedding treatment for brides in India.
I've previously tried a home version of the wedding mask to great effect, mixing a dash of turmeric with yogurt and dabbing it on as an overnight spot treatment—an amazing, albeit pillowcase-ravaging, trick from the amazing holistic facialist Kristina Holey. So this shiny gold tube containing the new turmeric face mask from Kora Organics is instantly irresistible to me. It promises to exfoliate, moisturize, soothe, and glow-ify skin, all at once. It's got the same beautifully earthy smell as my mom's elixir, but delicately layered with peppermint and luscious fruit and flower extracts. I'm in.
As soon as I've got my hands on it, I head for a long, steamy shower, applying the mask once my pores feel good and open. Massaging on the blend of gently exfoliating rose hip seeds and papaya enzymes, moisturizing aloe leaf juice, mega-antioxidant noni fruit, sunflower seed oil, and of course turmeric feels nourishing, deeply cleansing, and tingly. I even love the muddy-brown, unrefined consistency of the formula; it's legit hard-core, no fluff.
You leave it on for ten minutes to give the papaya enzymes time to work; the combination of physical and chemical exfoliators really supercharges skin (I am convinced that doing it in the steam of the shower makes my skin even glowier). As soon as I step out, I notice how plumped and silky and springy with hydration my skin is.
The mask quickly becomes a habit: Most nights I can't not use it. The gilded tube now comes with me on snowy weekend excursions with friends, on tropical-island vacations (it's equally brilliant in frigid and stiflingly humid climates), and especially when I'm going somewhere on a plane and need to slough away that stale-air vibe and coax back my glow. It might be based on a once-in-a-lifetime beauty treatment, but it's now an at-least-once-a-week ritual—and truly, some weeks I use it every single day.
The mask sets off a full turmeric mania in me, and I cannot recommend turmeric mania more highly: I sprinkle it onto everything from roast veggies and chicken thighs to smoothies and cauliflower steaks, I add it to punchy curries, I shred a nub of it into cozy stews and soups, and of course I swill the elixir constantly. In fact, that's become my other new, indispensable daily ritual. But I'll save that for another time.