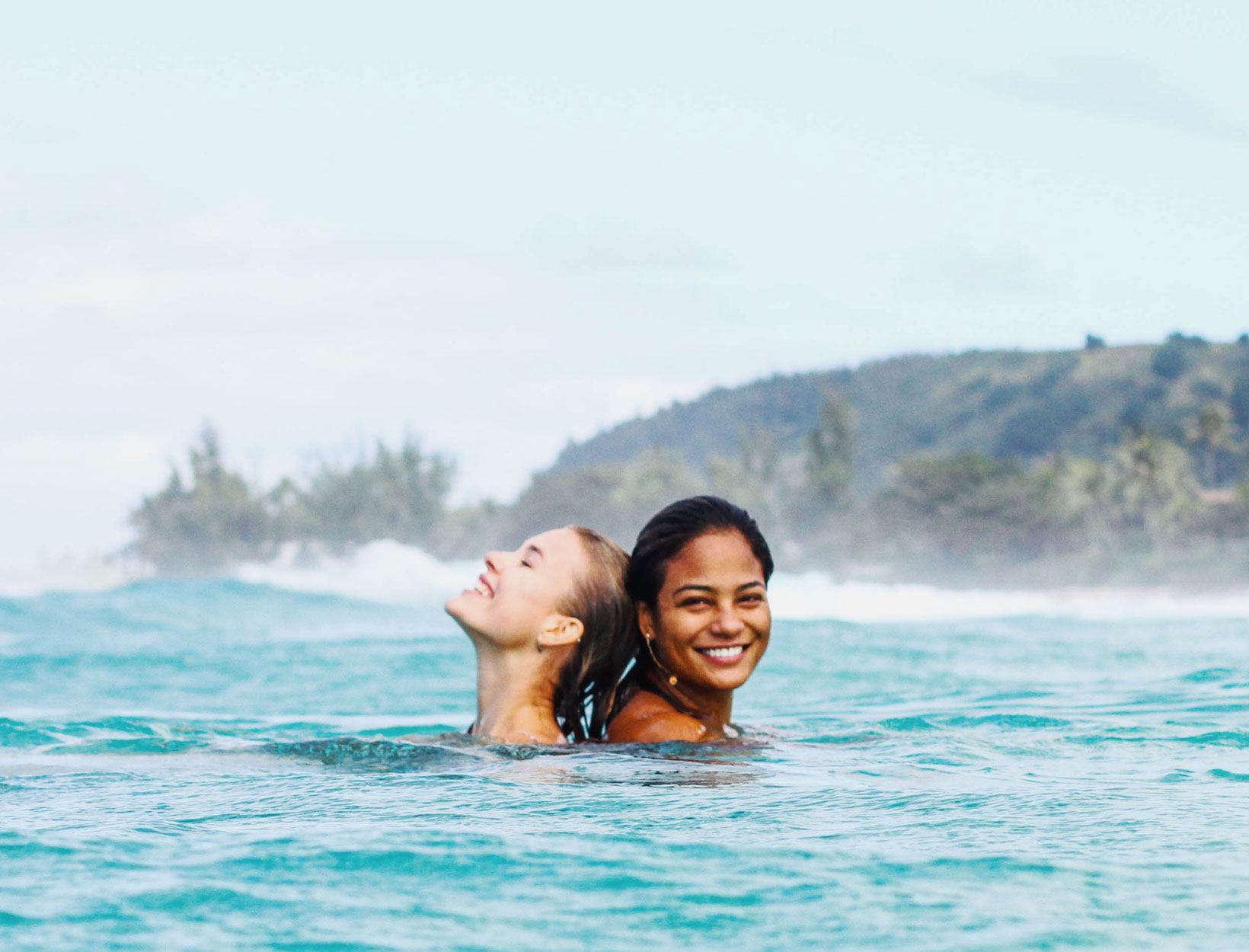 Photo courtesy of Tahnei Roy
Marine Actives That Really Make a Difference in Skin
When asked, "What's your happy place?" many of us have the same answer: the beach. But science tells us that there is another reason to celebrate (and preserve) the sea and the life within it. Between the firming and glowifying power of marine collagen, the wide array of minerals that benefit skin, and the nutrients in ocean plants like seaweed, kelp, algae, and phytoplankton, the sea is one of the greatest sources of skin-friendly ingredients, and many of them work both inside and out. So have a seaweed salad, salmon, and a marine-collagen supplement drink for dinner, then follow it with creams and serums packed with sea nutrients for a powerful, 360-degree approach to skin care.
Even in severe ocean environments, certain marine plants are especially adept at protecting themselves against UV radiation and pollution, making them ideal ingredients for skin care. Many seaweeds have high levels of antioxidants and essential minerals, while different types of algae contain peptides that support cell renewal and increased elastin. And both fish oils and plankton extracts can be high in essential fatty acids and omegas that not only hydrate but also help skin retain moisture (a huge win for those who are on the dry side or worried about wrinkles and lack of firmness).
One Ocean

replenishing deep sea
moisturizer

goop, $82

SHOP NOW

Supermoisturizer with algae and minerals

The new, 100 percent clean and nontoxic brand One Ocean uses cutting-edge "blue biotechnology" to infuse marine extracts into skin-care products. The Replenishing Deep Sea Moisturizer is packed with algae, peptides, and seaweed extract to hydrate, promote elasticity, and soothe and brighten skin. And even with its feathery-light texture, Antarctic-derived marine actives deliver a cryoprotective benefit, potentially eliminating the need to switch to a heavier cream when the weather gets colder. Equally appealing, the brand partners with Oceana, one of the world's biggest conservation and advocacy organizations, to help protect the world's oceans. One Ocean is also zero-waste, with 100 percent recyclable packaging.

goop Beauty

goopgenes

goop, $95

SHOP NOW

Daily collagen drink for firmer skin

Ingesting collagen has proven benefits for skin, and the marine collagen found in fish, fish oil, and fish scales is effective without some of the potential negatives of collagen derived from cows or pigs. While we love fish for all sorts of nutritional reasons, getting enough collagen to make a difference in skin from food sources alone is challenging. In addition to (or instead of) dietary fish, a daily dose of GOOPGENES, a skin supplement with a subtle vanilla flavor that you mix with water, increases your collagen intake to boost your skin's firmness and elasticity from within.

KYPRIS

CERULEAN SOOTHING HYDRATION
RECOVERY MASK

goop, $210

SHOP NOW

Mask with seaweed for moisture and glow

Kypris's Cerulean mask—with its jelly-like feel and gorgeous blue color—is made with thirty-six botanicals, including ultrasoothing wakame seaweed and plumping sea-fennel stem. Throw it in the fridge for a cooling, puffiness-fighting treatment, or wear it overnight for a miraculous morning glow.