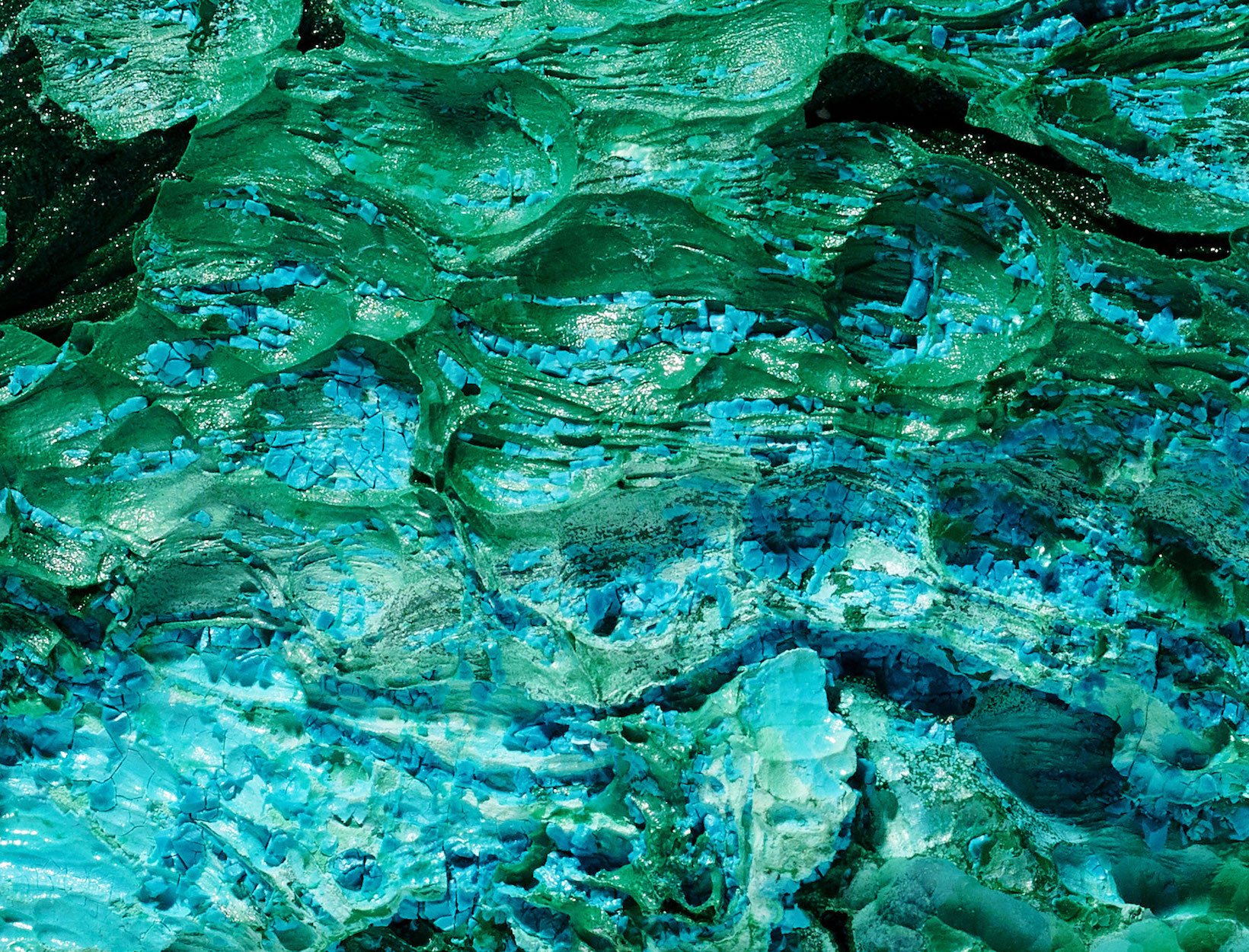 Why Malachite Crystal
Makes So Much Sense in Skin Care
A blue-green semiprecious stone, malachite crystal has long been prized for its ability to detoxify—not just the skin, but the spirit. In ancient Egypt, it was known as the guardian stone, a crystal with the power to transform, and it's used in crystal healing practices to clear the chakras, renew energy, and set the stage for positive change. But beyond its mystical cleansing and purifying properties, malachite is also a brilliant ingredient to detox skin.
We used the malachite in goop's new two-step G.Tox regimen—a purifying cleanser and a refining tonic—for its copper content. Copper is an important element with benefits for skin and the rest of the body. Extracted using a special process to make it as bioavailable as possible and to maintain the right pH for skin, the copper here works as an antioxidant to keep skin protected against the effects of environmental aggressors, like smoke, pollution, UV rays, and ozone. At the same time, it cleanses and purifies skin beautifully. It also makes both products a pretty pale blue. Combined with potent fruit extracts, the malachite extract works to smooth, clarify, detoxify, and calm skin, unclogging pores so that skin appears visibly brighter and more luminous. For a deep clean that doesn't strip, dry, or irritate the skin, the combination of the malachite-infused cleanser and tonic does manage to work some magic, both immediate and long-term. Even better, both products work whether your skin is oily and breakout-prone or dry and sun-damaged. For us, malachite is the ultimate ingredient for anyone wanting to minimize pores while freshening and purifying skin.