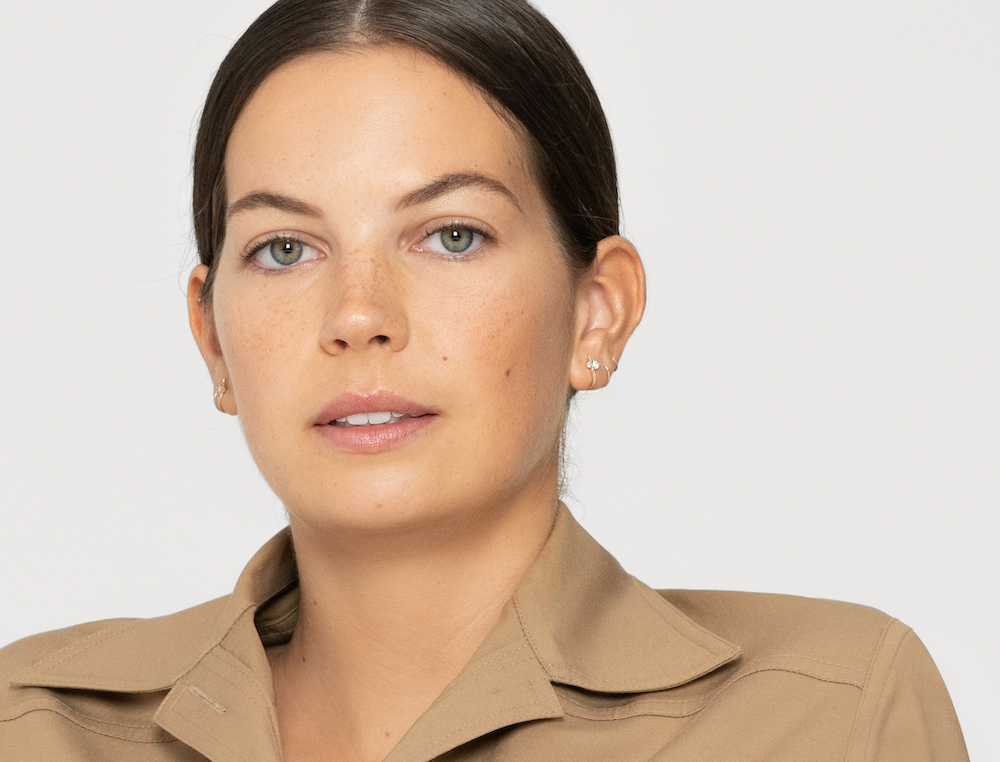 Makeup Wipes That Work for Every Skin Type
A great face wipe sweeps off makeup, prevents clogged pores after a workout, and soothes skin after a brow or bikini wax. In a pinch, it can freshen underarms and intimate areas and even an airplane tray table. Conventional wipes are often rife with potentially toxic ingredients—more than, say, your average cleanser. Clean wipes, on the other hand, are pure, healthy, moisturizing brilliance, for face, body, and yes, airplane tray tables.
The reason conventional wipes can sit open on a shelf for months and remain saturated is they typically contain powerful preservatives, formaldehyde-releasing antimicrobial agents, dipropylene glycol (a solvent that can irritate skin), synthetic fragrance, and chemicals to keep the wipes damp. So along with hormone disruptors and other toxic ingredients, conventional wipes often leave you with skin that feels irritated, dry, and weirdly like it needs to be washed all over again. By contrast, clean, nontoxic wipes swap in hydrating, gentle, gorgeously pure, good-for-skin botanicals and oils that leave it looking and feeling not just clean but healthy.
For Dry, Breakout-Prone,
or Sensitive Skin

These easy-to-use, easy-to-transport cleansing cloths are stealth skin-care treatments. They're made with cold-centrifuged organic coconut oil, which is ultramoisturizing yet won't cause breakouts (and might actually help treat them). Gentle enough around the delicate eye area to smooth away lingering eyeliner or mascara, these are brilliant for all skin types, from sensitive to blemish-prone to super dry.

RMS Beauty

ULTIMATE MAKEUP REMOVER WIPE – 20 PACK

goop, $16

SHOP NOW

For Normal to Oily Skin

The company's miracle 4-in-1 Face Tonic formula is infused into each individually wrapped bamboo-cloth face wipe—use as a cleanser, gentle-but-powerful exfoliant, skin soother, and hydrator, for all skin types. The wipes smell subtly of orange, fir, and lavender—refreshing after the gym, beautiful for taking off makeup, just amazing.

Ursa Major

essential face wipes

goop, $24

SHOP NOW
For Body and Intimate Areas

Gentle enough to cleanse even your most sensitive areas but powerful enough to wipe down your entire body after a Tracy Anderson workout, these generously proportioned biodegradable cloths leave skin thoroughly cleansed, refreshed, and super soft. Made with soothing tea tree oil and witch hazel; honeysuckle and clary sage extracts; and ultramoisturizing jojoba, coconut, and grape-seed oils, they're brilliant for the makeup bag, gym tote, or travel—they keep us clean, comfortable, and hydrated wherever we go.

Fur

Wash cloth

goop, $22

SHOP NOW

For the Airplane (and Other Emergencies)

Whether you use them as on-the-go face wash, as hand wipes, or to cleanse on planes, trains, etc., these individually packaged towelettes clean everything up, smell amazing, and leave skin feeling soft. The multipack—it includes a mix of lavender, lemon, orange, eucalyptus, and peppermint towelettes—is a great option if you can't commit to any one scent.

Herban Essentials

essential oil towelettes

goop, $16

SHOP NOW
The fact that clean wipes feel gentle and soothing on skin turns the whole in-a-pinch experience into a lovely ritual, whether you're smoothing away makeup after a long night or freshening up after a workout at the gym. The individual packets they come in, necessitated by the lack of dampness-inducing chemicals, make them brilliant for the makeup bag, the office drawer, or the back pocket—which is where we need them. (We're not in the habit of using them every day, and we deploy them mostly as a backup, to keep waste to a minimum.) We love their endless uses, their convenience, their cuteness, and their wild effectiveness, so much better than their conventional counterparts. A clean wipe feels more like an indulgence than a practical essential, but it's absolutely, delightfully both.