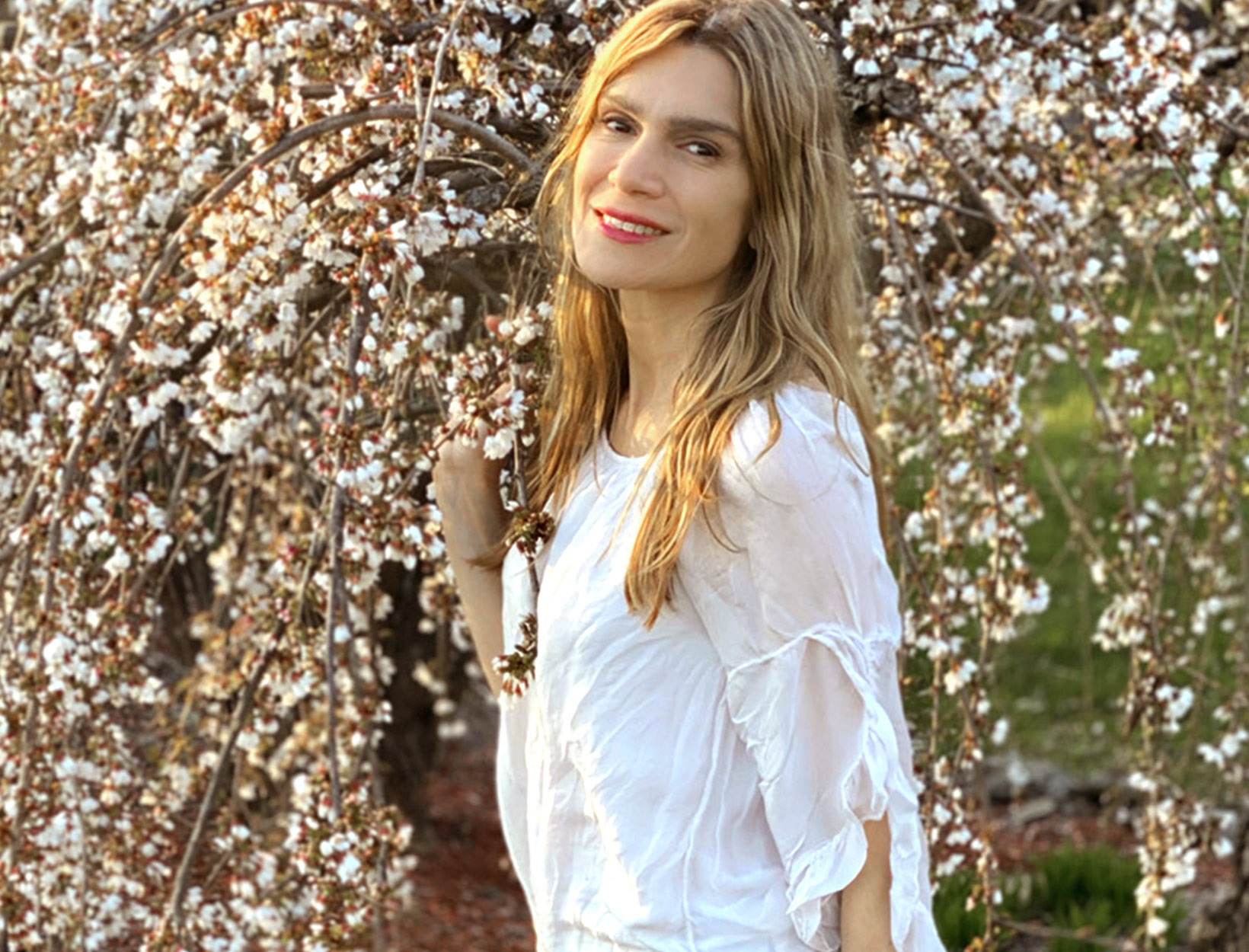 A Top Dermatologist Bottles Her Best Work
Known for a natural, you-but-better look, Dr. Macrene Alexiades is one of the most sought-after dermatologists in New York, with a packed Park Avenue practice. She's designed a clean skin-care line, MACRENE actives, with the goal of making her in-office services obsolete, using active ingredients that work synergistically to get maximum results. We're obsessed with the star product—a do-it-all cream packed with fifty active ingredients—not to mention a tinted moisturizer that delivers impressive skin-care benefits.
We're also a little obsessed with fifty-two-year old Alexiades, who holds three Harvard degrees, edits numerous dermatological journals, authored a textbook used in medical schools across the country, has been active in research and clinical trials for over twenty-five years, is a single mom to two kids, manages (and lives on, during the pandemic) an organic farm that supplies many ingredients for her skin-care line, and had the foresight to start a clean line ten years ago.
But we're even more obsessed with the cream itself. An update of her bestselling 37 Actives supercream, it contains over fifty active ingredients, each chosen to build on the efficacy of the others. There are the best research-backed peptides, top-grade forms of hyaluronic acid, amino acids and amino acid derivatives, stable forms of vitamins C and E and ferulic acid, antipollutant compounds, potent forms of resveratrol, superoxide dismutase, red algae, fatty acids, and more, in service of reducing the appearance of lines, wrinkles, redness, dryness, sun damage, and dullness, as well as shoring up barrier repair and scavenging free radicals. "The secret of my success is that I cover all my bases," says Alexiades. "No one eats a diet of just a few ingredients and expects optimum health, and I look at skin the same way. What's great about plant ingredients in particular is each one can include hundreds and even thousands of beneficial compounds, some of which aren't even fully understood yet. It's like when you drink green tea: You're not getting all the benefits from just this one nutrient within it—it's more like a symphony than a single note. The idea with the cream is to someday make my work in the office obsolete: The more you use it, the less you need me."
Every product in the line has to stand alone, she says: "Even if someone buys one product, I want them to see a difference in their skin. An example is the tinted moisturizer—it's made with forty-five active skin-care ingredients, plus the world's most expensive reflective pigments. If I'm packing light, I pack just the tinted moisturizer—while it's smoothing the look of my skin, it's delivering treatment at the same time. It's the one makeup that it's okay to fall asleep in!"
As much as Alexiades is concerned with results, clean was important to her at a time when it hadn't occurred to most people that there were potentially toxic ingredients in beauty products. "No one wanted to talk about clean when we launched," she says. "Retailers would take me aside and ask me to please not speak about the ingredients we didn't allow—phthalates, parabens, and the like. One actually gave me a list of specific ingredients I wasn't allowed to bash." Even without the clean messaging, however, her original 37 Actives cream sold like hotcakes. "The nice thing about being a doctor is you impact people on a day-to-day basis, but I wanted to impart what I know more widely," she says. "I love the idea of replacing procedures with plant-based skin care."
As she updated the cream from thirty-seven to fifty active ingredients, she refined the entire formula. "We've raised it to another level," she says. "We got rid of EDTA and polysorbate 20, for example, and added in ingredients that reflect the very latest science, like lipo-encapsulated highest-grade resveratrol, while replacing silicones with an organic olive derivative. I'm constantly updating my formulas—when you compare that to a cream that's been the same formula since the '90s, it's almost not fair. A lot has been discovered in skin care since the '90s."
Packaged in recycled-glass jars and printed with biodegradable inks, the whole line is also state-of-the-art in terms of sustainability. (The brand recently won the Total Eco Package award from Elle.) "The farm is the foundation of everything I do, and it's why we're so passionate about sustainability," says Alexiades. "I'm out here, sticking my hands in dirt in the Hudson Valley, and that changes you."
But Alexiades doesn't sacrifice luxury for sustainability. "You can do it all," she says. "I'm never thinking of price point; I'm thinking of excellence."