My Morning Routine
"Going into Glam" at 5:30 a.m.
Created with Augustinus Bader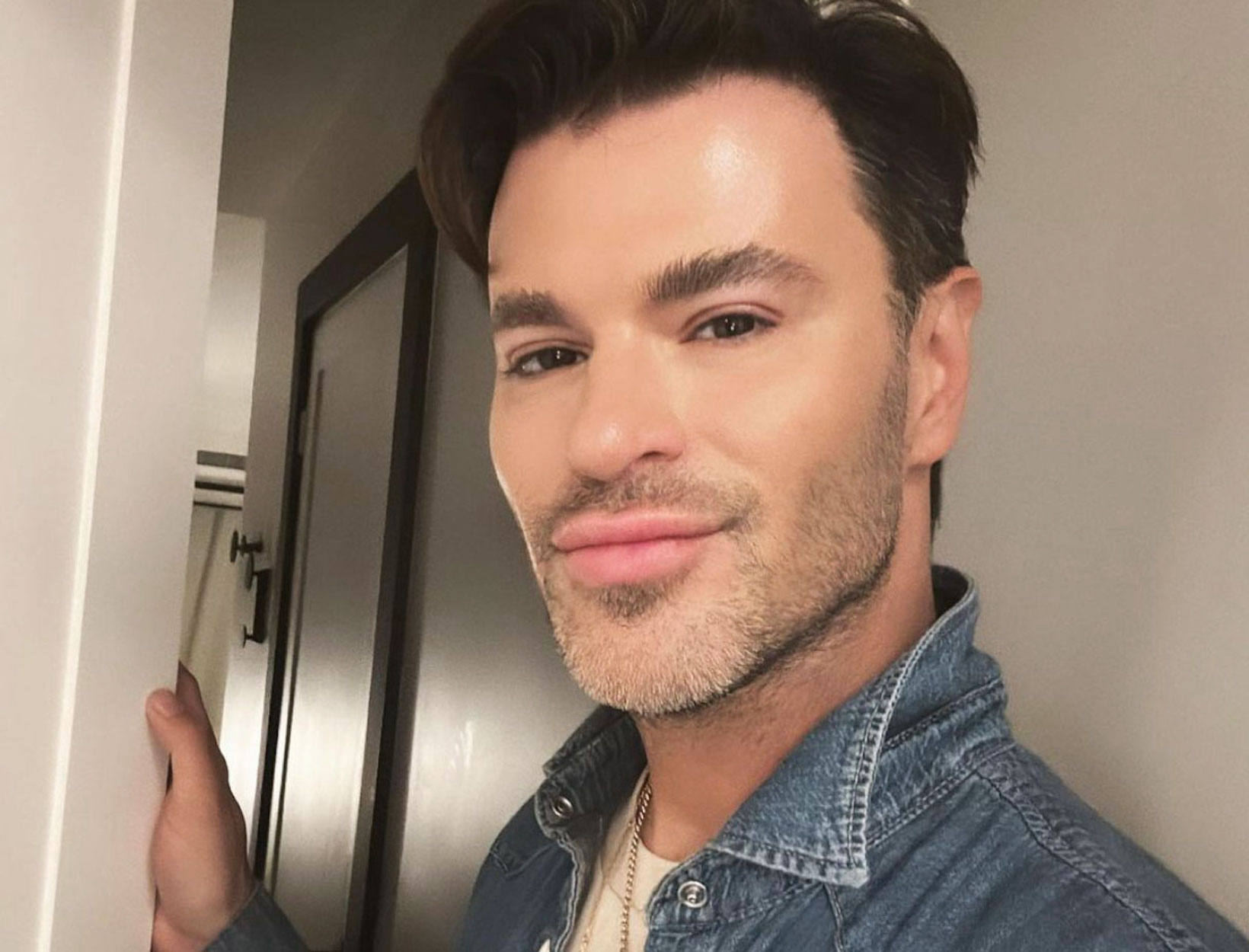 Lord Gavin McLeod-Valentine |
facial masseur and global ambassador for Augustinus Bader
He grew up in Aberdeenshire in the UK (yes, he is an actual lord), honed his skin-care techniques with a former geisha, and is famous for his sculpting, rejuvenating facials and incredible skin-care advice. His mornings in LA—he often walks to Erewhon for breakfast—are early and, perhaps unsurprisingly, heavy on the skin care, most of it Augustinus Bader, for whom he's the global ambassador. "Once I tried it, I couldn't deny the results," he says of the cult-favorite line.
McLeod-Valentine's routine actually starts the night before with retinol. "The new retinol serum has absolutely changed my skin," he says. "It gently but masterfully strengthens, and it's seriously smoothed some lines."
Along with his work as a celebrity facialist, McLeod-Valentine sits on many internal teams at Augustinus Bader, so he's often in early-morning meetings with European colleagues. "If I've got a call at 7 a.m., that means going into glam at 5:30 a.m. LOL," he laughs. Accordingly, he gets going early.
5:45 a.m.
I start my day with guided meditation. My husband, Atarah Valentine, is a certified hypnotherapist and life coach, and I subscribe to his platform, The Seed Level. I use his workshop "Rehearse, Recalibrate, Review" to set my intention for the day.
I spend 20 minutes on my HigherDOSE PEMF mat to ground my energy and expand my mind. I have studied kabbalah for 20 years, so I scan the Zohar every day and participate in Shabbat to soothe my mind and elevate my consciousness.
6:30 a.m.
Facial massage in the morning really helps energize my complexion and kick-start the drainage of the system to depuff, sculpt, tone, and illuminate the face. Augustinus Bader cleansing balm: It's the perfect combination of ingredients and textures for a facial massage routine. I use both my gua sha and cryo stick with it. At the same time that it's facilitating the massage, it's cleansing away the night. And twice a week, I use the goop exfoliating scrub.
6:45 a.m.
I take a shower. I have a very simple hair routine: I use Augustinus Bader shampoo, followed by ROZ conditioner. Then Augustinus Bader hair oil and leave-in before styling with texture spray and hair spray.
7 a.m.
After showering, I use the Augustinus Bader body lotion, and that's all—I'm unfussy with my body.
Then I pat Augustinus Bader The Essence on my face: It's this amazing exfoliating toner. I love the refined feel and look of my skin after I use it. Next, I smooth on this serum. Potent vitamin C, niacinamide, and multiple hydrators brighten my skin and give a dose of moisture that instantly removes fatigue.
Finally, I love the effects of this multitasker on my skin. The TFC8 addresses my skin-aging concerns, while the hydrating, nourishing ingredients give me an incredible glow.
7:15 a.m.
I get dressed. I'm certainly not edited with my wardrobe—it's crammed to the rafters with Ralph Lauren, which just fits me so well. I can throw anything together and it all works, so that's a time-saver for sure. Then I touch up my skin. I used to love playing with contour products when I was younger. Getting older, I want to look more polished. So after applying sunscreen, I finish the skin with Westman Atelier Vital Skincare Complexion Drops. If the sun's shining, I add touches of Westman's bronzer to give me a bit of a tan.
7:30 a.m.
If I've got early meetings, I'm ready. If not, I love to take a stroll around my neighborhood, watching the morning squirrel and bird activity and literally stopping to smell the roses when I can. I meander and find my way to Erewhon to get some caffeine and breakfast. I used to listen to music or podcasts, but now I allow myself to listen to the sounds of the city. My husband also told me to not wear sunglasses for the first 20 minutes to get early-morning sunlight passing through my eyes.
8:30 a.m.
I'm a recent cancer survivor, and it's been so important for me to reclaim authority over my body and reframe my relationship with it. Four times a week, I work out with Sky Kawai in LA doing full-body conditioning and strategic weight lifting (the actual time I do it depends on my meetings and work schedule that day). A couple of my clients recommended Sky, and he has transformed my body and relationship with food in two months.