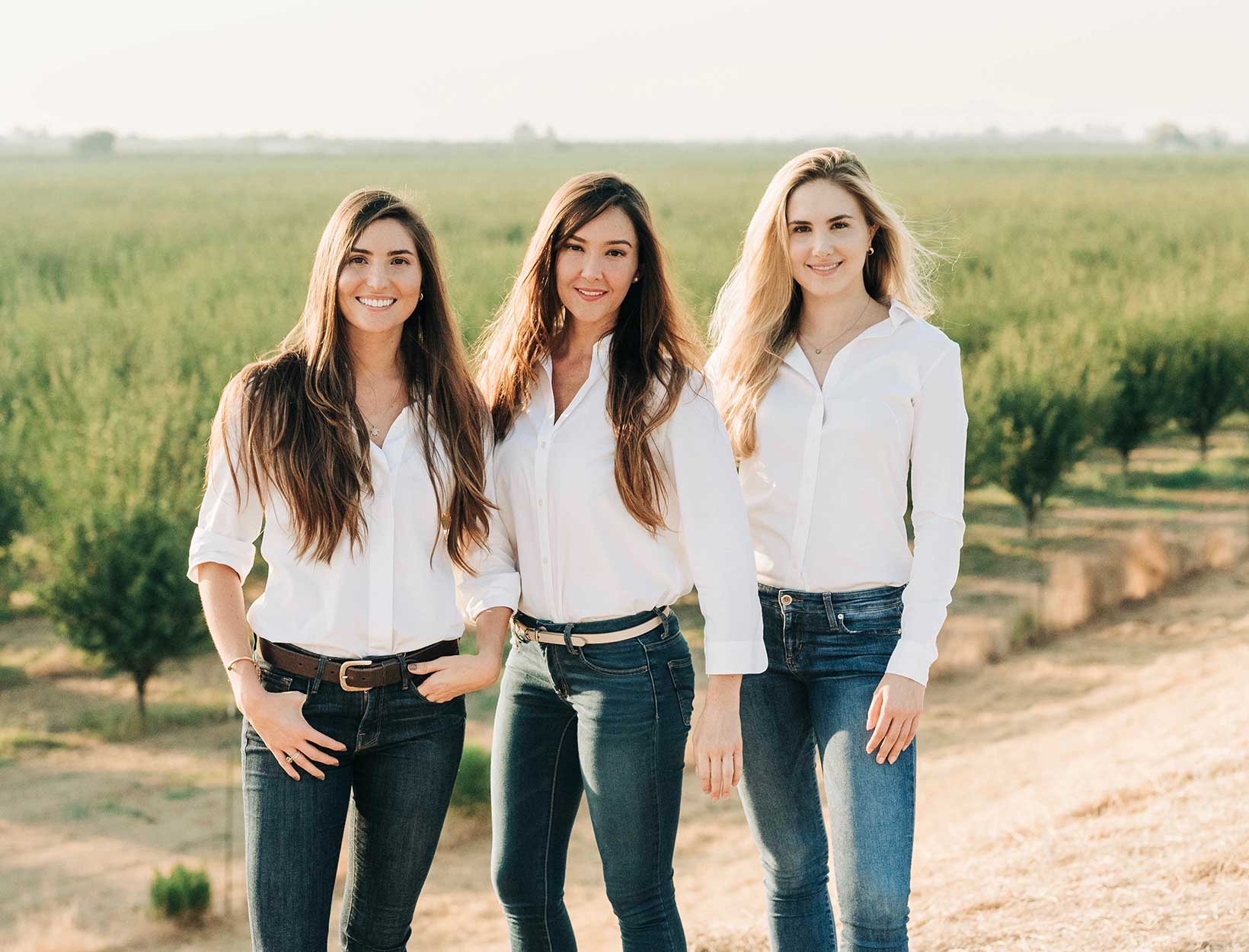 A Single-Ingredient Face Oil
That's Moisturizing, Nourishing,
and Pure Magic on Skin
The bottle of plum-seed oil looks like any other face oil. But the second you smooth a bit between your fingers and onto your face, you feel how remarkable it is: A silky combination of ultramoisturizing but light and easily absorbable, it leaves your skin nourished, hydrated, plump, and glowy. Plus, it smells faintly of macaroons.
It's also full of skin-friendly nutrients and about as sustainable as it gets: Dreamed up by three sisters (pictured above), the oil is cold-pressed from organic plum seeds that were previously part of the waste stream. "We were just throwing away these antioxidant, moisturizing powerhouses," says Jacqueline Taylor, who founded Le Prunier with her sisters after growing up on the family plum farm.
In Japan, the plum is considered a superfood; in the Caucasus region of Western Asia, it's been known as "the fruit of life" for centuries. And in 1916, the Taylors' great-grandfather started farming them in California's Central Valley—and the family has continued to do so, uninterrupted, since then. In 1985, the farm went fully organic, and it remains a sought-after source for fresh plums and prunes internationally, particularly throughout Asia.
The sisters grew up working in the plum groves, slowly learning every aspect of the business, but they went their separate ways with their careers. Jacqueline became a raw and vegan chef and eventually found her way to work at a venture capital firm, Allison became a fashion marketing exec, and Elaine went into the family business. But a century after their great-grandfather started the farm, the sisters founded a second business centered around the same plum groves, called Le Prunier. "We'd always known how good plums were for health, but we started discovering the skin-care benefits of pure, organic plum-seed oil," says Allison.
"When we realized we'd been paying people to cart away this seed that had the potential to transform our skin, a lightbulb went on," says Jacqueline. As they began working with chemists and experimenting with the plum-seed oil, they found they were thrilled with the results. "It's of course beautifully moisturizing, and we saw brightening as well," says Allison. "Elaine has really sensitive skin, and her skin absolutely thrived on the oil. I even use it on the ends of my hair to protect against heat damage, and as we started giving it to people, we found aestheticians and dermatologists were using it after laser treatments and peels for their clients."
And so Le Prunier was born. "The three of us always knew we wanted to work together, to do something separate from our dad's business and use all of our combined experience to really innovate," says Jacqueline. Now the three have plans for more clean, nontoxic, organic plum-seed-based skin treatments. "We've gotten such great results with the oil, so we're super excited to keep working on the power of the plum."