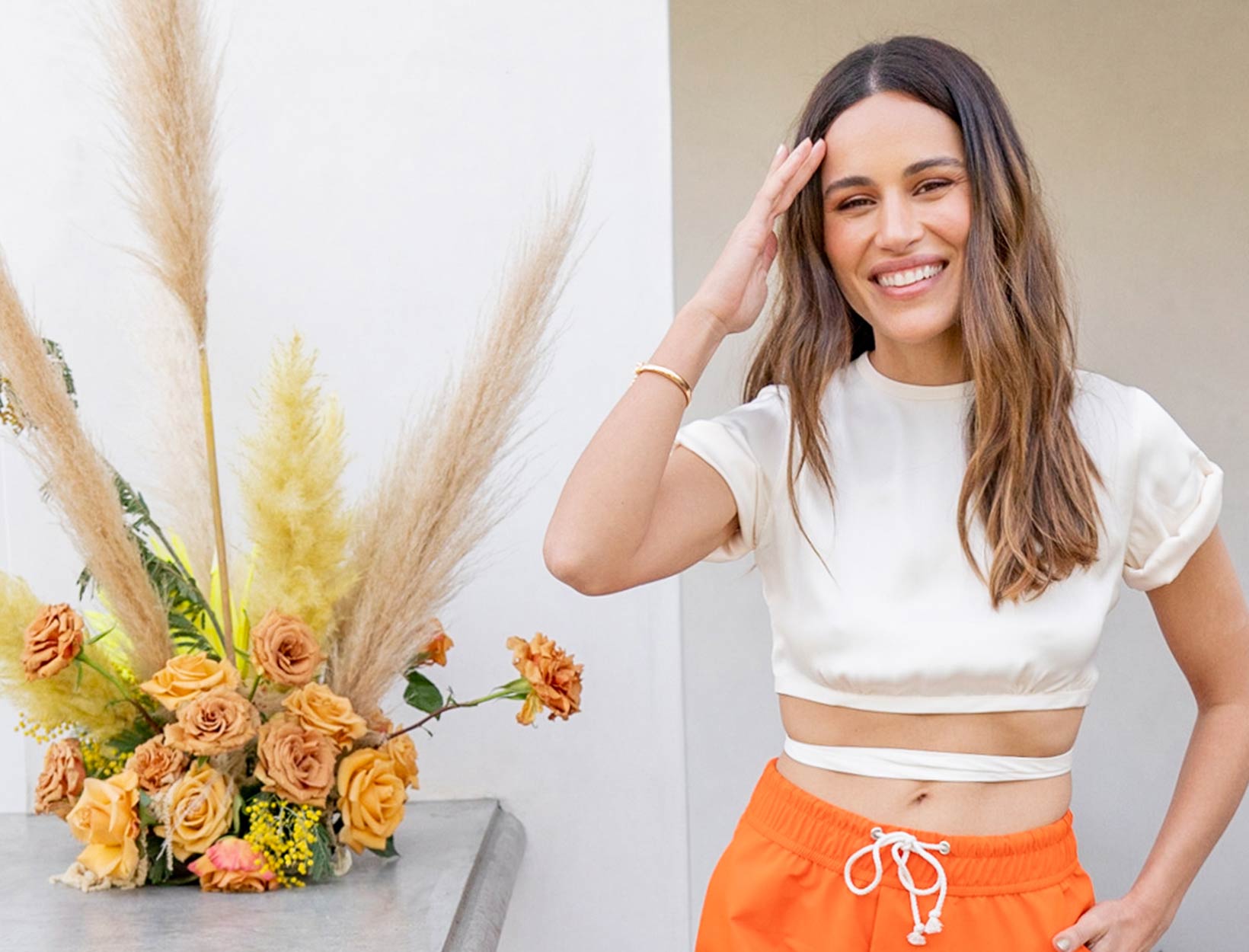 My Morning Routine
My Morning Routine:
A CEO's Workday
Now Includes Homeschooling—
Here's How She's Coping
Sheena Yaitanes
founder of Kosas
Sheena Yaitanes is (as always) running Kosas, which she founded. But now, like many of us, she's doing it remotely—and adding childcare, meal prep and cleanup, and homeschooling to her plate. "I'm usually up by 7 every morning, starting my day with this one particular coffee in my favorite mug," says Yaitanes. "Then I meditate, do some yoga, and get my six-year-old daughter off to school by 8. That's of course all out the window—so many parts of my routine are disrupted right now. The homeschool situation, in particular, has really changed things. When the day feels unwieldy, I find that if I'm able to keep to some part of my routine, I feel way more grounded. Though some days, the only part I manage to maintain is just having my coffee in my favorite mug."
7:45 a.m.: After coffee, I love to dry brush, then a shower with the eucalyptus Nécessaire body wash. When I get out, I put on lotion while my skin is still damp. Today, though, I had no shower, hadn't even had a chance to change yet, and had to get straight on calls. But I know I have another chance tomorrow, and if it doesn't happen, I have another chance the next day. It's never too late to get back to my routine.
8:30 a.m.: All the postshower skin care that I used to love doing in the mornings, I will definitely be doing over the weekend when work is off the table, if I don't get to it every day of the workweek. I like to put on GOOPGLOW Microderm, then a gentle cleansing oil, taking my time to massage the deeper muscles in my face. Next I pat on a serum, and I finish with True Botanicals face mist.
9 a.m.: The first couple days I wasn't putting on my makeup, but on the third day, I did a pared-down version of my regular routine: tinted face oil, concealer, and our cheek duo in Tropic Equinox. My skin definitely looked better, I felt better, I enjoyed the meetings that day, and I didn't feel the need to turn my camera off. On a day like today, when I haven't showered, I'm seeing myself in the camera during meetings, and I'm turning that camera off. In real life, you're not walking around with a mirror looking at yourself all the time. Now you're in for the truth!
9:15 a.m.: Off to my computer for work. In the beginning, everything felt really disorienting, even though my house was already my office, so I was used to having people here every day working. Seeing people on the team break for lunch would remind me to stop for lunch, but all that's now missing, so I'm literally scheduling it in. I'm also realizing the importance of things that keep the family glued together, like dinnertime. Dinner is a really important cue that the day has ended, because I never work after dinner. So even though planning and making meals is hard, it helps, too.