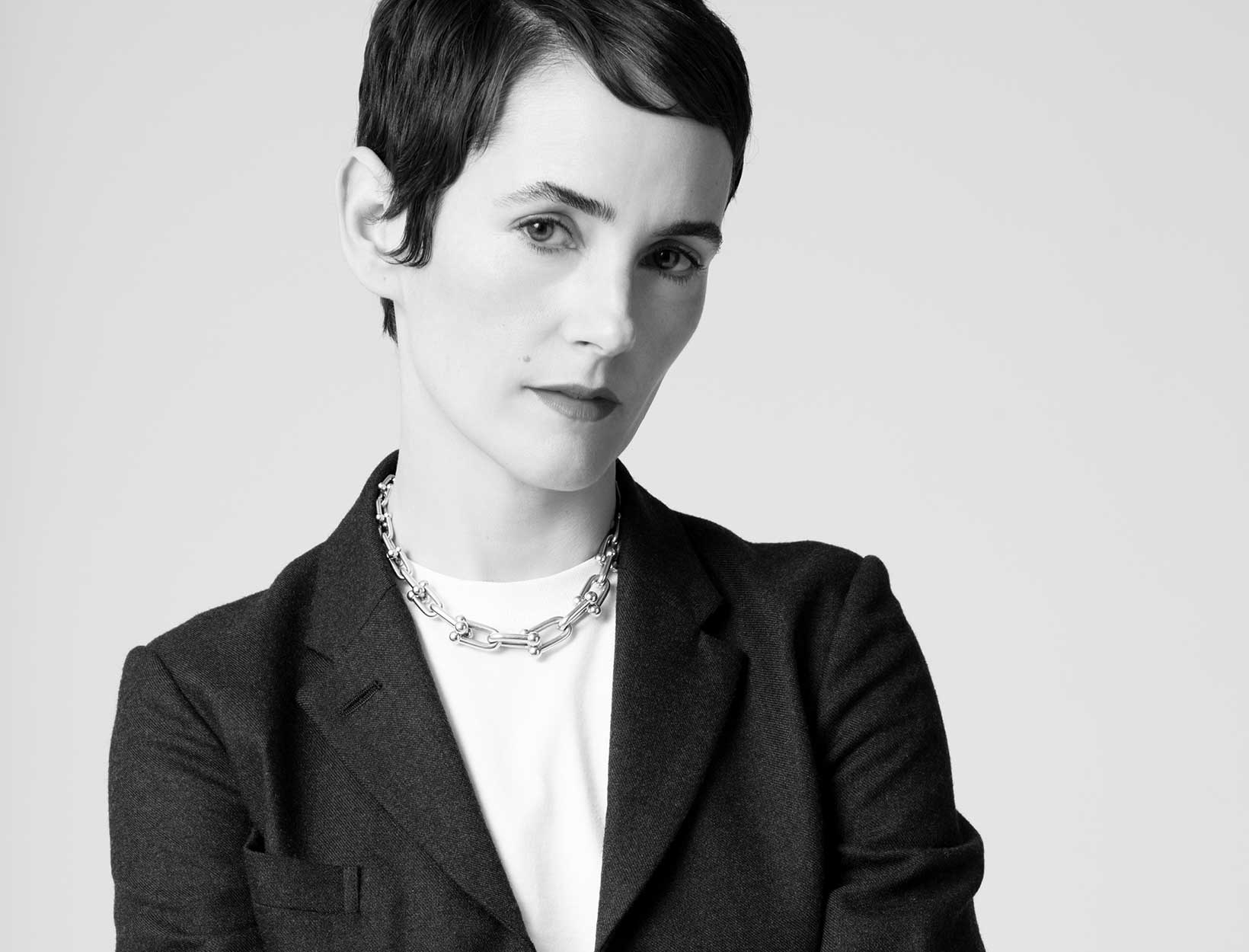 MY MORNING ROUTINE
Glowy-Skin Serum, Pink-Salt Shampoo, and the Perfect Orange-Red Lip
KARLA WELCH
|
LA-based stylist
When you see Tracee Ellis Ross, Oprah, Elisabeth Moss, or America Ferrera looking particularly smashing on a red carpet, chances are Karla Welch is the stylist behind the look. Whether they're wearing a thigh-skimming Balmain mini, a flouncily tiered Brock Collection number, or something gorgeous and jet-black in support of Time's Up (Welch dressed eight clients for the 2018 Golden Globes, as well as Anita Hill for an Oscar party that year), Welch's clients always look supremely themselves.
She's super busy. Especially with the launch of Wishi, Welch's new personal styling app that sets up users with top stylists to help them get dressed. "I work all the time," she says. "It's that freelance/start-up mentality, where you don't really ever check out. But I'm trying to put my phone away from when I get home through dinner or at least for my teenage daughter Clem's bedtime." To cope with the dizzying schedule, Welch keeps her own look to something of a uniform: breezily crisp, easy outfits that fit most situations she finds herself in. "I'm all about my classic pieces: vintage 501 jeans with a x Karla [Welch's three-year-old clothing brand] sweatshirt. That sweatshirt literally took me two years to perfect," she says. "I also love a T-shirt and a blazer. Either way, I like to keep my skin pretty bare, though adding a red lip always seems to help set the tone."

goop-Favorite Red
With or without the lip color, Welch's skin is flat-out amazing-looking; here's how she sets it up for a day of glowing good health.
6 a.m.: Let's be honest: I hit the snooze. A few times.
6:20 a.m.: I'm up! I try to exercise every single day. Sometimes I go to a 9 a.m. Pilates class, but if not, I'll jump in the pool and bang out twenty laps or do a twenty-minute workout with the Mirror, the at-home fitness system that I'm the fashion director of. Then I check early emails from NYC and Europe.
7:15 a.m.: My husband, Matthew, is a saint and is usually up getting our kid breakfast—mornings with a teen are definitely challenging. I would still rather be sleeping, but I get myself into the shower. Once a week, I scrub my scalp with the goop Himalayan Salt Scalp Scrub Shampoo—it really gets the buildup off. I keep a bucket in the shower to catch all the excess water for my plants.
7:20 a.m.: I pop some High School Genes vitamins from goop. I hate vitamins, but I get these down because they work.

I'm pretty low-key but very high-maintenance when it comes to my skin. I start with serum and alternate between the Dr. Barbara Sturm Hyaluronic Serum and iS Clinical GeneXC. Then I smooth on Dr. Barbara Sturm face cream and finally sunscreen. I put the leftovers on my hands.
This takes like four minutes. Then I brush my brows with my Chanel spooley. I get plucked by Jackie Shepard at Chroma in LA—I'm brow obsessed. I have zero makeup skills, but I do like a lip, always an orange-red.
And sometimes I'll throw on some mascara.
7:30 a.m.: In the meantime, I've brushed my hair into place and added some hair oil. Once it's dry, I put on pomade and sort of sculpt it all into place.
goop Favorite

goop Favorite
7:45 a.m.: Out the door to take Clem to school. Then my most favorite time of the day—coffee!
8:20 a.m.: Once I've dropped off Clem, I usually sit in my car and bang out any urgent emails or take a call from my Wishi offices in NYC. Wishi is an app I created to help people figure out what to wear. Users get advice from professional stylists in real time, and they can upload their closets and also get suggestions on new items. I think it's so fun to work and create a relationship with someone who can help you feel great about your style. I have Wishi stylists make me looks when I travel—it's a lifesaver.
9 a.m.: Three times a week, I take a private Pilates class.
10 a.m.: I head to my studio to meet with my team, discuss everything we have going on, and get going with the day!