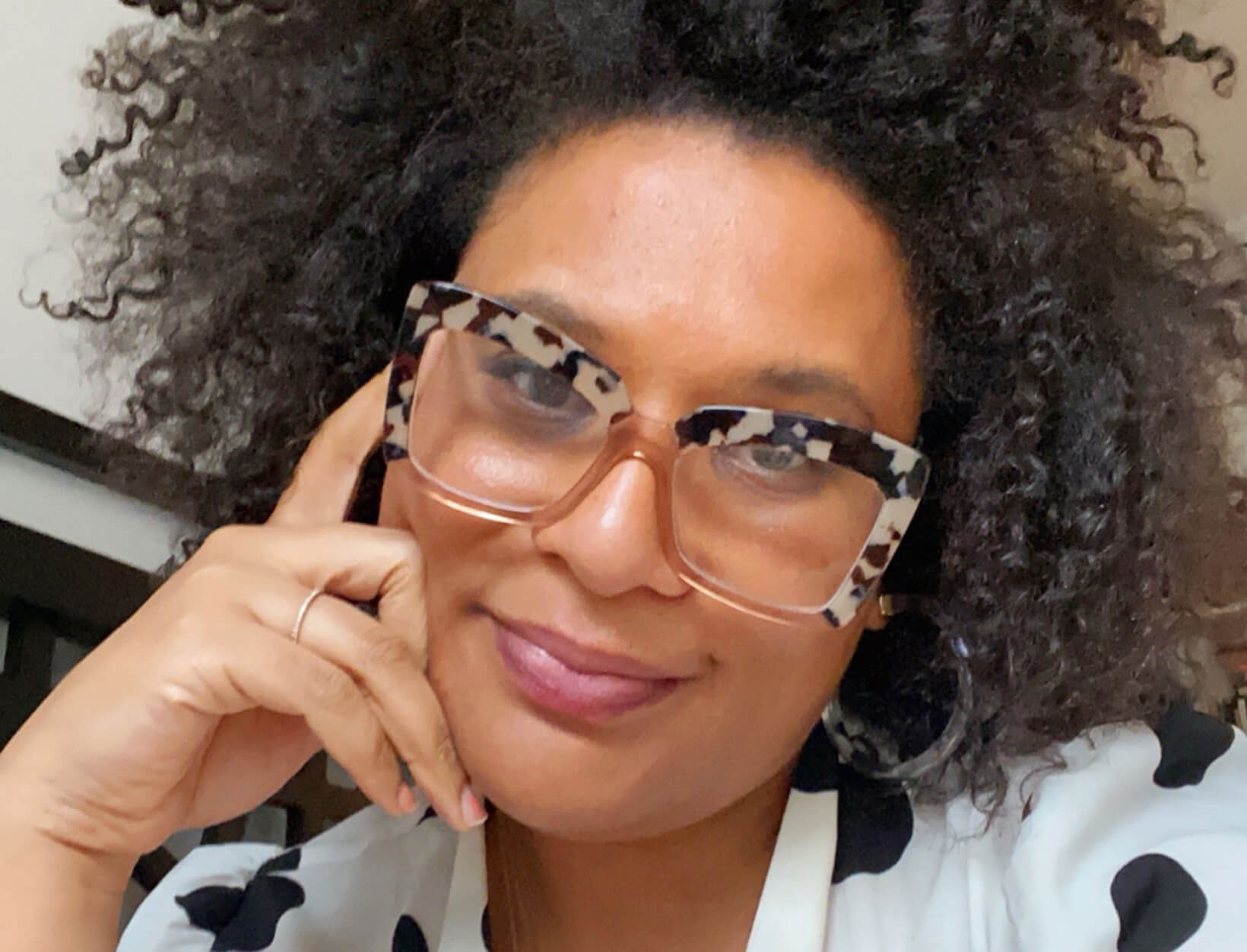 The Beauty closet questionnaire
Talking to Your Hair, Black Girl Magic, and Why Beauty Is Charged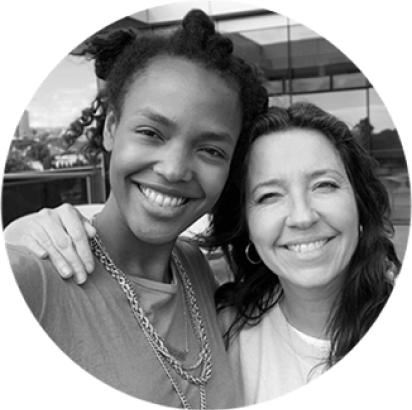 goop beauty editors Jean Godfrey-June and Megan O'Neill love to ask—and answer—questions. On their podcast, The Beauty Closet, they're doing both. To familiarize you with each week's guest, we came up with a goop beauty (and life) questionnaire.
This Week We're Talking To:
Julee Wilson, beauty director at Cosmopolitan magazine
Julee Wilson is an expert on everything from glowy skin, breakouts, and self-tanner to box braids and defining curls so they look as killer as her own signature halo (that's Wilson, above—a woman who has seemingly never suffered a bad hair day). As our first guest on the third season of The Beauty Closet, Wilson gave us life and career advice—somehow dispensed with equal parts soul, conviction, and humor—that was as mesmerizing as her (amazing) skin and hair tips.
We talked about how the Black Lives Matter movement is changing the beauty industry, why being an expert means understanding all skin and hair types, how to fight imposter syndrome by, as Wilson put it, "leaning into our dopeness," and why love is the antidote to racism, in and outside of the beauty world. "I know I'm supposed to 'go high' like Michelle Obama says, but I'm still working on it—I go high slash medium," Wilson laughed. "It's hard not to be just angry at the violence all around us, but I have a voice and influence and a platform, and I'm going to make sure I use it to show Blackness in a celebratory light."
Along with all her life wisdom, Wilson's beauty wisdom is pretty incredible—so we couldn't wait to send her the goop beauty questionnaire.
First job?
Editorial assistant at Real Simple magazine.
Essential clean beauty products?
Tata Harper Elixir Vitae, Vintner's Daughter Active Botanical Serum, everything by Beneath Your Mask, Glow Replenishing Face Wash from Pholk Beauty, and Dr. Bronner's Castile Soap.
Currently in your goop shopping cart?
Karité Hydrating Body Cream and Cinnamon Projects 7 AM Incense.
Mentor?
Many! Jackie Monk, Bethann Hardison, and Michaela Angela Davis, to name a few.
Perfect Sunday afternoon?
Brunch at my favorite restaurant with a group of great girlfriends, followed by a quick spa moment, and then home to get cozy on the couch with my boys (hubby and son) to watch a movie—with a glass of wine in hand, of course.
Go-to weeknight recipe?
Pasta with sausage and broccoli rabe in spicy olive oil. Parmesan cheese on top.
goopiest moment so far?
Lighting my This Smells Like My Vagina candle while soaking in a bath filled with lots of yummy bath oil.
Lipstick or lip balm?
Lipstick.
Instant glowy-skin trick?
The amazing resurfacing mask from Tata Harper.
Face oil or face cream?
Both! And together. #HydrateAndSeal
Best trick for curly hair?
Tell your curls you love them, and do it often! It helps them thrive.
Bath or shower?
Bath. I'm manifesting my dream tub—one in which my size 16 body fits comfortably and can move around with ease.
Do you wear sunscreen while working from home?
Yes! Always. Sunlight comes in through the windows.
Best breakout fix?
ZitStickas and prayer.
Quarantine date-night makeup look?
Fluffed-out Afro and a bold lip. Simple yet striking.
Wouldn't leave home without?
One of my many MZ Wallace bags, a mask, hand sanitizer, my cell phone, and a journal.
Things you buy in bulk?
Le Pen marker pens and candles.
Favorite book?
Anne of Green Gables by L.M. Montgomery.
Preferred form of exercise?
Dancing (specifically twerking).
Proudest moment?
Giving birth to my son, Orion, and anytime my parents FaceTime me to say they read and loved one of the features I've written.
How did you spend your last vacation?
Two weeks on Martha's Vineyard (my happy place) with my whole family. We do it every August, and it's the time I look forward to the most every year.
goopiest thing you'll never try?
Anything involving jumping into freezing-cold water. Brrrrrr!
What would you put on your neon sign?
Go forth and be dope!
How often do you recharge your crystals?
Not enough. Probably every four months.