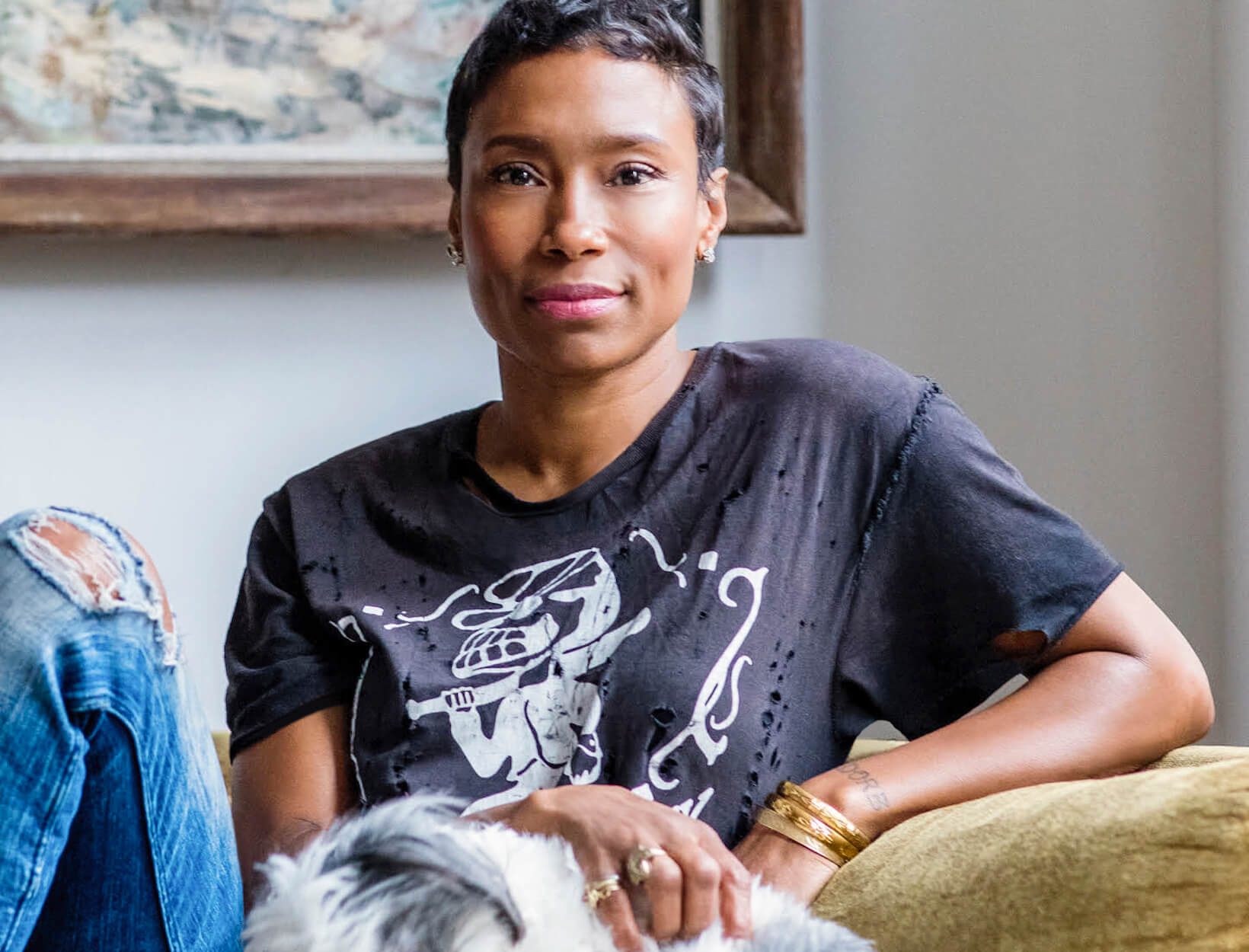 THE BEAUTY CLOSET PODCAST
Love How You Look, No Matter Who You Are: A Beauty Entrepreneur and LGBTQIA Activist on Identity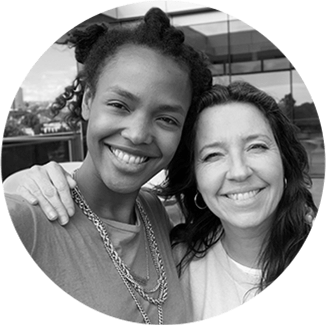 goop beauty editors Jean Godfrey-June and Megan O'Neill love to ask—and answer—questions. In their podcast, The Beauty Closet, they're doing both. To familiarize you with each week's guest, we came up with a goop beauty (and life) questionnaire.
THIS WEEK WE'RE TALKING TO:
Jodie Patterson, LGBTQIA and human rights activist, author, cochair of the Human Rights Campaign Foundation board, and beauty entrepreneur
Life is always changing, points out activist, author, founder, and mom Jodie Patterson—so you have to adapt. After multiple careers (in fashion, beauty, retail, and…the circus), five children (one of them transgender), a TED Talk, and two books (The Bold World and Born Ready: A Boy Named Penelope), the incredibly stylish cochair of the Human Rights Campaign Foundation board is happy to share how she does it on the newest episode of the Beauty Closet podcast. How to make yourself and your kids feel beautiful is one of her amazing, totally doable tips; how to see hair as love is another. And of course, we had to know how she gets her glowy skin (believe it or not, she's fifty).
In wide-leg cropped jeans, a furry anorak with a crossing-the-tundra air, and pristine white high-tops with the laces elegantly looped around her ankles, she is also one of the chicest women we know, not to mention the most chiseled. "Yoga!" says Patterson, who believes that actual physical flexibility helps with mental flexibility.
We talked about how flexibility eases difficult conversations, where beauty (physical appearance) comes in when you're growing up transgender, why terms like "ethnic aisle" are misleading and useless, and how to own your identity even when you feel marginalized. "There are moments when you feel worn down by identity," says Patterson. "I have that feeling when we walk into a room as a queer black family. I used to think, Oh, gosh, this is a hard life to live. But now, I think, This is so great—nobody knows what we know as a queer black family. Find the upside." We could've talked to her all night, but she had to rush home to prepare for a speaking engagement. We did manage to squeeze a bit more brilliance out of her when we sent her the goop beauty questionnaire.
Lipstick or balm?
Both. Always balming and lipping together. Both.
goop picks
Instant great-hair trick?
I steam my hair and scalp with my clothing steamer.
Currently in your goop shopping cart?
GOOPGLOW Morning Skin Superpowder and the Black Pepper + Rose Hip body oil.
Perfect Sunday afternoon?
Olives, cheese, salami, a movie, a book, my pup, my boyfriend, and my kids.
Date-night makeup look?
Red lips and a clean, bare face.
goop pick
Glowy-skin trick?
Good sex and a good face roller.
goop pick
What would you put on your neon sign?
A knockout, in all ways.
Wouldn't leave home without?
My Clare V. fanny pack, a book, my cell.
Favorite yoga pose?
Pigeon.
Face oil or cream?
Oil all day. Multiple times a day.
goop pick
Favorite fabrics?
Cashmere and cotton.
Preferred form of exercise?
Running on the streets.
Drink of choice?
Tequila.
Essential beauty and grooming products?
Face oil, micellar water, nonpetroleum lip balm.
goop picks
Last time you used sunscreen?
In August on the beach on Martha's Vineyard. (I clearly underuse sunscreen…)
goop pick
Won't fly without?
My travel pillow and a small bottle of lavender essential oil.
goop pick
First job?
I've been working since grade school. I babysat, fed cats, answered phones at a modeling agency, assisted customers at a salad bar, and performed as an acrobat in the Big Apple Circus. My first womanly job when I paid my own rent was junior editor at The New Press. I've always loved the written word.
Mentor?
Bethann Hardison. I go to BA for friendship mostly but also when I need a different perspective. Like a zero-fucks perspective.
The things you buy in bulk?
Boys' socks. Boys' underwear. Boys' deodorant.
goop pick
How did you spend your last vacation?
Yoga ashram in the Bahamas: four hours daily of meditation, four hours daily of yoga, all vegan food. I slept under a tent with my boyfriend. We barely spoke. Held hands all day. It was magical.
Favorite book?
James Baldwin's The Cross of Redemption: Uncollected Writings.
Favorite movie?
I Am Love.
First celebrity crush?
James Baldwin.
Go-to weeknight recipes?
I love a fifteen-minute meal: sautéed string beans and celery with olive oil and garlic. Red quinoa with sautéed red onions and sundried tomatoes. Scallops and capers.
Proudest moment?
Birthing my kids. Selling a book. Being appointed a chair of the board of the Human Rights Campaign Foundation.