10 Easiest Tricks for Wide-Awake Eyes (from a Top Makeup Artist)
Written by: the Editors of goop
|
Published on: December 29, 2020
|
Updated on: December 29, 2020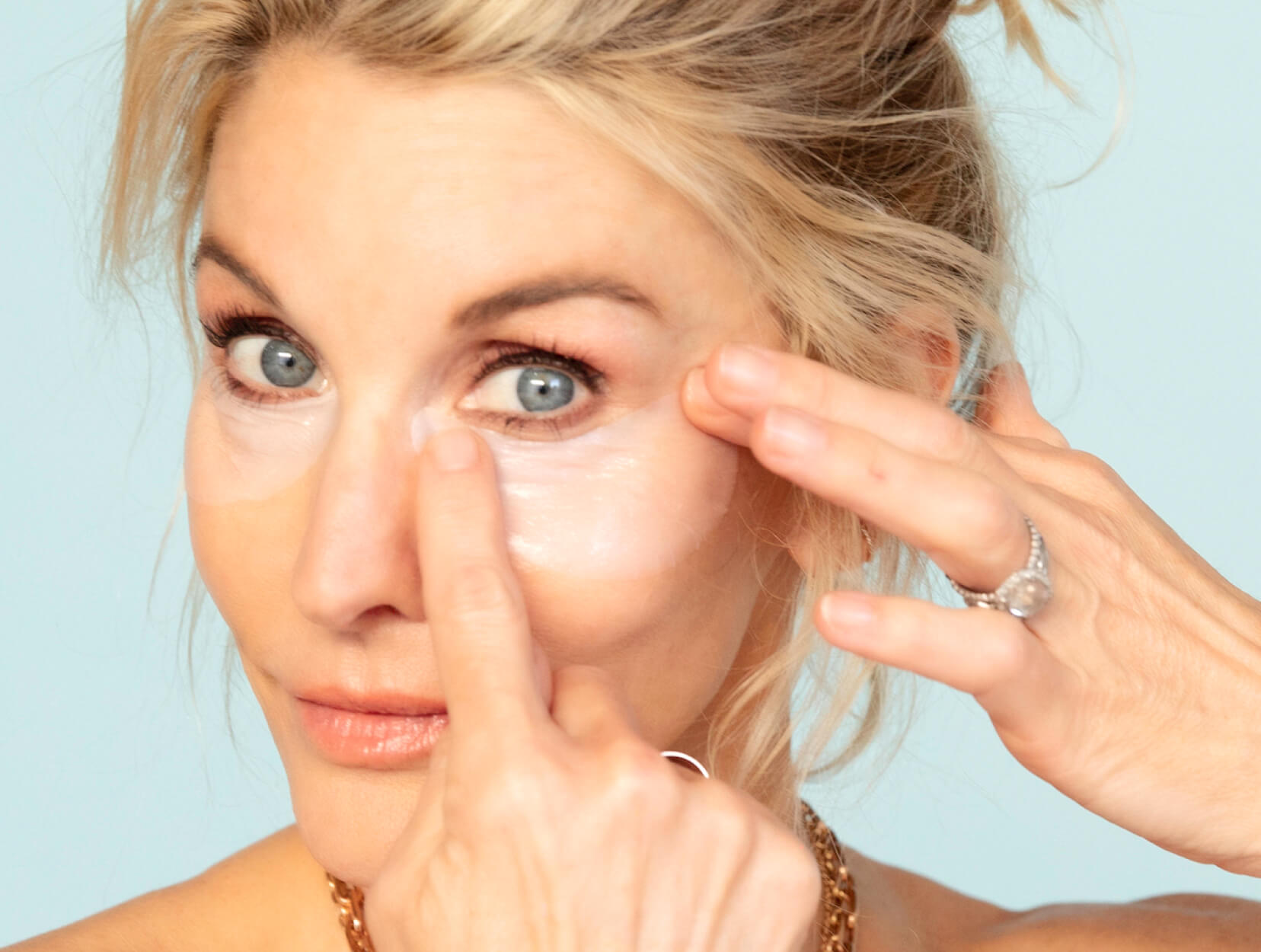 Try makeup artist Jillian Dempsey's new cooling prebiotic eye sheet masks —we leave them on clean skin for a few minutes in the morning, while we sip an oat milk latte and catch up on the news—and go through the day looking noticeably more fresh-faced and luminous. "We're torturing our eyes with all the extra screen time, and everyone is wearing less makeup right now, so these are meant to be the best little treat for your eyes," says Dempsey. "Of course, they're amazing for my red-carpet clients and brilliant before a big party (whenever those might happen again), too."
Dempsey is famous for fresh, effortlessly undone makeup. On top of still regularly seeing clients like Kristen Stewart and Leslie Mann and running her eponymous beauty company, she recently launched the brilliant new beauty app Fyfe, where you can try on makeup virtually using facial-recognition tech and watch some of the best makeup tutorials in the business (her team has shot about 300 videos so far) starring top makeup artists like Kate Lee and Molly R. Stern and hair gurus like Tracey Cunningham and Adir Abergel. "It's a lot right now, and my eyes show it first," she laughs. "Like everyone else on earth." Here, her ten—ten!—easy, instantly flattering, eye-brightening tips to leave anyone looking subtly (but significantly) fresher and more rested.
1
Start with an eye serum mask
Dempsey uses the new eye masks herself most mornings, as does her husband, actor Patrick Dempsey, who loves how extra-soothing they feel after storing them in the fridge (pro tip indeed). "You peel off the paper on both sides and stick one on under each eye," she says. "They're made of biocellulose, which has a skinlike texture, so they're pliable and don't feel like anything on—and they bathe your skin in milky serum that doesn't drip. I put my glasses on over the masks and go do my thing for fifteen minutes to give them time to work. They just sort of make you look better."
A blend of prebiotics, hyaluronic acid, and almond and camelina oils saturates the masks to hydrate, calm, and nourish skin, leaving the undereye area supple and glowy. "They're drenched in the serum," Dempsey says, "so you can peel them from your eyes and smooth them onto any frown lines for a few minutes, too."
2
Smooth and lift with massage
To optimize the effects of the eye serum masks, Dempsey uses them with her vibrating gold face-massage bar—the secret weapon she always totes with her to make clients look more sculpted, toned, and lifted, albeit temporarily. "Run the bar over the eye masks for a few minutes and the vibrations will help iron out and depuff the whole area," she says, noting that the sensation also happens to feel fantastic. "My husband was laughing at me this morning—he looks over at me, and I'm clutching the gold bar over my masks—even before I'd gotten my coffee! I use the bar to smooth out my entire face, but using it with the masks is my new thing, and it makes a real difference. If you don't have the bar, gently tap your fingers over the eye mask for a little massage, or use a jade roller or a gua sha stone."
3
Plump and smooth with eye cream
"If you've used a mask, you need less eye cream, but I love the combination of both. I go in with the GOOPGENES cream, tapping it especially around the crow's-feet," says Dempsey. "If you haven't done a mask, you'll want to use more, but the creamis rich, so you never need to use a lot. I love it."
Give any skin care you're applying a beat to melt in. "Make a cup of coffee, tweeze your brows, put on some lip balm—allowing time to let something work is my rule of thumb," says Dempsey. "Let's give our eyes as much love as possible right now, especially since they're the focal point even more than usual because we're covering up the rest of our faces with masks."
4
Use less concealer than you think
"If you think you need concealer, know that liquid formulas are easiest to put on but give the least coverage. If you need something more, move over to the big guy: cream concealer. The one from RMS is a little thicker and comes in a pot, so you can control how much you're getting out," Dempsey says. "You can even use a foundation, like the one from Gucci Westman. Either way, use only a little, only where you need it. The more product you apply, the more it can catch on fine lines and end up enhancing them. For glowy eyes, use a minimal amount of concealer."
5
Concealer is easy to tone down
If you've misjudged your concealer shade, Dempsey's got an easy fix: "Maybe it's too light or too pale, and you look like you have this white highlight going on under your eye—don't get frustrated," she says. "Swirl a powder brush in matte bronzing powder, tap some off so that it's not too loaded up, and sweep it under each eye to temper the concealer." The matte bronzer from Westman Atelier works on all skin tones, adding a subtle sun-kissed sheen.
6
Best eye-opening trick
"If you want to open up your eyes, place a dot of highlight on the dead center of your lids, then tap it out to diffuse it a bit," says Dempsey, who applies her lid tint in Shell to add luminosity to eyes, as well as to the Cupid's bow and upper cheeks. "Remember on the old soap opera Dynasty, the women would wear an insane amount of highlighter on their eyes? This is a waaaay pared-down version of that," she says.
7
Treat eye shadow like lip balm
For a little more oomph, smooth on a pigmented lid tint for a flattering, subtle wash of color. "These tints are lazy-girl makeup—the easiest five seconds you'll ever spend. You don't need any talent to use them. Just dab them over your lids as you'd use a balm," Dempsey says. "Worn-in is what I'm always going for. Even if you're applying makeup-makeup, you can do your eyes sloppily and then do a little cleanup, cottoning off what you don't need—that looks so cool."
Sun-Kissed Brown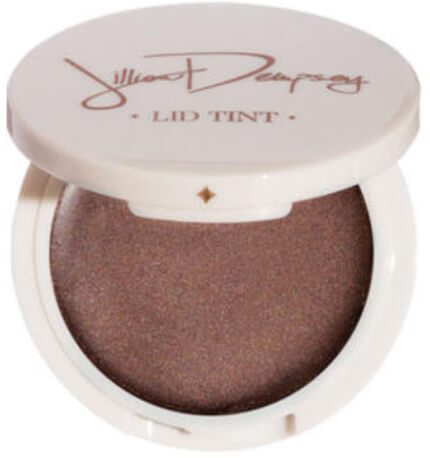 Jillian Dempsey
Lid Tint in Bronze
goop, $28
SHOP NOW
Super Subtle Berry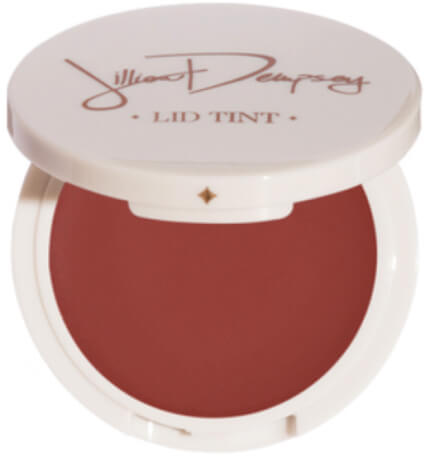 Jillian Dempsey
Lid Tint in Ruby
goop, $28
SHOP NOW
8
Lash curlers wake up your entire face
"I love lash curlers. They give your lashes a nice bend, and if you're trying to do less prep and skipping mascara, they make your eyes look open and alive," says Dempsey. "If you are doing mascara, I like the new one from Kosas."
9
Pencil liner between your lashes
Applying liner and then blending it in is the key to defining eyes naturally. "Draw on the liner by wiggling the pencil between the lashes, as if you're trying to fill in a line between each lash," instructs Dempsey, who prefers soft pencils for a more effortless look. "It's beautifully accentuating—and you can skip the mascara if you do a smudge of liner and blend it softly."
10
Self-care of all sorts shows up in your eyes
You can bathe in all the hardworking skin care you want and know all the makeup tricks, but the key to looking like your most vibrant, glowy self is how you treat your body daily. "I'm a workaholic—my nickname at home is Projects—but I love to box and punch it out in my boxing cage at home. I'll also just sort of run around my block when I'm rageful to get it all out," laughs Dempsey. "I don't drink any weird green-juice concoctions to make me sound cool. But I also don't smoke or drink. I don't eat anything with four legs. Sugar is the enemy, but it's December, so it's okay that we're all guilty of having it more this month."