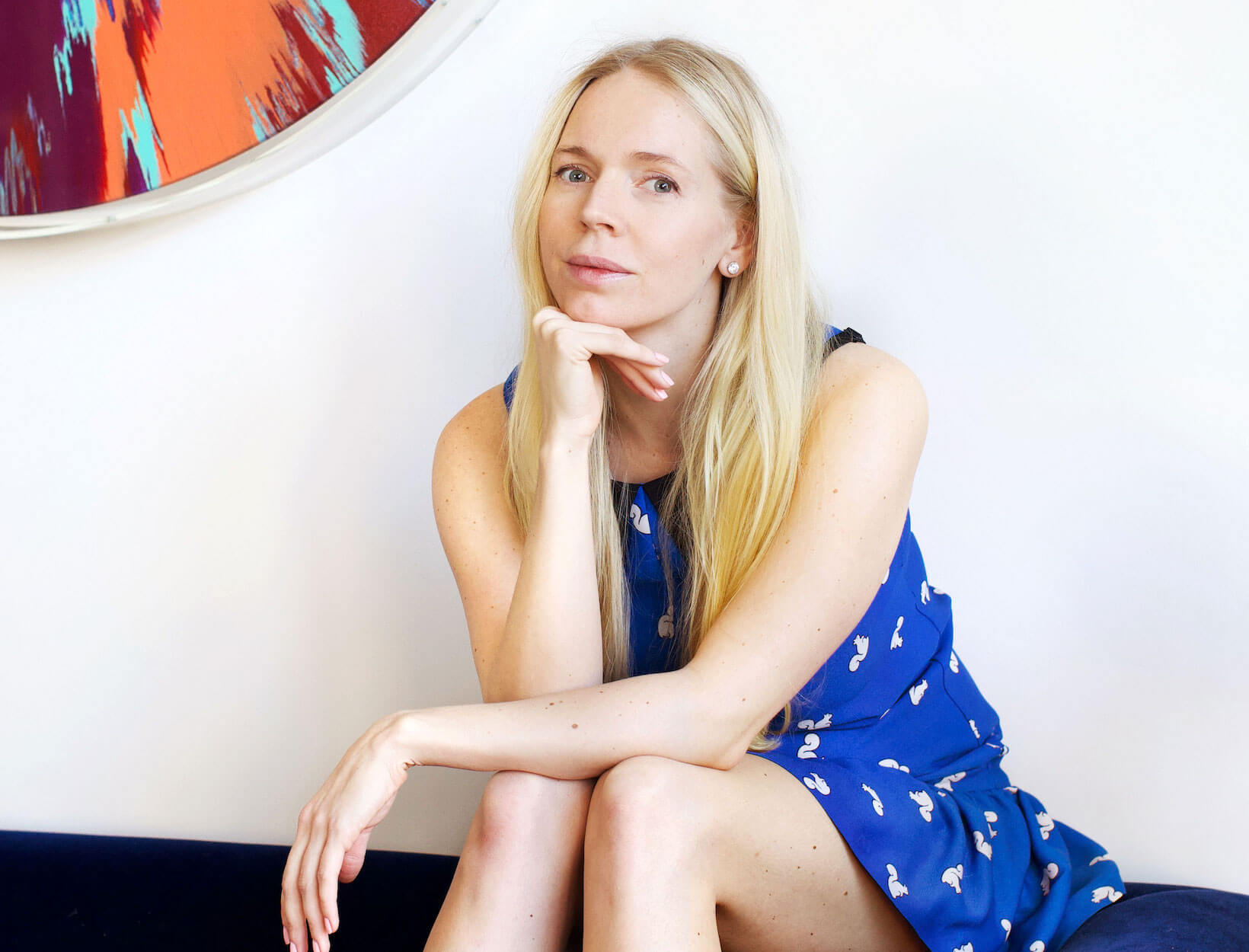 Photo courtesy of Miha Matei
My Morning Routine
Makeup-Free Skin Strategies from
a "Skin-Care Speakeasy" Founder
Jessica Bowers |
Aesthetician and creator of @westvillagelife
The sought-after NYC aesthetician Jessica Bowers has such an effective skin routine that she never wears makeup. She works at what she calls a "skin-care speakeasy" (you'd miss the hidden salon if you weren't looking for it), Bowers is a also single mom who runs the popular Instagram account @westvillagelife, which she started when she moved to the West Village a decade ago and fell in love with its beauty and charm. The account showcases secret gardens, favorite coffee shops, and gorgeous townhouses overgrown with ivy. "The West Village still feels like a small community, even though it's in New York City," says Bowers. "I grew up in the Midwest, so it's in my DNA to want to connect with others."
Her chic skin studio opened in October 2020 and has been booked solid ever since. Bowers offers customized facials (we love the classic illuminating facial), as well as treatments like microcurrent, scalp massages, and lash tints, which can be booked alone or as an add-on to any facial. What's surprising is not that she's busy but that her super simple skin routine yields such incredibly glowy results.
6 a.m.: I wake up early to make breakfast for my five-year-old son. It's the ultimate luxury to have forty minutes to myself in the morning while he's still sleeping. I pop a pain au chocolat in the oven for him and prep green smoothies for us to share.
7:50 a.m.: I drop off my son at school across town. I've become a huge fan of CitiBiking after school dropoff, so I get back to the West Village in no time. On days my son is with his father, I sleep until 7 a.m., wake up, eat a banana, take a shot of espresso, and go for a twenty-minute run on the West Side Highway. Then I head home for a quick shower and make my favorite "hot chocolate"—this antioxidant drink called CocoRinga.
It's a game changer.
9 a.m.: I see my trainer, Sophia, who has given me an ass that gets mistaken for a Brazilian butt lift (in the best way possible). We train at Willspace.
10:15 a.m.: I take another shower before I head to the office to see clients. I use Nécessaire body wash—I love the lightweight texture and the gorgeous but not overpowering scent.
Ever since I started using this Rahua shampoo and conditioner, my hairstylists (I see Jess and Ashley at Jenna Perry) tell me my hair seems healthier. I also use the G.Tox Himalayan Salt Scalp Scrub Shampoo twice a month. I love the idea of exfoliating our scalps as we do our faces. And the smell—it's like walking into the most luxurious spa.
Once I'm out of the shower, I love to smooth on this body butter—the silky texture is dreamy, and it absorbs instantly.
10:30 a.m.: Working in skin care, I've learned to keep my routine simple—I never wear makeup, so it makes my whole routine even easier and faster. After my shower, I spray Wild Bae Balancing Bamboo Spray on my face (it works like a toner), moisturize with goop Glow Lotion, and dab on MUTHA Up All Night eye cream. I always apply tinted SPF, then swipe on goop lip balm.
11 a.m.: I always prep my office, YFT Next Door with sage and incense (my favorite is 7 AM by Cinnamon Projects) before I see clients. I also like to pull a tarot card to see where I am at the beginning of the day. I work with the medical aesthetics doctor Yelena Yertesky, who does injectables at Clinique YFT. While my approach to skin care is holistic, we've found a way to combine our two techniques to create a full spectrum of skin care. I like to call myself a scientific hippie—we're clean meets clinical.
11:30 a.m.: My day officially starts. My days are fast and busy, but I absolutely love what I do.
goop pick

Inner Compass

Cards

goop, $55

SHOP NOW
11:30 a.m.: My day officially starts. My days are fast and busy, but I absolutely love what I do.