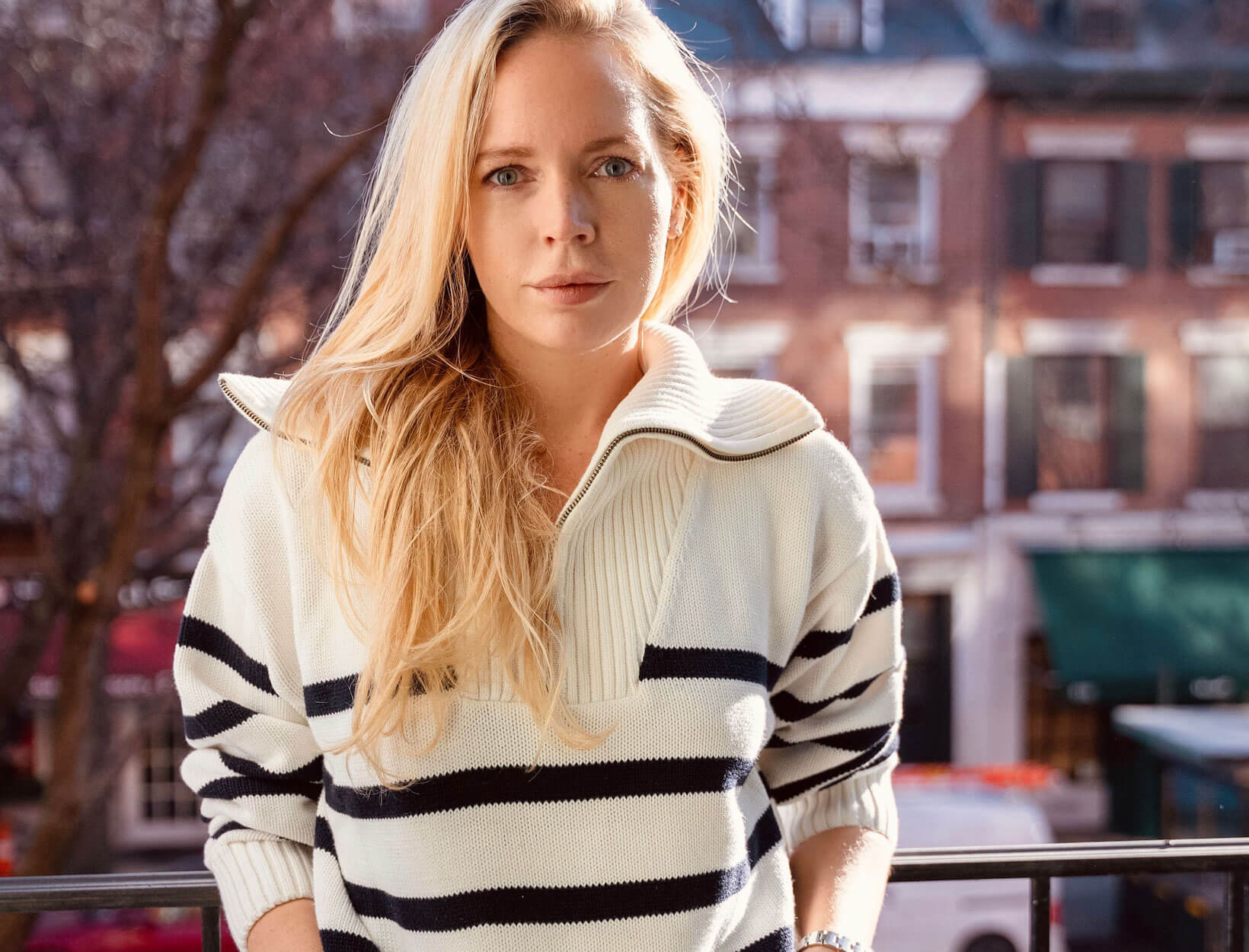 Photo courtesy of Kai Qiu
The Secret Ingredients of NYC's
Most Sought-After Facial
"Good sex, minimal stress, and twenty or so seconds of lip massage, whenever you remember to do it," are the skin and spirit boosters New York aesthetician Jessica Bowers swears by. She even devotes a portion of her new lavish facial—it combines powerful skin treatments with sculpting face massage and Reiki, plus a tarot card reading at the end as you slip back into your shoes—at her West Village "skin-care speakeasy" to treating the lips, an often-overlooked area.
"Treat your lips right, and your entire face looks more youthful," says Bowers, a single mom whose own plump lips and sparkling skin are her most powerful endorsement (in typical perverse facialist form, she says she's too lazy to wash off makeup and so doesn't bother with it). "I started including lip massage with my facials, and now, when clients get up off the table, their lips look so hydrated and supple, it's the first thing they comment on. It can almost look like you got a touch of filler. Massage gets stagnant energy flowing and helps plump up lines. And it's easy to do yourself."
3 Steps to Cushiony-Smooth Lips
1

"I smooth off dry skin with the French Girl sugar lip scrub—you can make your own by blending sugar, honey, and coconut oil—that alone brings life to your lips. Work it in with your fingers, lightly pinching your lips and going in little circles; do whatever feels good. There's no wrong way to massage," says Bowers. It works just as beautifully with any intensely hydrating lip treatment to plump lips and help nourishing ingredients—like the mango butter, hyaluronic acid, and gently exfoliating papaya enzymes in the overnight lip mask from ILIA—sink in.

ILIA

Lip Wrap Overnight Treatment Mask

goop, $26

SHOP NOW

2

"I exfoliate with goop's Microderm around the mouth, blending it in a bit more rigorously where there are wrinkles," she says, "since exerting some friction stimulates skin and makes fine lines look a little softer."

goop Beauty

GOOPGLOW Microderm Instant Glow Exfoliator

goop, $125/$112 with subscription

SHOP NOW

3

"I smooth on goop lip balm. It's rich, it's packed with amazing ingredients, and it feels great on. Sometimes I'll put some lip balm on and do a little massage, and that alone gives my lips a subtle hint of color," says Bowers. "That's my version of makeup."

goop Beauty

GOOPGENES Clean Nourishing Lip Balm

goop, $20

SHOP NOW
HOW TO DO THE FACIAL AT HOME
If you can't get to Bowers's fabled skin speakeasy in New York, this is the next best thing.