Introducing GOOPGLOW Microderm Instant Glow Body Polish and Afterglow Body Oil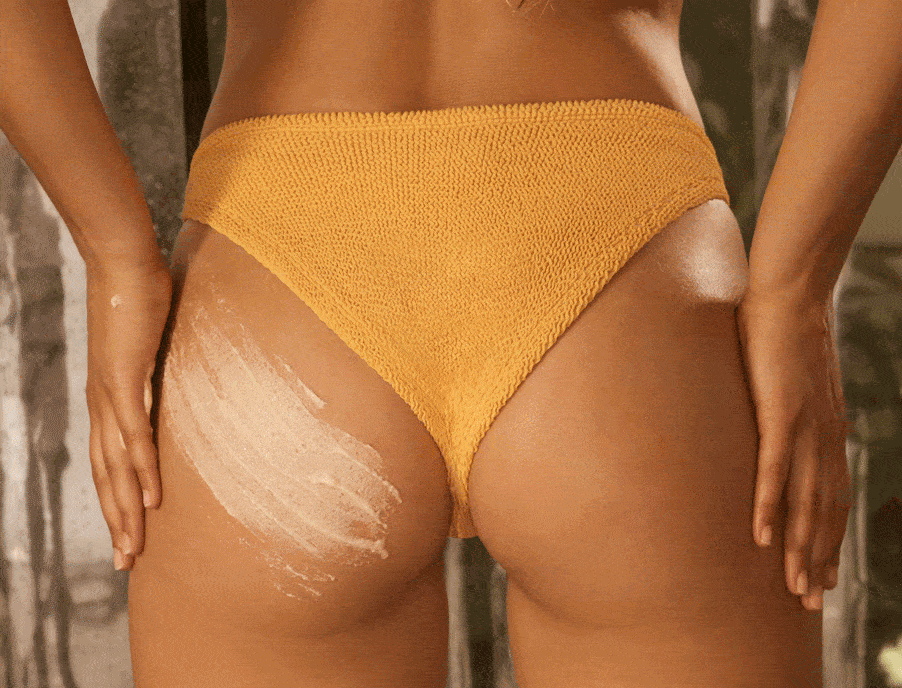 Feeling great in your own skin is—at its best—a full-body experience. And just as caring for your skin can give you the confidence to wear less makeup, caring for the skin on your body makes wearing fewer clothes (or none at all) a decidedly more appealing proposition. Building on the idea that our bodies deserve the same healthy-looking glow as our faces, we've developed two new body essentials that closely mirror our favorite daily rituals for facial skin: exfoliating, then moisturizing.
"You're going to love these two," says Gwyneth, who nearly always follows her all-time favorite product (and the linchpin of her skin routine), GOOPGLOW Microderm Instant Glow Exfoliator, with GOOPGENES All-in-One Super Nutrient Face Oil.
"It's the best combination for glowy skin," she says. "We wanted to do the same thing for our bodies. So we've created a body version of Microderm (it also foams beautifully as a cleanser, which I love) and an amazing body oil to go with it." You can easily use each on its own, but together they deliver baby-soft, firm, ultramoisturized, glowing skin—all over.
Step 1:

Exfoliate and Cleanse—
All in One

We took what's great about our beloved GOOPGLOW Microderm Instant Glow Exfoliator and adjusted it for the body: It's a powerful skin-smoother made with microexfoliating minerals like quartz, garnet, and hydrated silica (an environmentally responsible replacement for the polyethylene beads in some exfoliating skin-care formulas). Together with hibiscus flower acid, they sweep away dead skin cells and impurities, revealing healthy-looking new skin beneath that reflects light for glow. The formula foams up into a delicate lather to cleanse as it exfoliates; at the same time, moisturizers like kakadu plum seed oil work to hydrate skin.
It smells like a forest (there's juniper, fir needle, cardamom, vetiver), feels incredible on skin, and leaves your whole body feeling instantly smoother, silkier, and glowier.

"Heaven!" says Gwyneth.
The inspiration: Microderm for face is Gwyneth's all-time favorite product: "It's a facial in a little jar," she says. (It's also our bestseller.)

goop Beauty

GOOPGLOW Microderm Instant Glow Exfoliator

goop, $125/$112 with subscription

SHOP NOW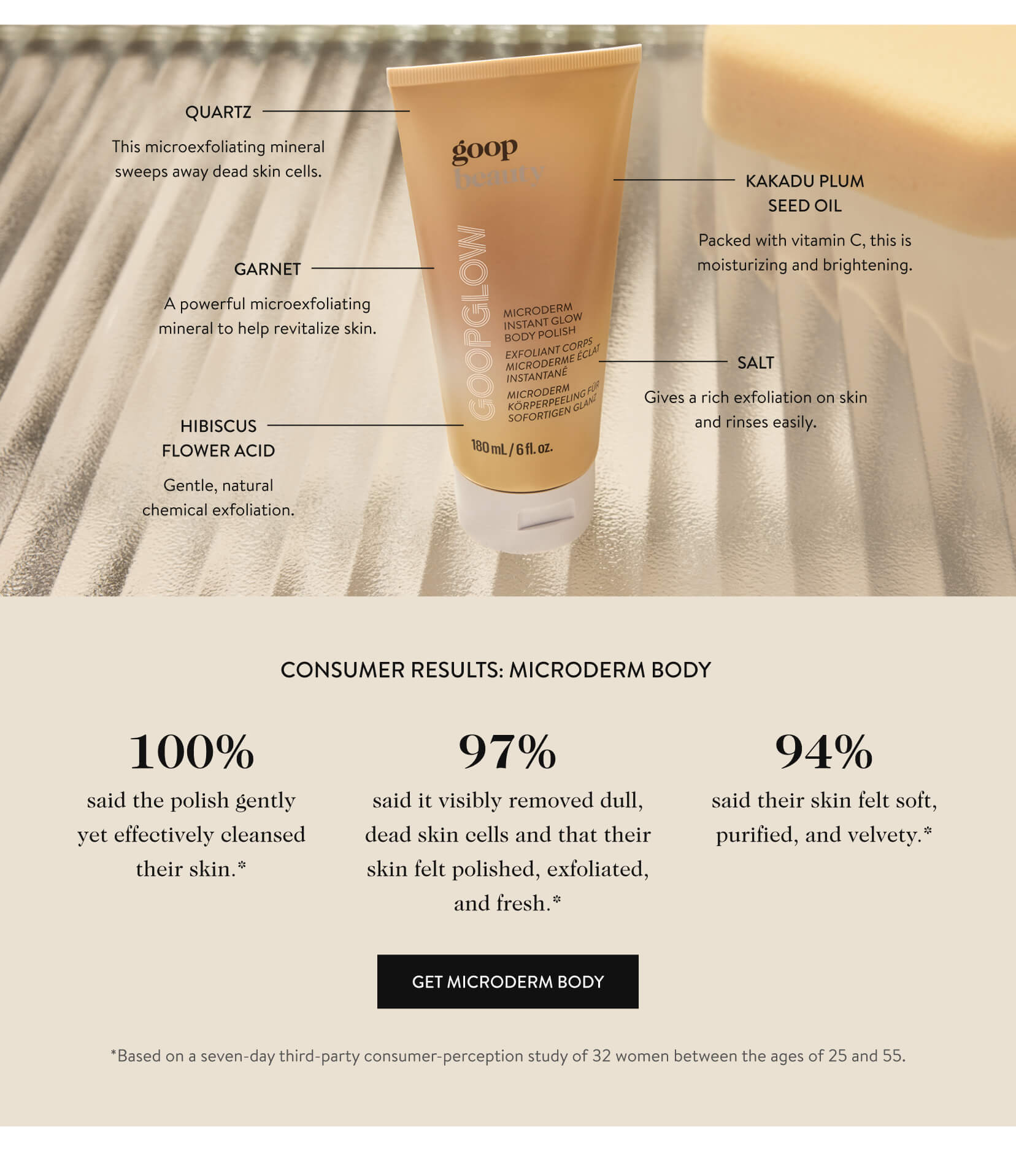 Step 2:

Nourish with a New
Skin Elixir

Made with nourishing, nutrient-dense lipids that replenish skin, this velvety concoction sinks in instantly—no need to wait to put clothes on—quenching dull, dry skin for a sexy, healthy-looking glow. "I love this one so much," says Gwyneth. "It's amazing on your skin."

Ginger, violet, cedarwood, and vetiver oils create an irresistible scent that lingers subtly on skin; the soft texture further indulges the senses; and the precious oils leave skin feeling firm, smooth, totally moisturized, and glowing.
Made with nourishing, nutrient-dense lipids that replenish skin, it sinks in instantly (you can put on clothes right away).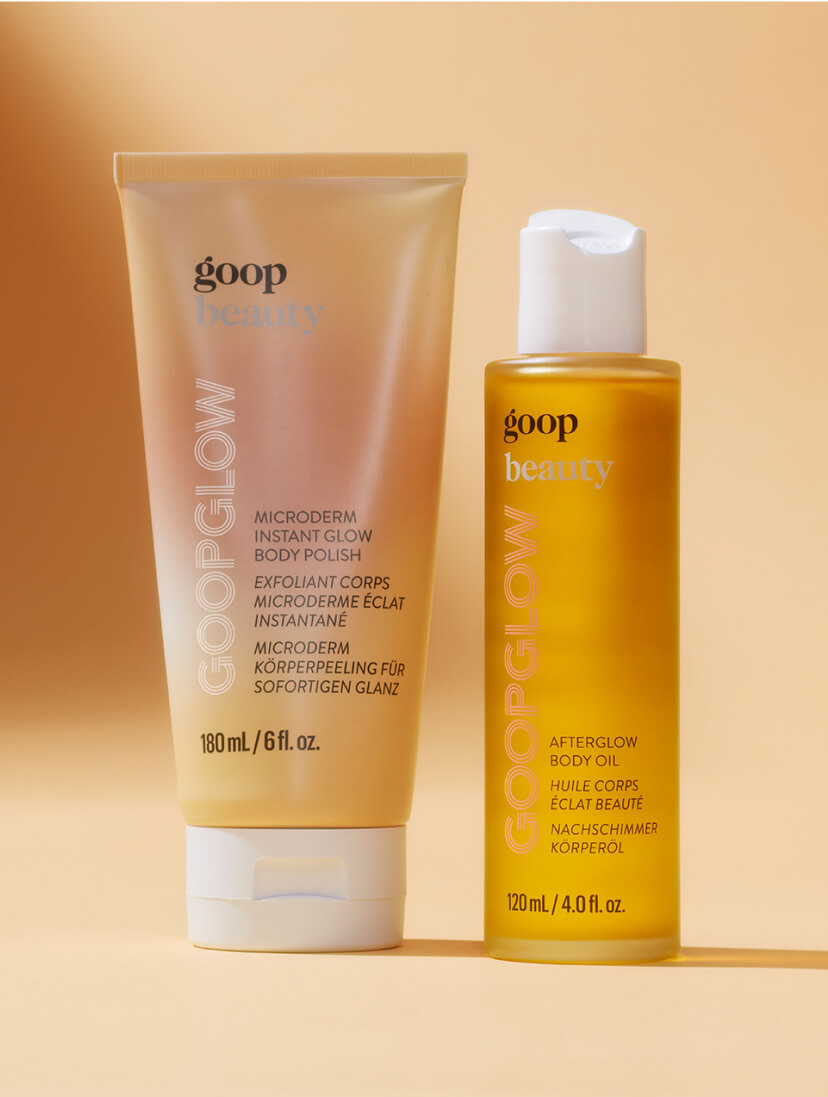 Even Better Together
For the ultimate body glow, Gwyneth starts with the body Microderm in the shower: "Work in circles to massage it in—it feels so good, it smells so good, and the cleanser part froths up and then rinses away easily." Once out, she moves on to the oil. "I love body oils," she says. "I use them all the time, so we worked really hard on this one—the scent, the texture, the way it absorbs quickly. It's the best one I've ever tried." The results, she says, are even better than the experience: "Your skin is just so soft afterward, and truly, it glows. And I feel energized and ready for the day."