Introducing GOOPGLOW Dark Spot Exfoliating Sleep Milk
Written by: Jean Godfrey-June
|
Published on: July 24, 2022
|
Updated on: July 24, 2022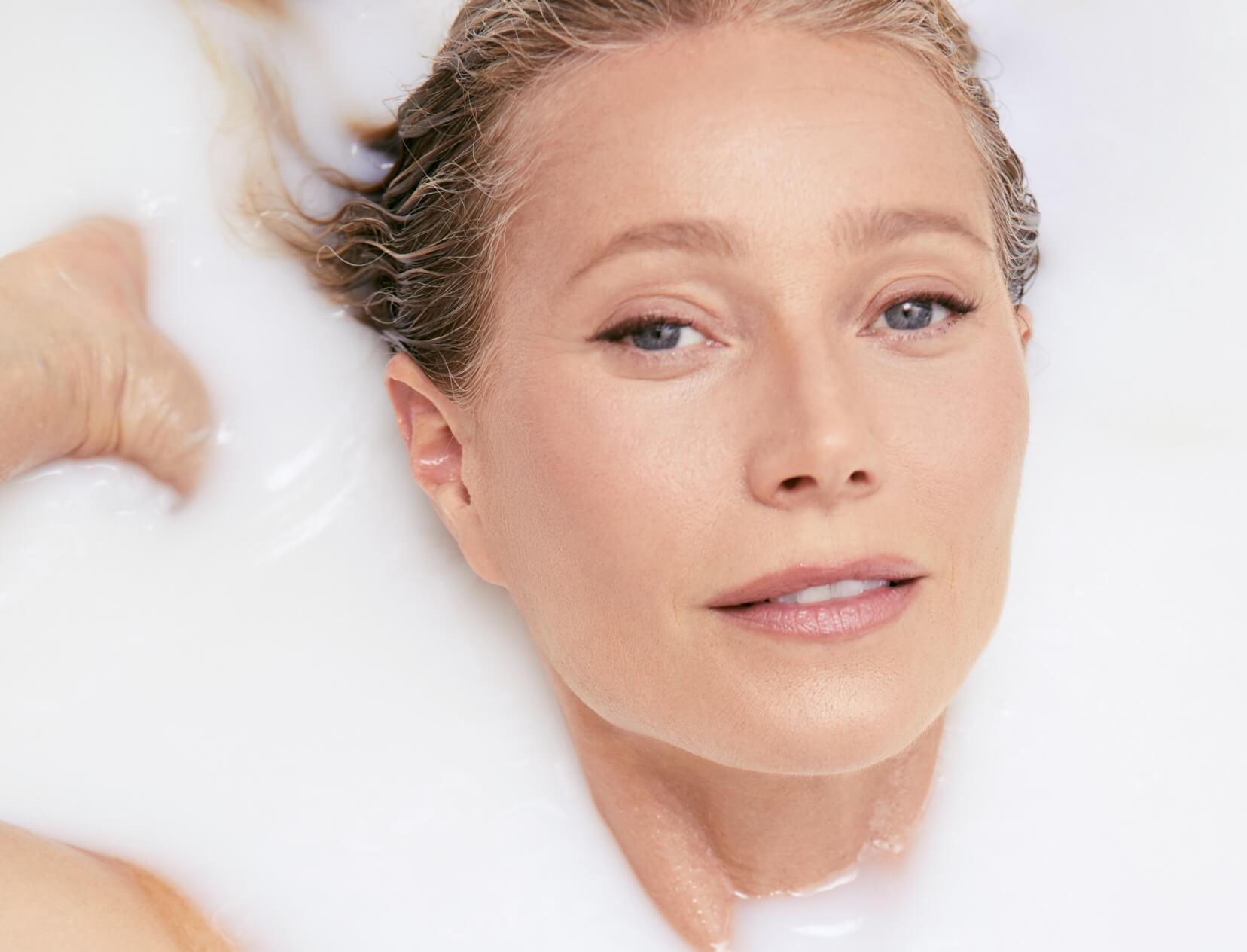 How is it that Gwyneth is turning 50 in September and her skin looks like this? "If you have sun damage or dark spots (like me), this silky new serum is going to save your life," she says. "It's just phenomenal—very, very active—and it works overnight and over time to really go where the sun damage is and help prevent dark spots. It's beauty sleep in a bottle, for real."

Called GOOPGLOW Dark Spot Exfoliating Sleep Milk, it targets dullness and uneven skin tone and texture, too. "It simplifies my whole routine by addressing multiple skin issues at once," she continues. "And it feels so good—silky, not sticky as high-acid serums can be, with this plush, soothing texture. I smooth it on every night before bed and I wake up with baby-soft, glowy, hydrated skin."

The secret is a powerful 10% multiacid cocktail mixed with a "desert milk" complex of moisturizers and skin soothers. The remarkable clinical results speak for themselves.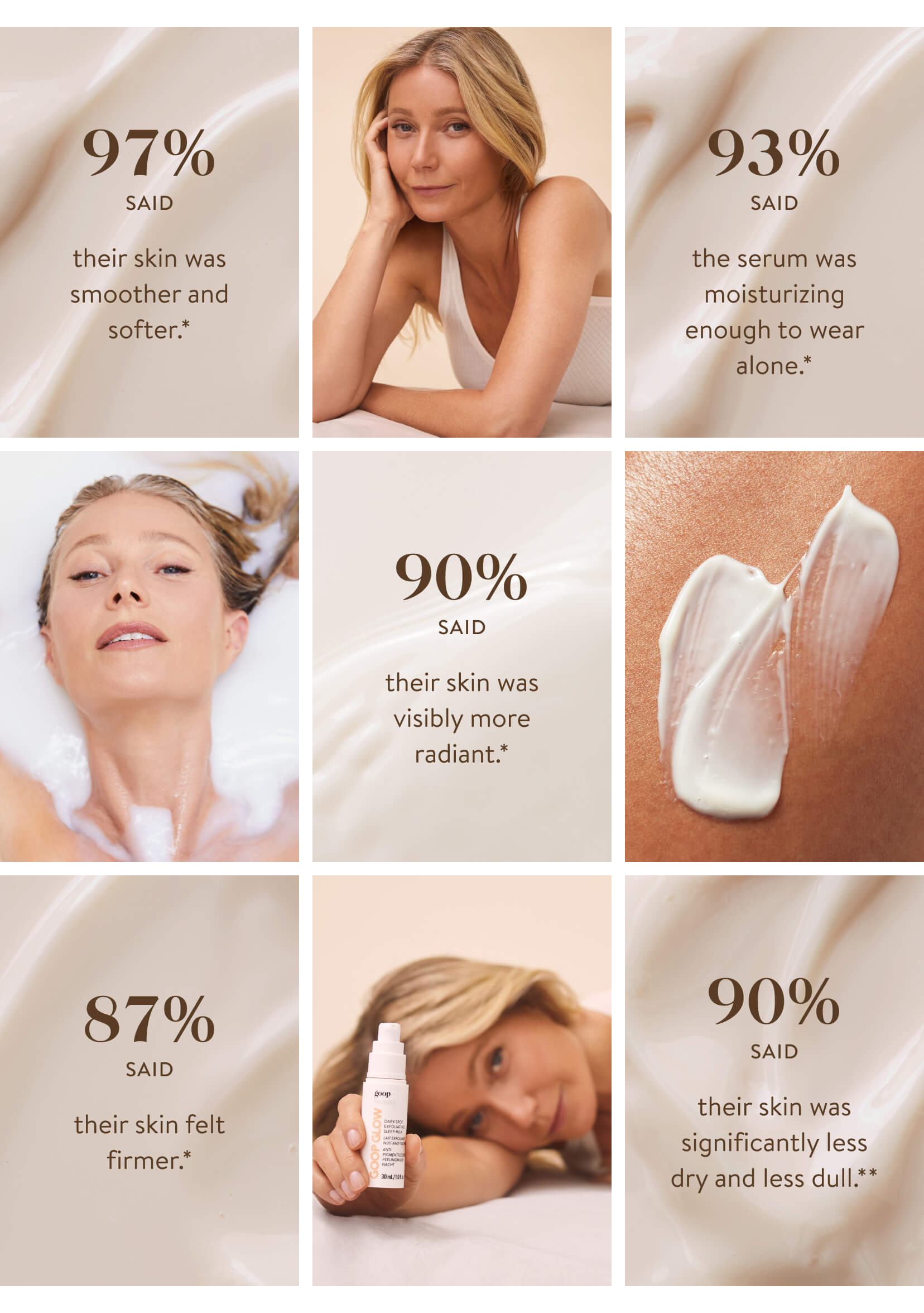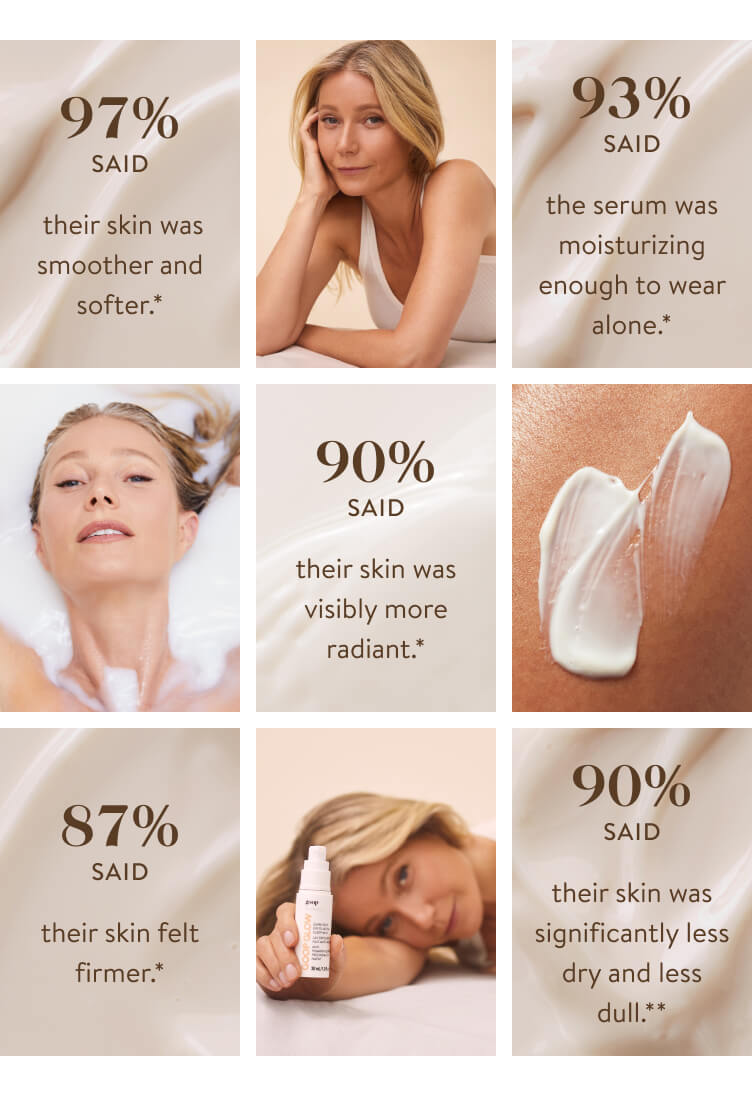 *Based on a two-week third-party consumer study of 30 women between the ages of 35 and 65.
**Based on a four-week third-party consumer study of 30 women between the ages of 35 and 65.
How the Serum Works on Your Skin
Anything that irritates your skin—UV exposure, pollutants, stress, and even too-harsh skin treatments—can contribute to the causes of dark spots and uneven skin pigmentation, not to mention redness and rough skin texture. Sleep Milk addresses all these factors at once to restore glowy, youthful, smooth skin, transforming your complexion while you sleep.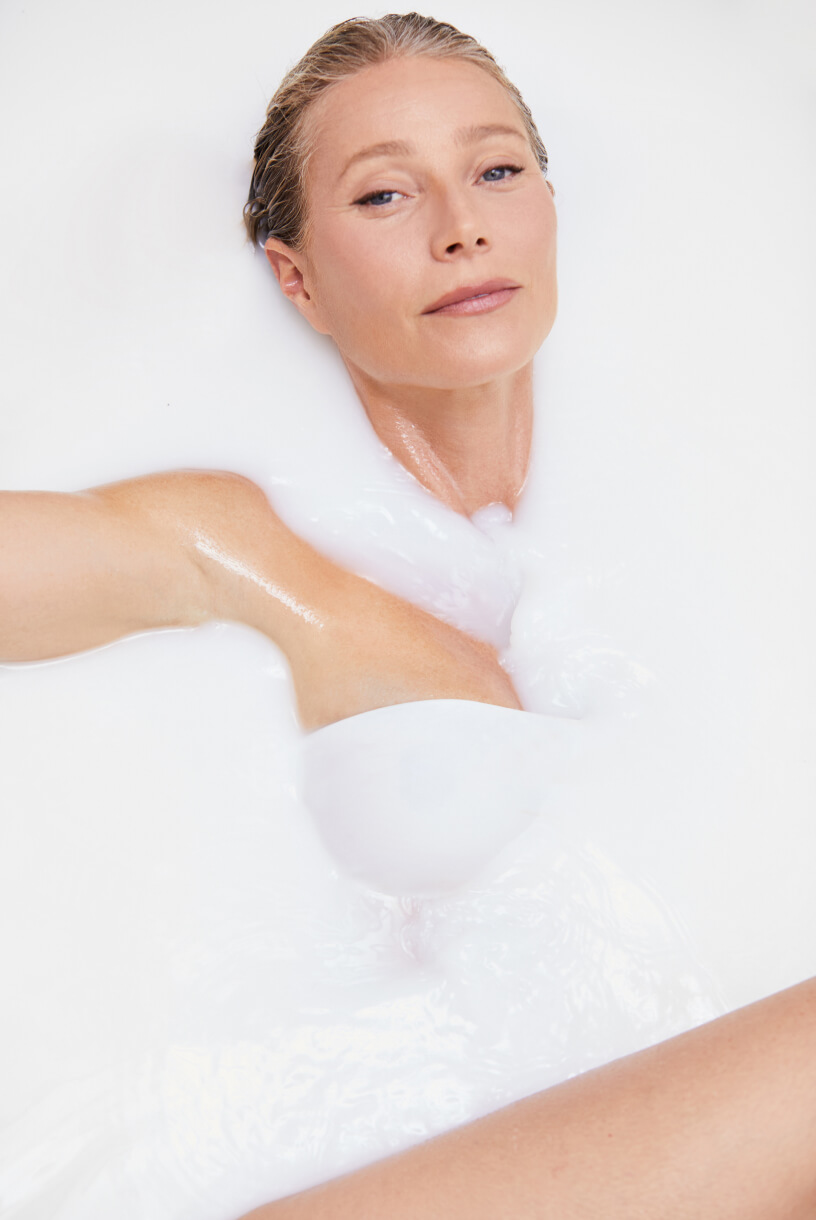 1
IT DELIVERS POWERFUL EXFOLIATION.
The 10% multiacid blend is made with two forms of glycolic acid for controlled-release exfoliation—lactic acid and gluconolactone, a gentle PHA—for intense resurfacing.
2
IT NOURISHES AND HYDRATES.
Oat beta-glucan (a sugar molecule made from colloidal oatmeal), hyaluronic acid, and squalane flood skin with hydration, help improve skin barrier function, and help prevent moisture loss.
3
IT CALMS SKIN RIGHT AWAY.
The velvety formula comforts skin with a restoring "desert milk" complex made of Kalahari melon, jojoba, and aloe, plus a brand-new molecule called piperonyl glucoside to help minimize redness.
What's the Best Way to Target Sun Damage?
As we live our lives, the sun, pollution, diet, and other environmental factors all start to show up on our skin—and sun damage can be the most powerful aggressor of all (so protect yourself with a great mineral sunscreen, always). Protecting your skin is more than half the battle, but addressing the damage you do have can make a dramatic difference in the way your skin looks (and feels) going forward. To address that damage, you need regular, powerful exfoliation.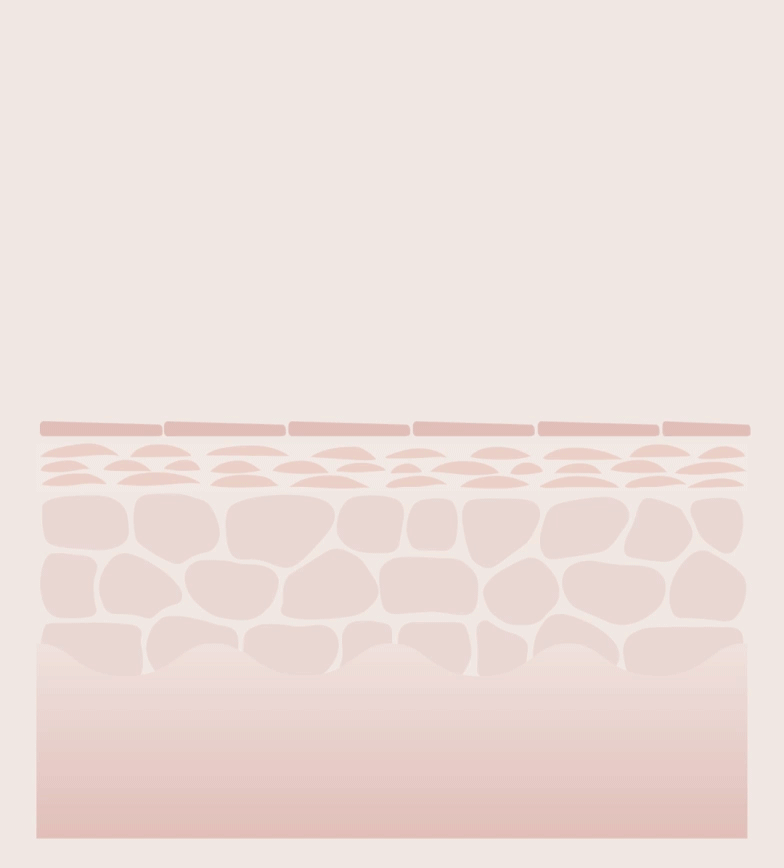 The Solution: Exfoliation
When we're young, our skin cells turn over rapidly—this is why babies' skin is so beautiful. As we age (and are exposed to sun and other environmental factors), cell turnover slows, affecting skin's function and appearance. Exfoliating helps speed the whole process back up again, physically turning over the dead cells at the top layers of skin and revealing the fresh new cells beneath.
Take It One Step Further
Alpha hydroxy acids are the gold standard in exfoliation treatment. But they can be irritating, sticky, and drying on skin. In creating the new serum, goop formulators blended the highest-potency acids with skin soothers and moisturizers to give your skin all the benefits with none of the downsides and then further innovated with time-released active ingredients, delivering a more powerful effect that's even gentler and silkier on skin.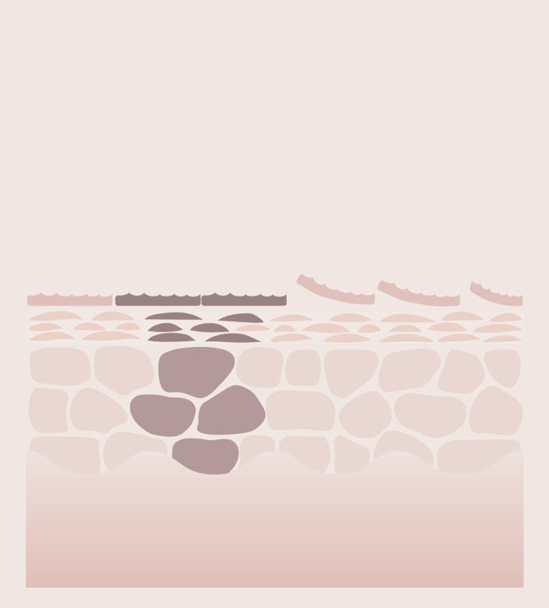 How the Serum Works
Immediate and controlled-release active ingredients address multiple skin concerns, from texture and dark spots to dull skin, uneven complexion, and dryness.

The silky, luxuriously emollient texture comforts your skin (unlike many AHA serums, which can be sticky or drying).

Maximum-strength exfoliation (10% AHAs) resurfaces and refines skin as it increases cell turnover.

The calming "desert milk" complex moisturizes and soothes to support skin barrier function.