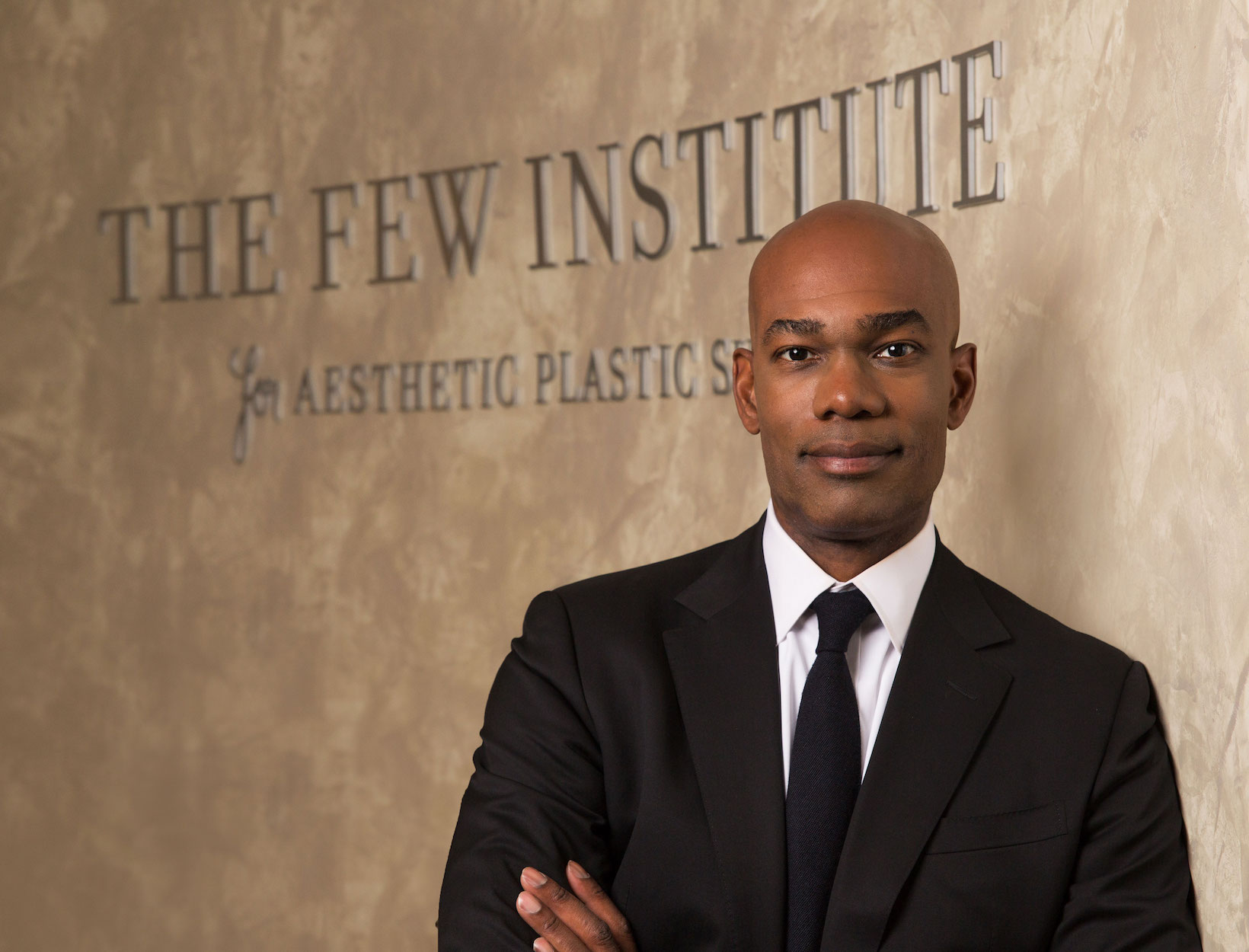 THE BEAUTY CLOSET PODCAST
A Top Plastic Surgeon's
(Really Surprising) Advice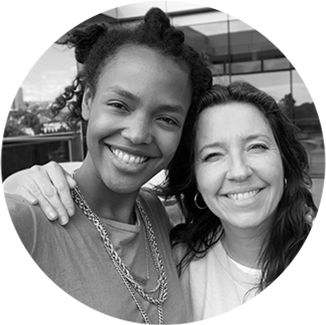 goop beauty editors Jean Godfrey-June and Megan O'Neill love to ask—and
answer—questions. In their new podcast, The Beauty Closet, they're doing both. To familiarize you with each week's guest, we came up with a goop beauty (and life) questionnaire.
THIS WEEK WE'RE TALKING TO:
Dr. Julius Few, plastic surgeon, Few Institute, Chicago
The handsomeness and all-cylinders-firing aliveness of Dr. Julius Few is arresting—it sets you back a moment. We first got to know the world-famous plastic surgeon at an early-days In goop Health summit, where he gave one of our coworkers a "thread lift" (a no-downtime procedure he helped pioneer that lifts the face with hyaluronic acid threads) onstage, in under twenty minutes. The incredibly natural results blew pretty much everyone away, and our coworker was over the moon. (She continues to look precisely like herself, but refreshed, two years down the line.)
Rather than go straight for surgery, Few works by "stacking" less-invasive treatments. "There are many people at this point who will never need a face-lift to get the results they want," he says. "The technology has really gotten us somewhere."
We talked about his revolutionary techniques (of course), how different skin tones face different types of visible change as they age, and the way he thinks about beauty in four dimensions, the fourth being—wait for it, because it's brilliant—movement. "How a person's face moves or doesn't move is a big part of whether something looks off or not," he says.
We had more questions than Few could possibly answer during The Beauty Closet, so we wedged a few more into the goop questionnaire, here.
Favorite surgery to perform?
Face-lifting with eye-rejuvenation surgery.
Preferred healing modality?
Arnica, collagen—from your natural diet or a supplement—and sleep. Pulsed magnetic field with radio frequency is great for swelling as well.
Surgery you perform most often?
Blepharoplasty—eye-rejuvenation surgery.
Plastic surgery procedure you think is overused?
Fat injections to the butt.
Baths or showers?
Showers—long ones are the best, even though they are not good for you. [They dry out your skin.]
Go-to weeknight recipe?
Grilled fish or meat with salad.
Mentor?
I have been fortunate to train with the brightest minds in medicine.
Things you buy in bulk?
Toothpaste! Love Davids and Marvis brands, but I also have Crest hanging around.
Wouldn't leave home without?
A watch.
goopiest moment?
Performing my threading procedure during the In goop Health summit in LA.
What would you put on your neon sign?
Be in the present.
How much of a difference does sunscreen make?
A ton if conditions like melasma or irregular skin discoloration exist.
Current goop shop obsession(s)?
My goop Edition 02 candles! They are perfect for dinner parties and the home.
Favorite book?
Blink by Malcolm Gladwell.
First celebrity crush?
Diana Ross and Raquel Welch! The definition of beauty, confidence, and strength combined.
Preferred form of exercise?
Yoga, most mornings.
Favorite cocktail?
Martini.
Proudest moment?
Birth of my two boys.
Surgeon besides yourself you most respect?
In plastic surgery, when I want professional advice, I call Laurie Casas, Robert Singer, and/or Mark Codner—and that's the definition of sincere respect.
Favorite skin-care ingredient?
Green-tea polyphenols.
Best skin-care product for the over-forty upgrade?
Retinol.
Best present?
A gift card for a cosmetic treatment of the person's choosing. We call it the TFI Black Card.